If you are looking for the latest shift codes for Tiny Tina's Wonderland and information on redeeming, then you are at the right place. Through this blog, we will provide all the details about tiny tina wonderlands shift codes. Tiny Tina's Wonderlands uses Skeleton Keys instead of Borderlands 3's "Golden Keys" to unlock some of the game's biggest rewards. One can only collect these skeleton keys by redeeming a SHIFT code for Tiny Tina's Wonderlands.
The latest arrival of the game is the 'mother of all shift codes', which is introduced to celebrate PAX West. The code will give you 10 skeleton keys for unlocking the Gold Chest in Brighthoof.
The weapons, wards, spells, and other items that fall from the chests are always of a high level and can be extremely useful in the Chaos Chamber. You just need to ensure that the gear level is relative to you; even you can save them when you are at the highest level to avoid getting guns.
We have information on the tiny tina wonderlands shift codes that have been released.
What Are the Shift Codes?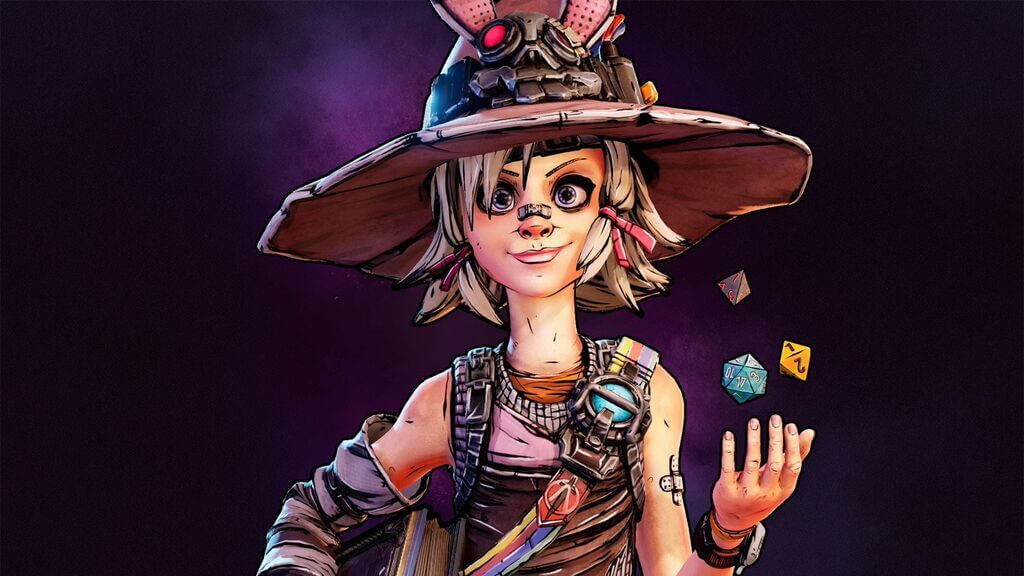 Source: futurecdn.net
The shift codes tiny tina wonderlands play a crucial role. If you are a player of the game, then you would know about the shift codes and their importance in the game.
The fans of Borderlands know that shift codes have been an important part of the game for a long time. Basically, the shift codes are numeric codes that the developers share from time to time. The players can redeem these codes in the game and can get rewards that can be useful in the game.
With these codes, you can gain a substantial advantage in the game, which is why experienced players always look for these codes.
In most games, we see cheat codes or something of such gaming setup which helps players. The developers install such codes to make the game more interesting. And the same goes with Tiny tina wonderlands as well.
Tiny Tina's Wonderlands Shift Codes and Skeleton Keys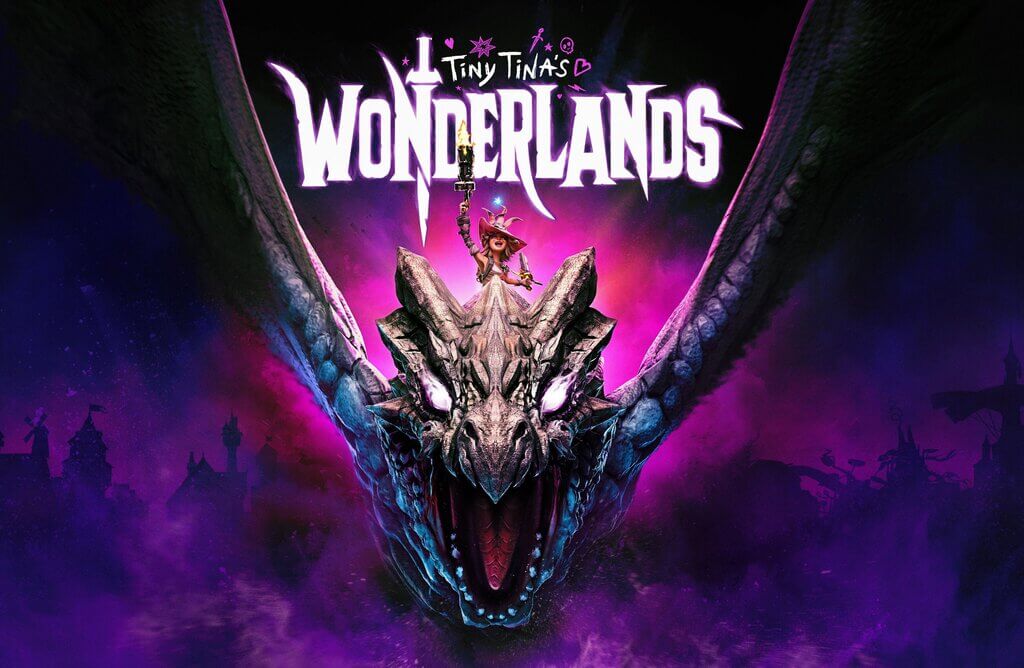 Source: googleusercontent.com
Here, we will tell you the latest tiny tina wonderlands shift codes which can be claimed for at least 1 skeleton key. You might want to attempt the three-key code first before anything happens, even if it currently has no expiration date.
Many ttwl shift codes expire after some days, while some of them from the borderland franchise stay relevant for a long time.
5H533-9XT3T-FXWFZ-RJTTB-6FXKJ

– 10 Skeleton Keys
Expired codes:
BBRBB-JBHCH-5WJCK-BJ3JB-JT96S –

One Skeleton Key

TBXTT-9H6W9-KC35C-BBTJT-35CJ5 –

One Skeleton Key

JJ63T-FS659-KWTKC-B33JT-3C663 –

One Skeleton Key

TBRT3-KZ6C9-5KBCC-JBT3J-CKJRH –

One Skeleton Key

BJR3T-THR59-CCJKW-TBJJB-BTZS5 –

One Skeleton Key

JB6BJ-SR6WS-5WJ5K-JBBT3-FK9TK –

One Skeleton Key

T3FJT-F6RCH-WWJKW-B33BT-KRRHB –

One Skeleton Key

BBFJB-W665H-5W35C-JTB3J-55H6B –

One Skeleton Key

BBF33-TFFWZ-KC3KW-3JJJJ-WCXZR –

One Skeleton Key

J3RT3-9W6W9-WCJ5C-333J3-5CJRF –

One Skeleton Key

3J6BT-6CFWH-W5T5W-BJJTB-RKZ3W –

One Skeleton Key

3BRTJ-5K659-K5355-BTB3T-633F3 –

One Skeleton Key

TBRJJ-TW659-W5B5C-T3B3J-3BTBK –

One Skeleton Key

W9CJT-5XJTB-RRKRS-FTJ3T-BTRKK –

Three Skeleton Keys

T3R33-9BRWH-KKBKW-B3TTB-36TBF –

One Skeleton Key

JJRJB-CS3WZ-WWTW5-33BJT-JZ9RJ –

One Skeleton Key

B3F3J-3S3KZ-CWBWC-BTT3T-SHF5F –

One Skeleton Key

BTX3T-6RTWZ-K5BW5-3BBB3-3TFCZ –

One Skeleton Key

JBRTT-BZH6F-CC3W5-3TTTB-XB9HH –

One Skeleton Key

BTFTB-RSJKZ-WWB5C-T3JJT-BS36S –

One Skeleton Key

TB6BT-SWJCS-WKTK5-3B3B3-5BJW9 –

One Skeleton Key

B36T3-KSZ6F-K5TKK-JJ3B3-B6B3J –

One Skeleton Key
You can earn premium rewards through skeleton keys and some shift codes tiny tina will be for a limited time.
Every time new ones will appear every few weeks or so, and developers, Gearbox, or the official Tiny Tina's Twitter account frequently give them out.
Also Read: Roblox Music Codes 2022: The List of Songs You Can Play on Roblox
How to Redeem Tiny Tina Wonderlands Shift Codes?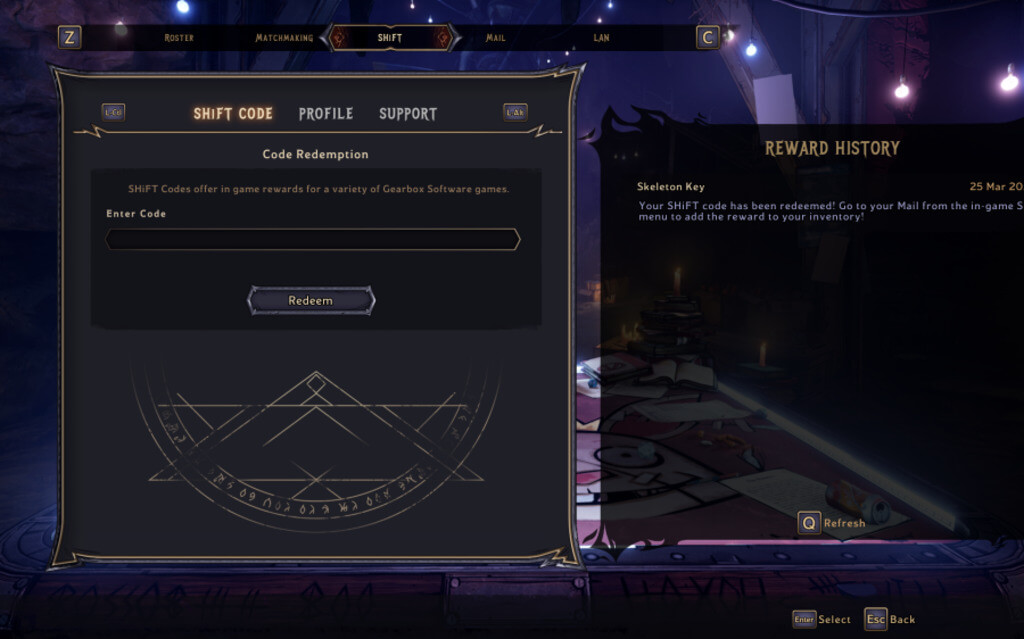 Source: futurecdn.net
The players can reddem the Wonderlands Shift Codes in 2 main ways:
By entering the number into the

Shift website

or

Using the Social option in the menus to claim it within the game
Here, the website is the easy option as you can copy & paste all the numbers into the box. However, first, you need to set up the account and link it to your game. You also have to select Epic or PSN while claiming the code online, depending on what you are playing.
The social menu in the game will also display when you have any keys from the codes you claimed. To receive these, you can simply collect them and add the keys to your inventory by switching to the mail option. Now, you must head to the golden chest in Brighthoof in front of the statue.
FAQs
1. What If the Shift Code Does Not Work?
The shift codes have an expiry, and when they expire, they may not work. However, in many instances, we have seen that even when the code is not expired, it doesn't work. This issue may arise even if the Shift code is bugged because of glitches in the Borderlands or Shift websites.
There could be more problems, such as individual code errors with your account and missing golden keys from the inventory. If you keep running into these problems, you can search the knowledge base for a solution or open a help case with 2K Games. When you submit a support ticket, be sure to clearly and concisely describe the issue so that it may be resolved quickly.
2. When Will a New Shift Code Be Implemented?
The two shift codes have been introduced each week. To obtain your little tina skeleton key code, you can check every weekend.
3. How is Skeleton Key Used?
The Brighthoof's selection chest can be opened by using the skeleton key. A level with you in terms of quality loot is the skeleton chest. Additionally, it might create legendary items.
Final Thoughts on Tiny Tina Wonderlands Shift Codes
At last, we would say that the shift codes have a lot of importance in the tiny tina's wonderlands game. Players always look for these codes to get an advantage and win some good prizes in the game.
Our blog has all the shift codes' expiry date details. We have also given the steps to redeem these codes to make it easy for you while playing it. The blog is useful to all the players who want to get the advantage in the tiny tina wonderlands game by making the right use of codes.
For more information, visit Technographx.