The best cheap gaming laptops can deliver reliable performance while remaining within budget but finding them can be difficult. However, difficult does not imply impossible. There are numerous viable options to consider.
And, despite their low prices, these low-cost laptops can do everything their more powerful counterparts can, including supporting VR headsets and playing AAA games at high frame rates. And, while the most recent best budget laptops for gaming with the most powerful components may be out of your price range, that does not mean you cannot get a laptop with last-generation specs that are still powerful for a reasonable price.
How to Find the Best Budget Laptop for Gaming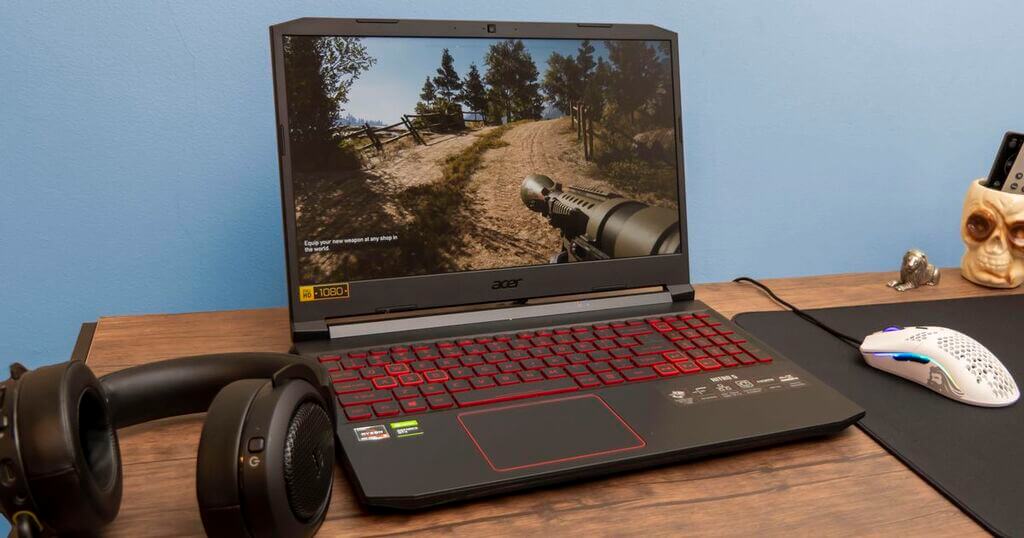 To help you find the right budget laptop, some useful tips are listed below:
Screen Size
Nowadays, 13- and 14-inch laptops are extremely rare, as lighter frames and smaller bezels have paved the way for seriously thin-and-light laptops. This means the days of lugging around bulky 15.6-inch laptops are over.
Then there are the 17.3-inch desktop replacements, which, like their smaller counterparts, are becoming extremely slim. However, there are still colossal behemoths that do not pass up on the specs. Those big boys, weighing up to 8 pounds, are designed for your home gaming setup station.
Screen Resolution
When it comes to laptop displays, you should aim for a balance of frame rates and aesthetics. In addition, if you intend to purchase a truly mobile system, battery life should be considered. We recommend that you investigate a system with a 1080p resolution. Panel manufacturers are now offering screens with high refresh rates, up to 360Hz with a 3-millisecond response rate. But do not write off 4K screens just yet; we are starting to see laptops with 4K displays that run at 120Hz. Please remember that laptops with lower resolutions have longer battery life.
Refresh Rate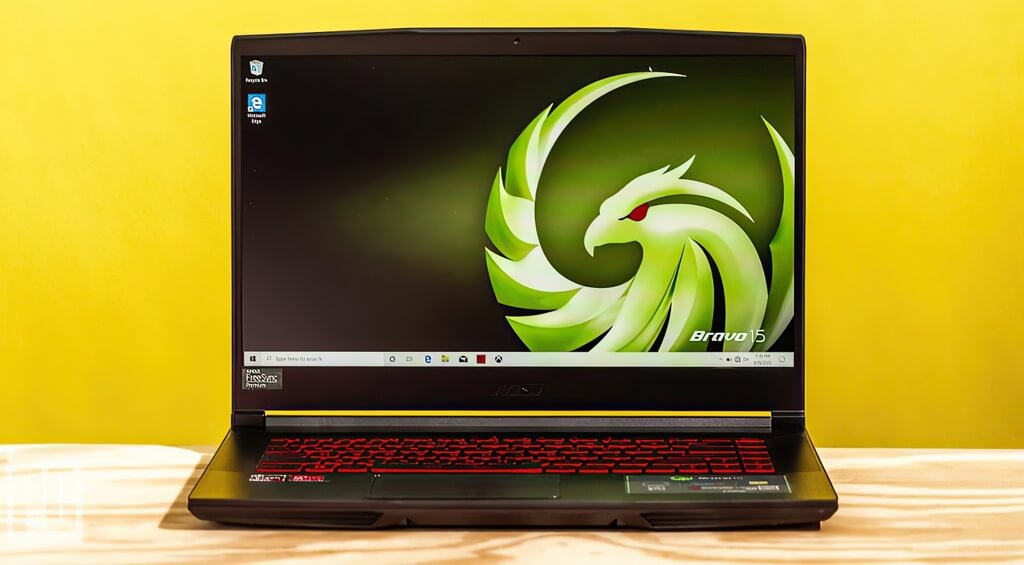 Depending on the type of game you are playing, especially first-person shooters and MOBAs, you will take anything that improves accuracy. Surprisingly, the higher the refresh rate of a display, the more accurate your shot becomes. It is a phenomenon we have witnessed firsthand during numerous demos. While 60Hz is acceptable, we suggest investing in a panel with at least a 120Hz refresh rate right now.
AMD or Intel?
A few years ago, the answer to this question would have undoubtedly been Intel. However, AMD has made a ferocious comeback with its new Ryzen CPUs, which deliver excellent overall performance. The new Ryzen chips are extremely power efficient without compromising productivity due to their architecture. The performance versus battery life of the Ryzen 5000 series CPUs has consistently impressed.
Laptop manufacturers have begun shipping systems equipped with Intel's 11th Generation H-series Tiger Lake chips. The 10-nanometer chips are extremely powerful, but they are still at the low end of the spectrum when compared to the upcoming overclockable HK-series CPU. Why would you want to invest in an overclockable processor if you can extract even more power from the system with the push of a button? It is useful when you are multitasking or playing a demanding game.
Battery Life
Gaming laptop battery life is typically noticeably short unless it is plugged in, especially when gaming. However, laptop battery life has been increasing over time. So much so that anything less than 4.5 hours is considered subpar.
5 Best Budget Laptops for Gaming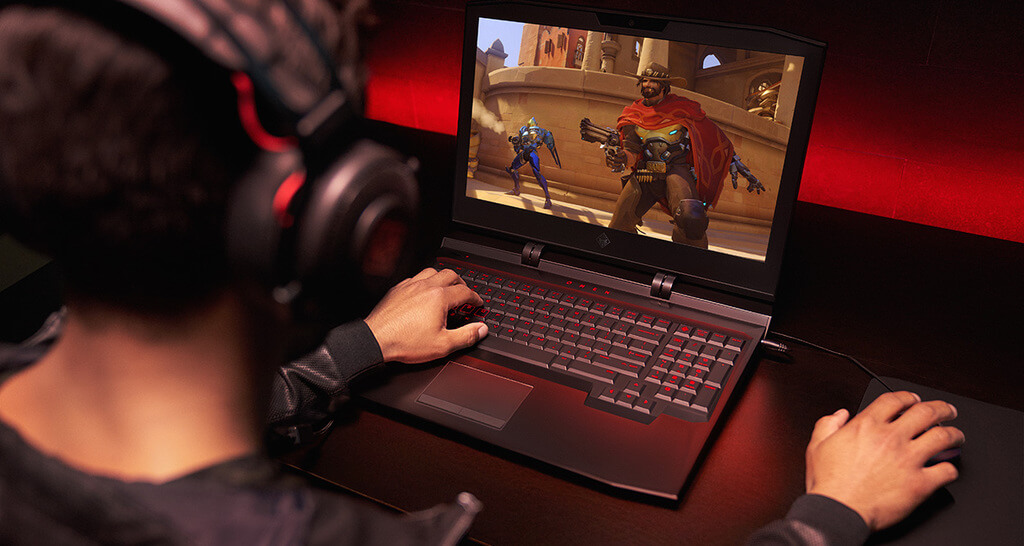 Here are the best and cheap laptops under $1,000, whether you are looking for a gift for the gamer in your life or need an affordable way to frag on the go.
HP Gaming Pavilion 15

The HP Gaming Pavilion 15-dk0046nr is an entry-level laptop with a powerful Intel Core i7 processor and an Nvidia GeForce GPU, as well as an agile SSD and excellent battery life, all housed in a visually appealing, portable design. Its specifications, power, and endurance.
MSI GF63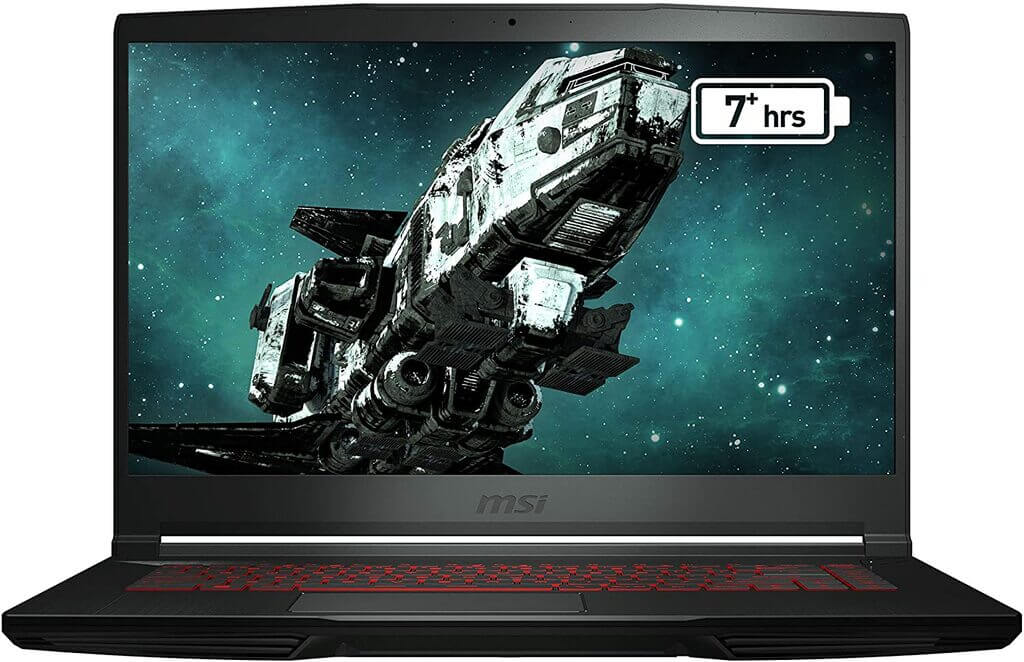 The MSI GF63 is intended for gamers who want to play but do not want to spend a fortune doing so. Its Intel Core i7 processor and Nvidia graphics deliver solid performance. It provides excellent performance at an affordable price, enabling you to play the greatest modern games at low settings. It is an excellent choice for a beginner.
Dell G15 15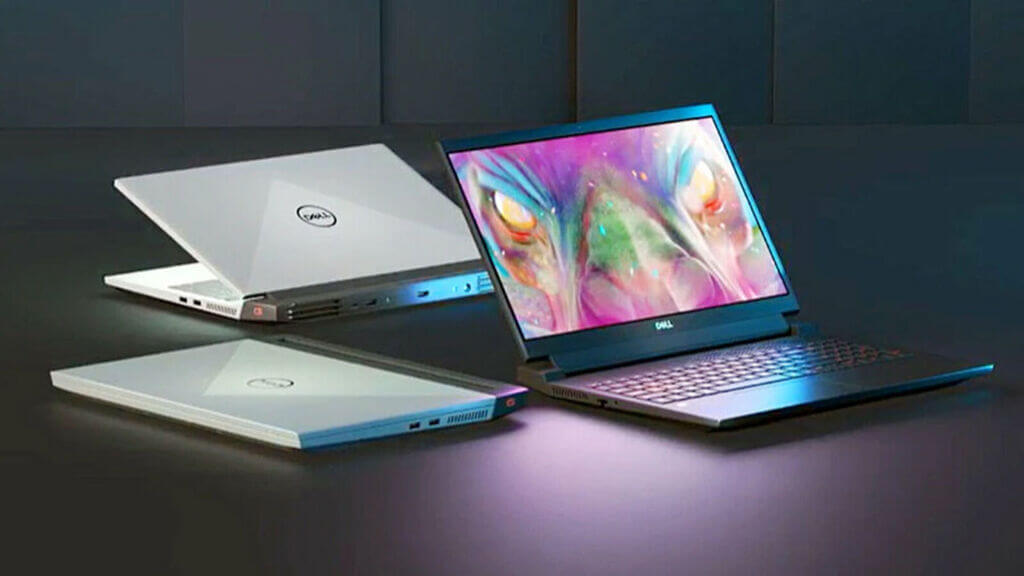 The Dell G5 15 SE is an excellent mainstream laptop thanks to its powerful CPU, long battery life, and bright 15.6-inch display. The system's AMD processor consistently outperformed the competition. The battery life on the notebook was also impressive, lasting more than 7 hours.
ASUS TUF Gaming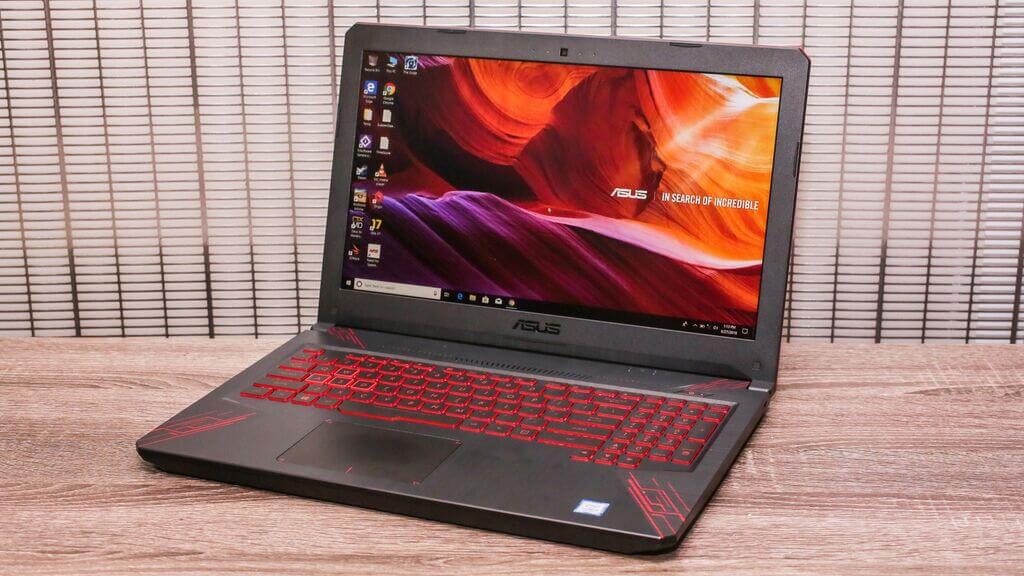 The TUF Gaming FX705 is an excellent choice for anyone looking for a large, midrange, yet affordable laptop. The 17.3-inch, 144-Hz display on the FX705 is vivid and detailed, and the Intel Core i7 CPU and GTX 1060 GPU deliver excellent all-around performance.
Medion Crawler E10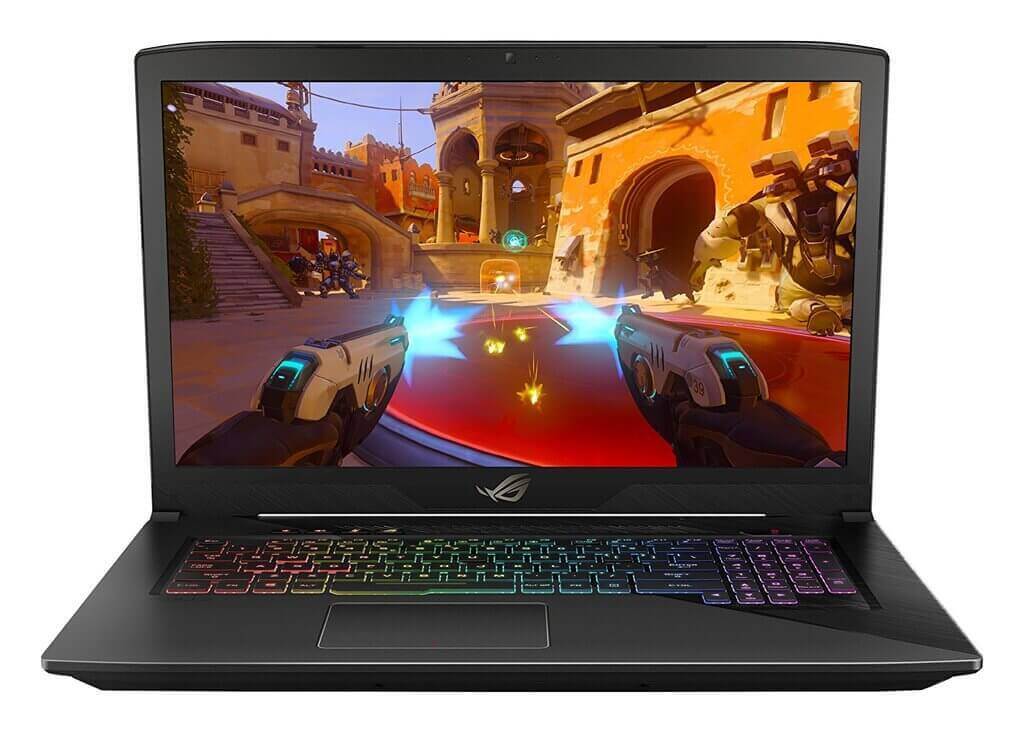 The Erazer is well-made for such a low price. A 15.6-inch Full HD display, an Intel Core-i5 processor with 8GB of RAM, an Nvidia GTX 1650Ti GPU with 4GB of RAM, and a 256GB SSD are included.
Bottom Line
A laptop can be found for a reasonable price, but it will have performance limitations when compared to more expensive laptops. Because the components required for an enjoyable PC gaming experience are costly, even entry-level laptops are still typically priced between $700 and $1,000.
For additional insights: