New World is an MMO game (massively multiplayer online role-playing games) where you can explore the virtual land of Aeternum. And during an expedition in the virtual world, you will require several resources to complete quests and win the ultimate prize. Let's discuss about New World resource map in detail.
The New World map will surely guide you by illustrating all the roads and areas. But having access to a highly-efficient New World Resource Map that clearly demonstrates every detail of the area, including resources, locations, etc., can be incredibly beneficial. So in this guide, let us explore and understand all the Interactive Resource Maps for New World.
In this guide, we have explained the new world maps in detail for you to use them easily and without having a hassle.
Here we have provided a comprehensive guide of all the new world maps with complete detailing & how you can use them without having a hassle.
But first, let us give you a small introduction to the New World game.
Brief Introduction Of The New World Game
This massively multiplayer online game was developed and published by Amazon Games Orange County.
The game generally starts with a small area, but as you start advancing in the game and reach new levels, it becomes increasingly challenging to keep track of important sites, resources, and routes. And that's where the resource map for New World can come in handy.
Overview Of The New World Resource Map
The New World map encompasses the Aeternum universe spread across 21.07344 square miles. To unlock the next levels and win the game, engaging and participating in duties like constructing, cooking, crafting, and refining in the New World is necessary.
The new interactive New World resource map 2021 reveals the precise locations of all required game resources. Player-made tools and weapons can be discovered across the huge Amazon Games' huge Aeternum gaming world. As a player, you can explore and gather resources.
In the Aeternum universe, there are several biomes, and resources obscured and strategically placed in each section of the map. During the cooking expeditions, these biomes allow you to cultivate a vast array of wild foodstuffs, including meat, potatoes, vegetables, spices, and even cocoa. With the New World game resource map, you can easily locate the biomes for cultivating raw materials for cooking.
Apart from biomes, you will also find treasure chests, caches, and resourceful mining ores that allow you to extract innumerable useful items.
Wood, stone, and other natural building materials will also be required to complete construction quests in the New World. Aeternum New World resource map also gives direction for farmable assets, including metals, solvent, leather, and other crafting items.
The Best Interactive Resource Map For New World Exploration
Currently, there are three versions of the resource map New World for accessing important resources within the New World game. Following are the best New World Interactive Maps:
The Official New World Map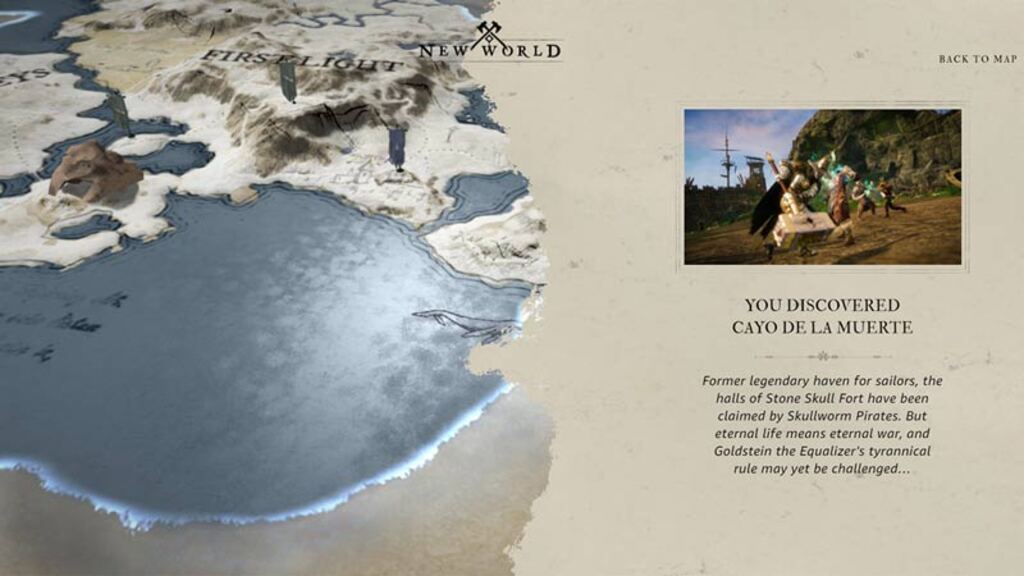 The version of the New World map is significantly different than the other two maps of the new world. This map is designed with Precision and practicality to help the players easily uncover locations and resources by simply hovering the cursor over the map.
Additionally, unlike the other two maps, this map does not contain detailed filters, and that makes this map easy to interpret and helpful during the game. Too much filter can make it difficult for the gamers to understand the instructions or guides correctly.
This official New World resource map also enhances your exploration experience by introducing banners and growing areas for easy visibility and identification on the map.
New World-Map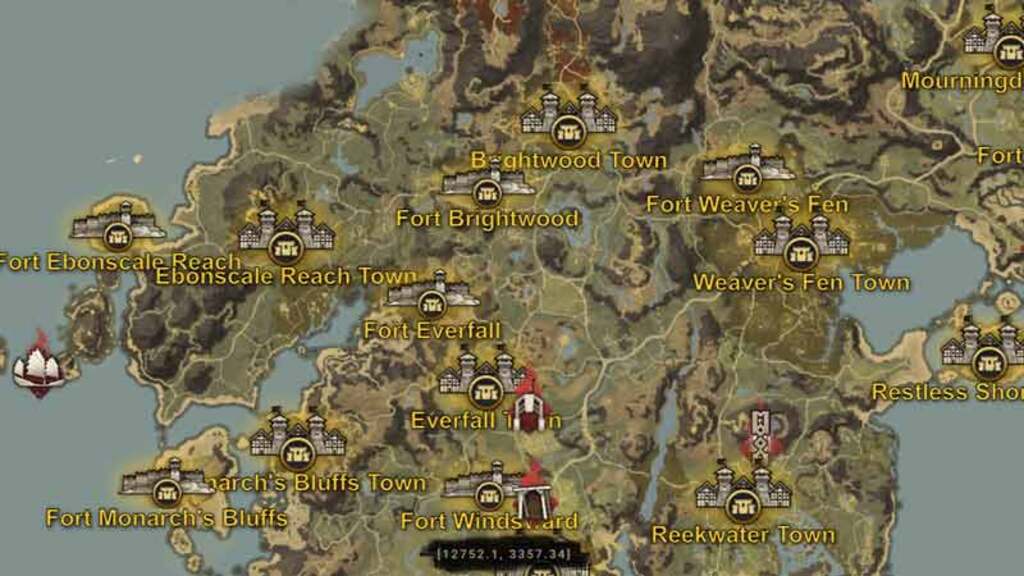 The New World Map entails all crucial detailed filters that players can easily access without any complications.
You can discover all the locations, landmarks, and key aspects. Basically, this map is similar to the Map Genie New World map but lacks detail.
The MapGenie is one of the best maps in the entire New World video game, & it's similar to the New World-Map, but the Mapgenie has more detailed information along with the key points and landmarks, including the helpful resources within the game.
Map Genie Interactive New World Game Resource Map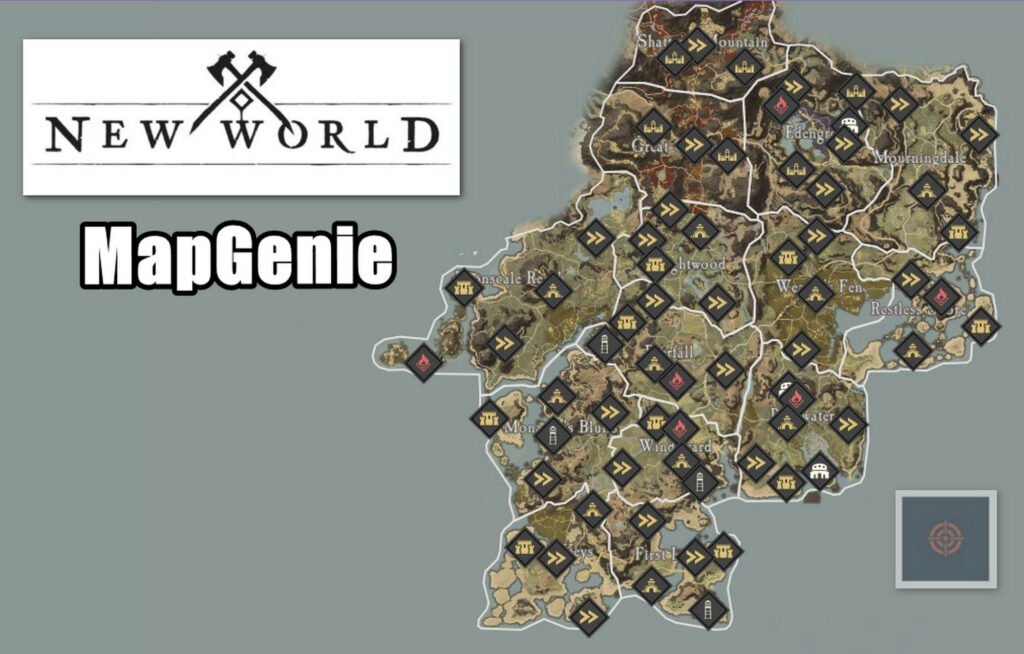 This map provides a complete breakdown of information on all the resources available in Amazon's New World game. With Map Genie's interactive map, you can Discover almost every element in the game, including enemies, locations, Woods, services, available quests collections, loots, animals, resources, minerals, and so on.
Additionally, you can Discover specific parts of the territory on a separate map. With the advanced feature, you can also add custom locations and track them during your gaming expedition.
The tracking tool allows you to locate the resources quickly and gives you an edge over your competitors. You can precisely pinpoint the exact location and hidden resources within it.
Territories In The New World Resource Map 2021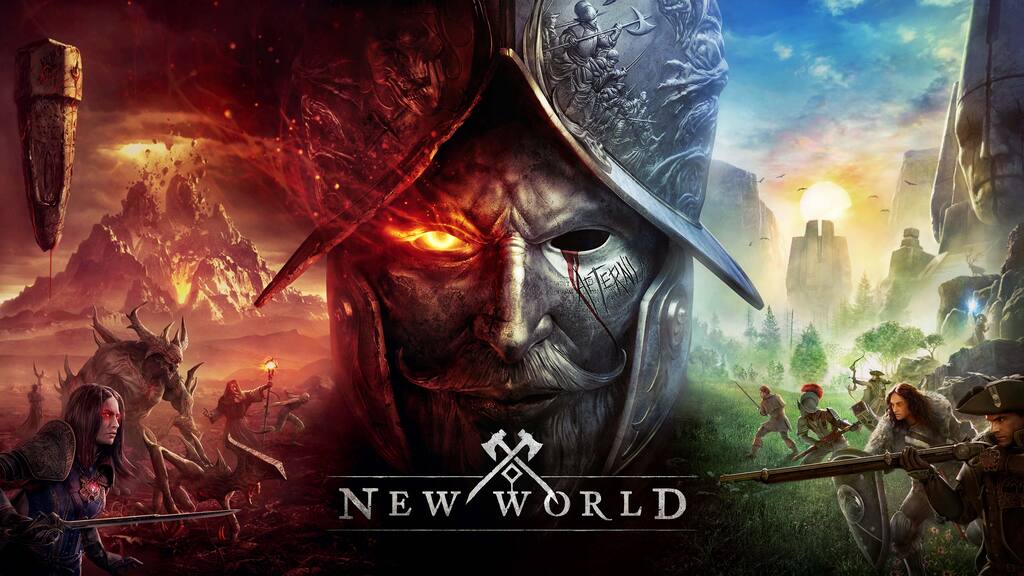 Territories are New World zones or locations that open up or become accessible as you advance through the game.
Entry Level Territories (Level 1-25)
Everfall
Monarch's Bluffs
First Light
Windsward
Intermediate Level Territories (Level 27 Onwards And Upto 40)
Brightwood
Cutlass Keys
Weaver's Fen
Advanced Level Territories (Above Level 42)
Restless Shore
Mourningdale
Ebonscale Reach
Reekwater
Endgame Neutral Territories With Outposts.
Great Cleave
Edengrove
Shattered Mountain
Raw Resources In Resource Map For New World
You can find the following resources and raw materials in the
Wyrdwood Trees
Ironwood Trees
Iron Veins
Starmetal Veins
Orichalcum Veins
Silver Veins
Gold Veins
Platinum Veins
Lodestone
Seeping Stones Oil Resource
Hemp Plants
Silkweed Plants
Wirefiber Plants
Herb Plants
Fungi
Wrapping Up
Amazon's New World map resource tracking feature has several helpful hints.
Once players collect the materials at a gathering node, the resource may vanish. You'll need to wait unless they reappear. Avoid farming in densely populated regions.
As you increase your skills and advance your rank, you gain access to more resources. Nodes for all disciplines can only be viewed by enhancing your skills in scavenging, harvesting, farming, mining, and logging, all of which can be discovered in Compass.
Remember these guidelines to get the most out of the New World resource map.
Explore further: