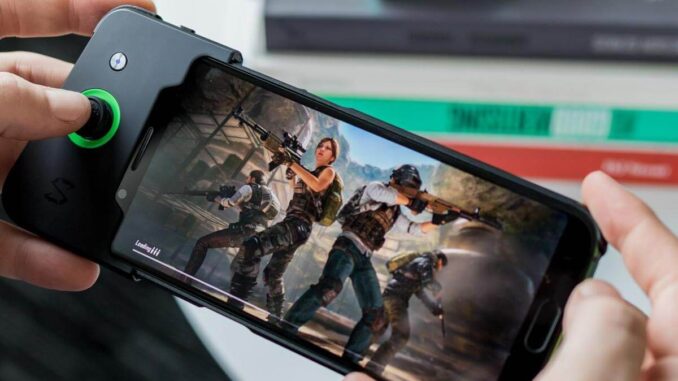 For the people whose first love is gaming deserves all the luxury of it. If you are a gamer, there are zero possibilities that you haven't played anyone from PUBG, Fortnite, or Call of Duty. These games have caused havoc (a good one) in the life of gamers.
Getting "Chicken Dinner" is the utmost priority and the satisfaction you get is at another level. These games have made people pro-player on the screen, who was a real-life noob. From all the players around the world, around 200 million are PUBG mobile players.
Playing on mobile can sometimes be tedious and tiring (for your thumb), and this is why you need PUBG mobile controller.
This is a game where you spend time in hours and one after one match, scrolling through the sprinting button to firing one, your thumb is on the verge of getting numb at the end.
When you genuinely enjoy playing the game, this all seems primary problems. But it did hurt you at the end, or you are finding a luxurious option to play the match. And the only solution is a game controller.
You might have heard about it from a friend or would have seen an advertisement for the same on some social media platform. But before anything, you need to know whether there is official support.
Does "PUBG Mobile" have Controller Support?
The answer is No! There isn't any pubg mobile controller that supports the game. According to Tencent and Bluehole, mobile gamepads and Bluetooth controllers aren't officially supported by the PUBG Mobile, be it Android or iOS.
Will pubg mobile ever support the gaming controllers in the near future?
Well, this one is a bit dicey question, but we don't think it will, as Tencent added controller support to its latest prominent franchise Call of Duty in 2019.
Don't be disconcerted, you can still use third-party triggers and controllers to kill and rescue before the opponent gets you.
Which are the Best PUBG Mobile Controller Support?
As it doesn't have any official controller support, we have gathered a few of the best triggers and gamepads that will help you get the series of chicken dinner. No one can stop, not even a low battery or heated phone. How? 
To know the answer, you will have to go through the game controllers we assembled. Be attentive, one of them is going to be your winning guide (or more than that, who knows).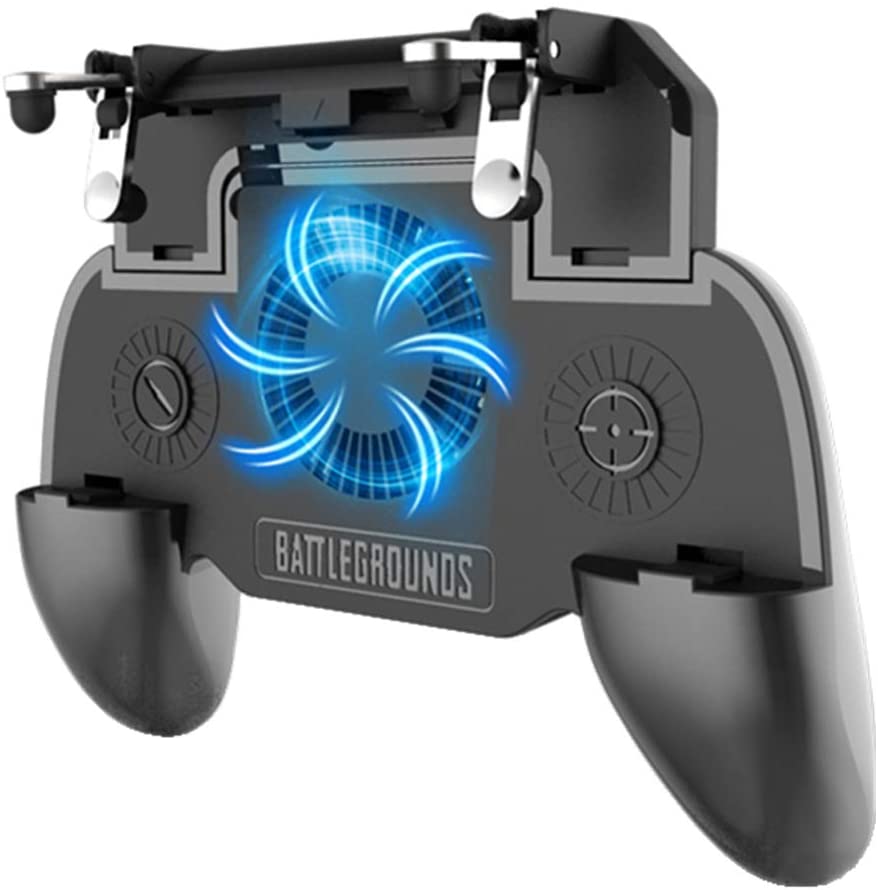 Source: amazon.com

Coobile's gaming grip is a 4-in-1 controller with gamepads, triggers, mobile power supply, and a cooling fan. Play as long as you can, this controller will take care of heat dissipation and charging.
As we said, it comes with a trigger that you can set for the firing and aiming buttons. The controller's grip is at its best, though you will have to use your thumbs to navigate the character throughout the game and pick things.
It is suitable for the phone models with 4 to 6.5 inches of screen. Other than this, you will get the ultimate level of gaming experience with this one.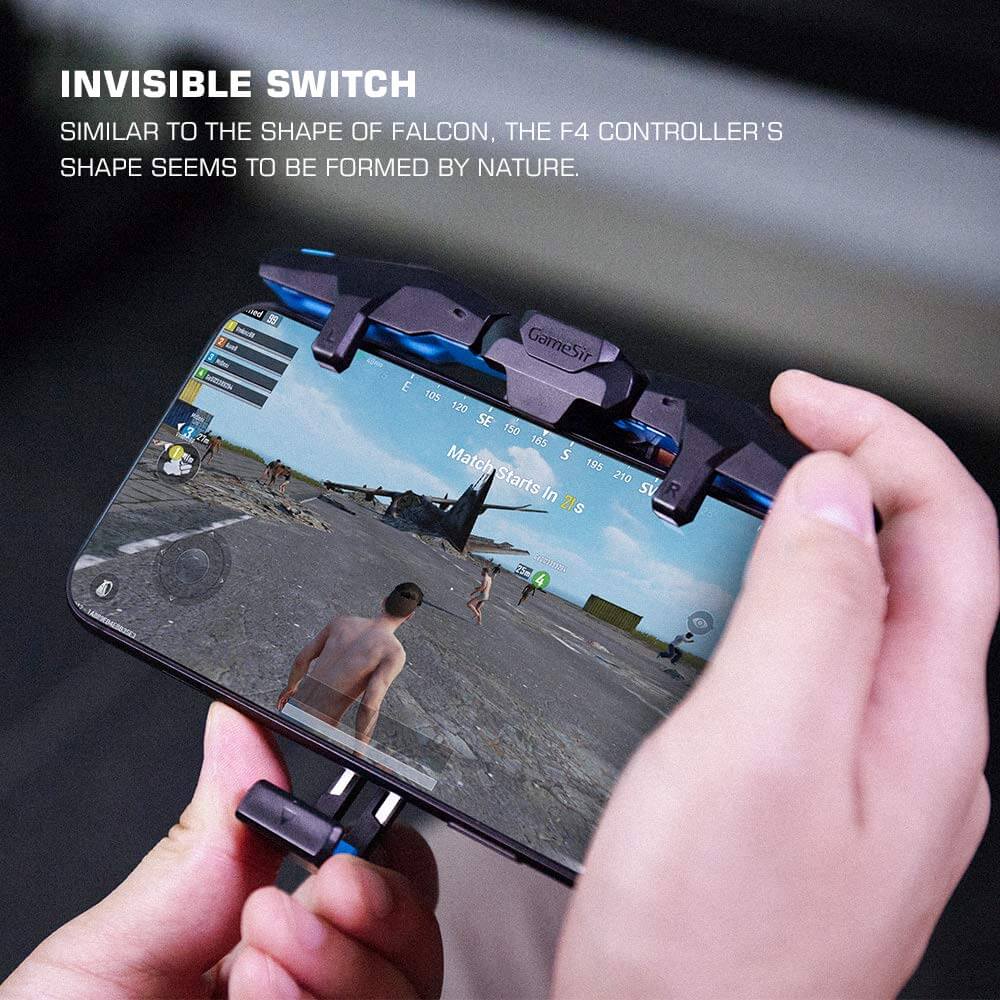 Source: amazon.com

GameSir's F4 falcon gaming controller is designed to take down the enemies faster than ever and enjoy the chicken dinner. This one won't need an installation of any app to control it.  
Once charged plug your phone in and start playing, you will have to adjust the buttons on the screen accordingly to make it work properly. It is armed with selector and has different burst modes, which you can select according to the battlefield status.
3.

EMISH Mobile Game Controller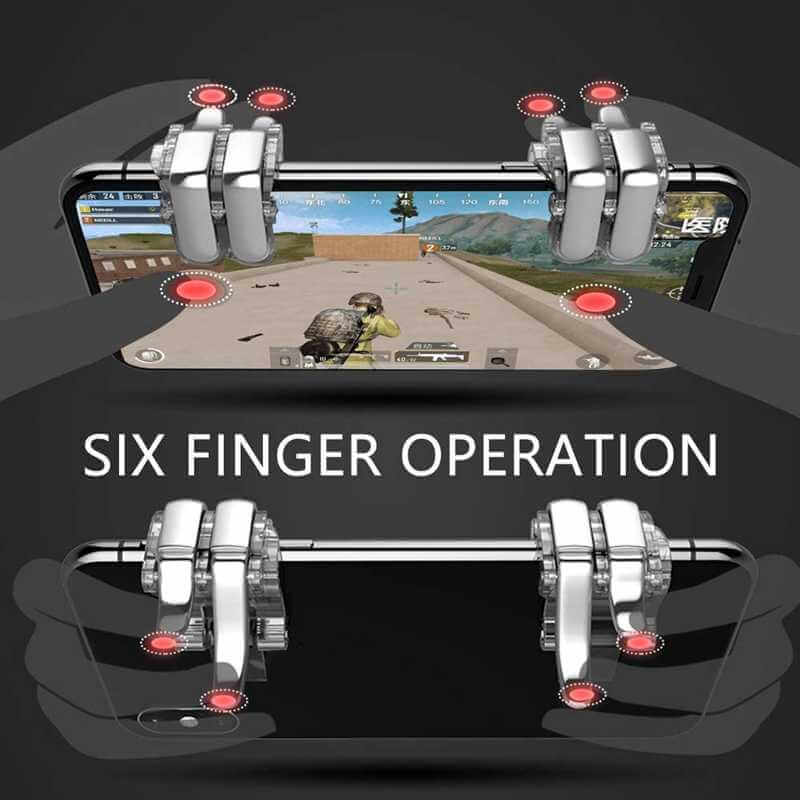 Source: amazon.com
You might like this one if you don't want to spend much on wired or wireless gaming controllers. The Emish's game controller has triggers that will give you real-life shooting experience. 
It is a six finger operational triggers. You can set four different buttons to operate with triggers. With this, you will use your thumb to navigate the game. 
With this one on hand, you won't have to worry about the controllers charging, and it will work on almost every design. Aim, shoot, run, and repeat!
4.

PowerLead Mobile Game Controller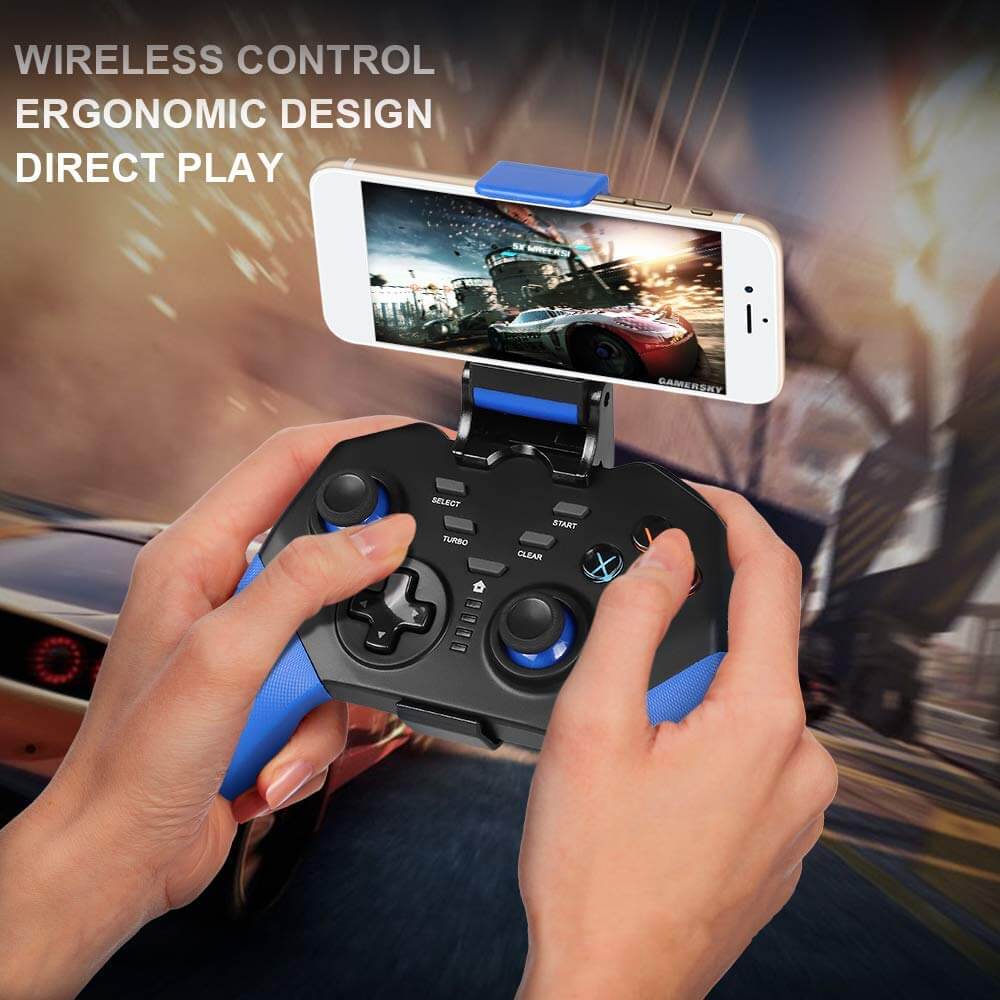 Source: amazon.com

With the help of this game controller, you will definitely have a professional gamer experience. Install it and map the buttons using key mapping and play the game.
It comes with a 4000mAh battery, which lasts up to 10 hours and a telescopic stand for the easy viewing. It has an anti-slip handle grip design with precise buttons.
The PowerLead's controller runs with its affiliate app "ShootingPlus V3," which is seen to have a running problem on iOS 13.4+ but works well with Android. The official said that they would look and resolve the problem. So if you are an iPhone user with a 13.4+ update look before you order.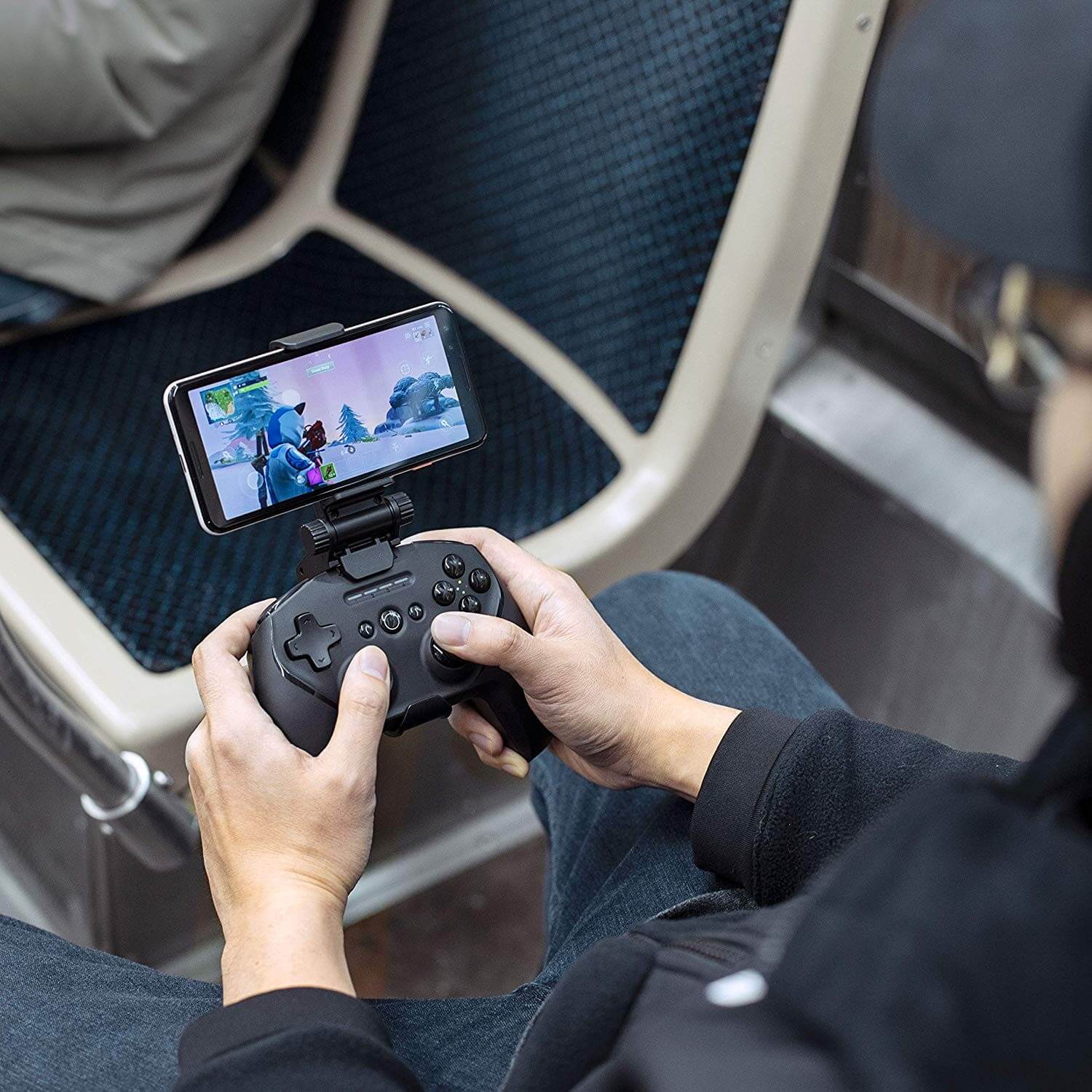 Source: amazon.com

This is one of the best wireless PUBG mobile controllers on the list. You won't need to play with wires for setting up the game, connect with a Bluetooth and you are done.
The SteelSeries' stratus duo wireless gaming console works with all the gaming devices, including PS, VR, and even laptops. Charge it once and play for 20+ hours without any disturbance. It has a magnetic hall effect triggers, which makes it more reliable.
The only con of the product is incompatibility with iOS, and no telescopic stand included. Its ergonomic design and clickable analog joystick give you precisive results.
6. STOGA's Mobile Game Controller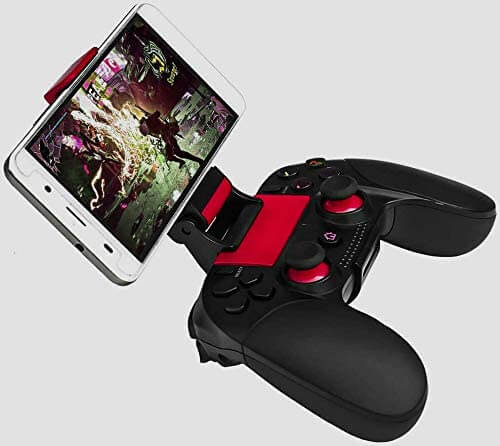 Source: amazon.com
A gaming pad for all the mobile phone devices, be it iOS or AndroidAndroid. Enjoy the fearless gaming sessions with Stoga's mobile game controller. You don't need to hassle with wire while using this one.
It comes with a retractable handle, which supports mobile phones up to 6 inches. The ergonomic design of keys and analogs is to ensure the optimal gaming feels.
You might need to install an app for the key mapping in PUBG as it doesn't support the controller. For playing other games with official controller support, even app installation isn't necessary.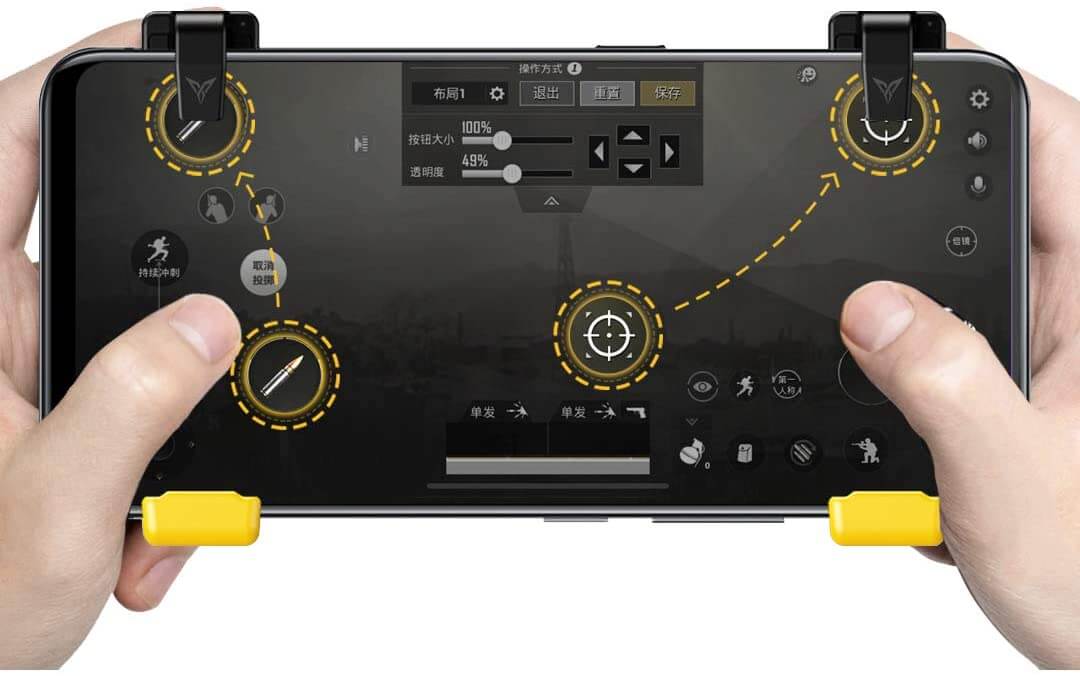 Source: amazon.com

This one is the adjustable gaming trigger for any action game. Change the layout and play using finger and thumbs. These triggers work best for aiming and firing.
Bounabay's mobile gaming trigger is suitable for all the phone models of 6" or above and supports the iPhone 6 and higher.
No need to check about the charging, you can take it anywhere in your pocket or the side bag. Make sure your phone is fully charged.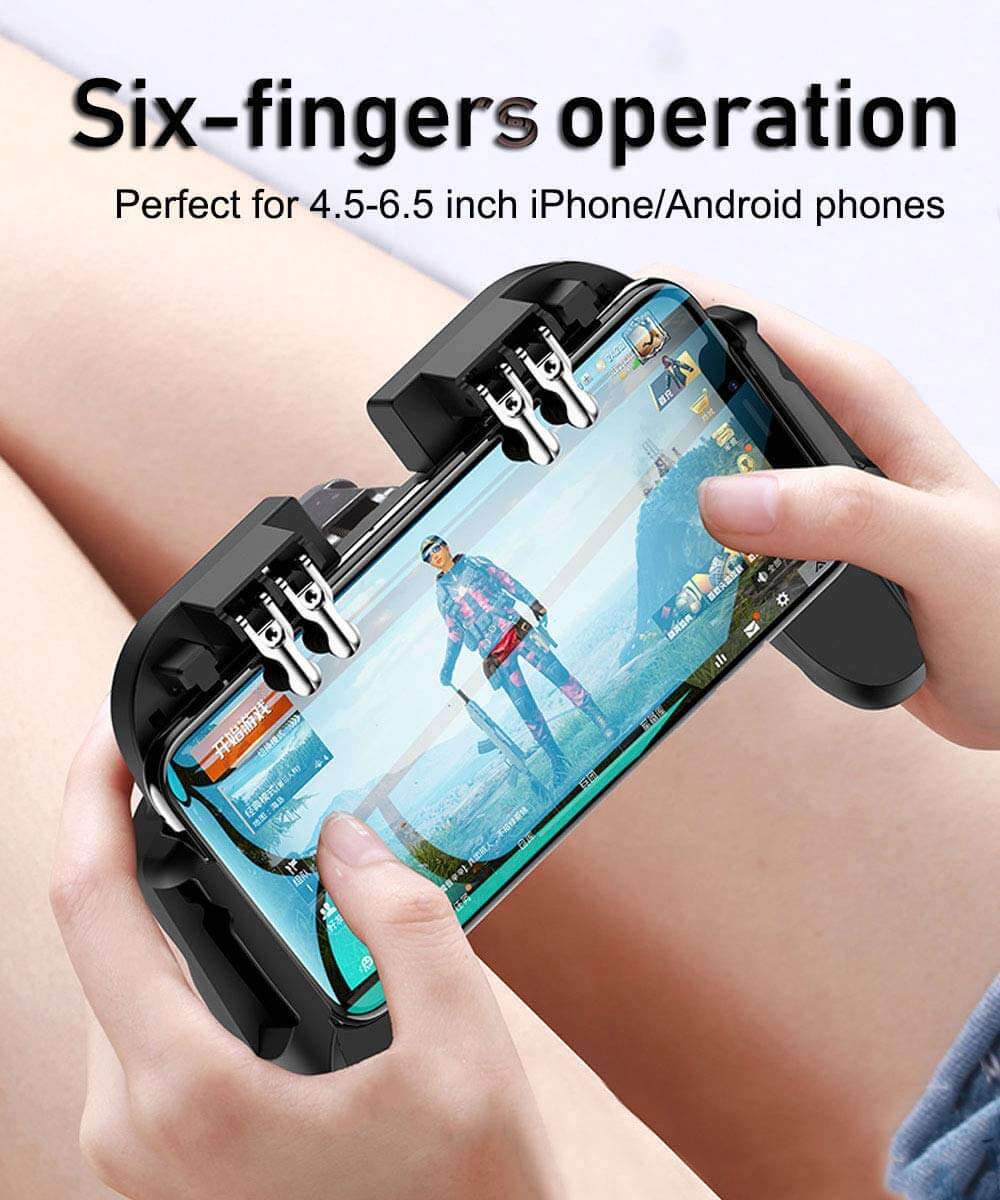 Source: amazon.com

Don't like traditional triggers? No worries, we have found this fantastic trigger with the look of a gamepad. The 4 trigger game controller with six finger operation is all you need to take down the enemies.
The gamepad has stands on both sides to charge a phone while playing and a cooling fan, which will keep the phone cool and avoid battery damage.
Change the layout according to the game you play, PUBG, Call of Duty, or Knives Out and experience the Victory and Chicken Dinner.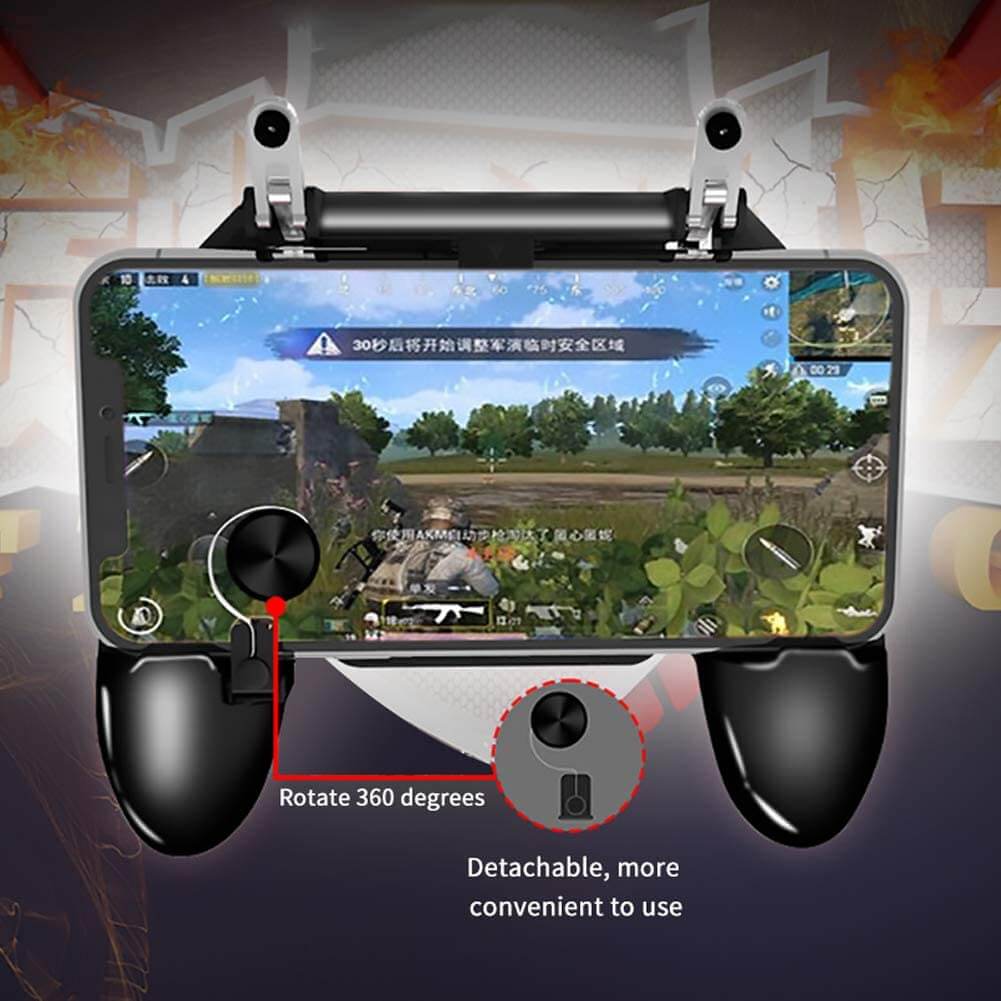 Source: amazon.com

Play, charge, repeat! The Newseego game controller is specifically designed to fight the battle like a pro player and win every game. Place the aim and fire button near the trigger and a detachable handle for the thumb.
The keys of this controller are sensitive enough to act in a way you want. With the telescopic-boom design, it supports phone models from 4.5 inches to 6.5 inches.
The best part is it is easy to use and won't require much hassle to start using it just like the third and seventh option of the list, but the difference is the gamepad-like model.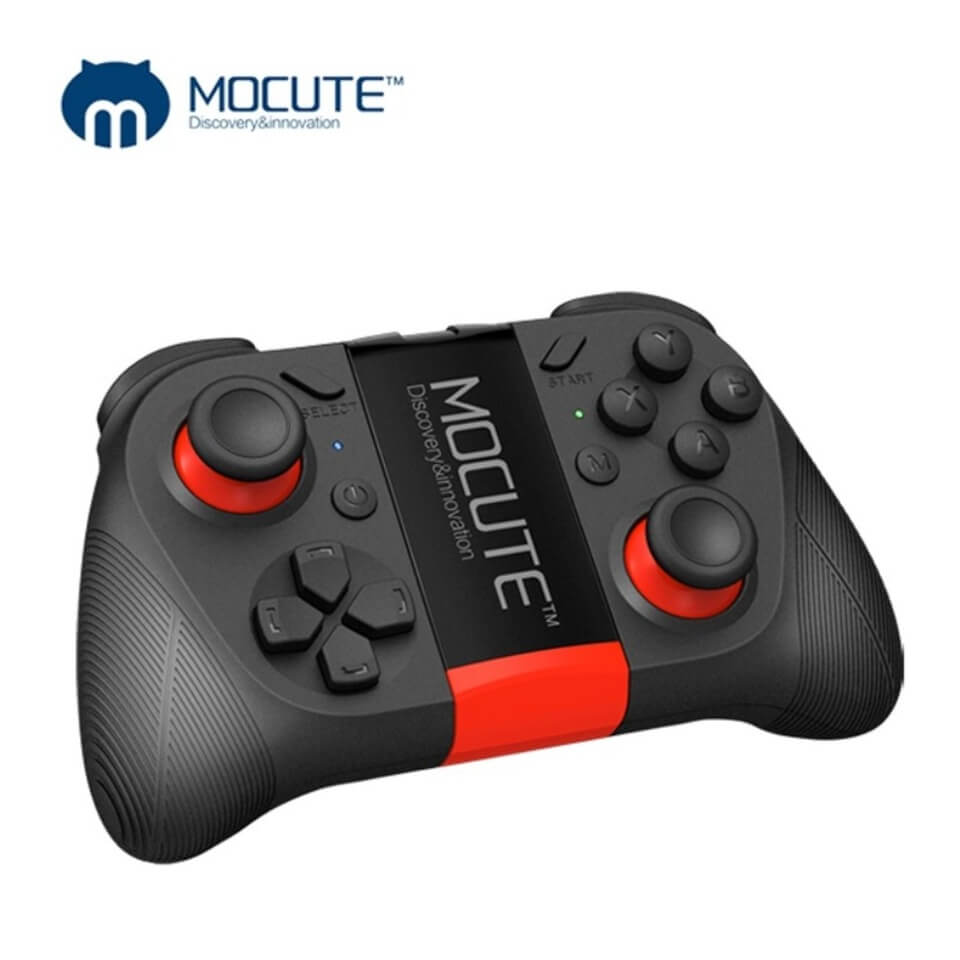 Source: amazon.com

Morjava's Mocute is the best wireless game controller for emulator games like PUBG and COD. It has a retractable telescopic stand to play on mobile, or else you can always connect it with TV and PC.
This model doesn't always work great with iPhone, though one iPhone X user said it is working well, so make your decision accordingly. Other than this, it goes well with all the gaming devices, be it, TV box, VR, or PS.
The two analog joysticks make it easier to direct the player on the battlefield and keys run smoothly, so aim, shoot, and escape.
Also Read: How to Fix "PUBG Failed to Initialize Steam Error"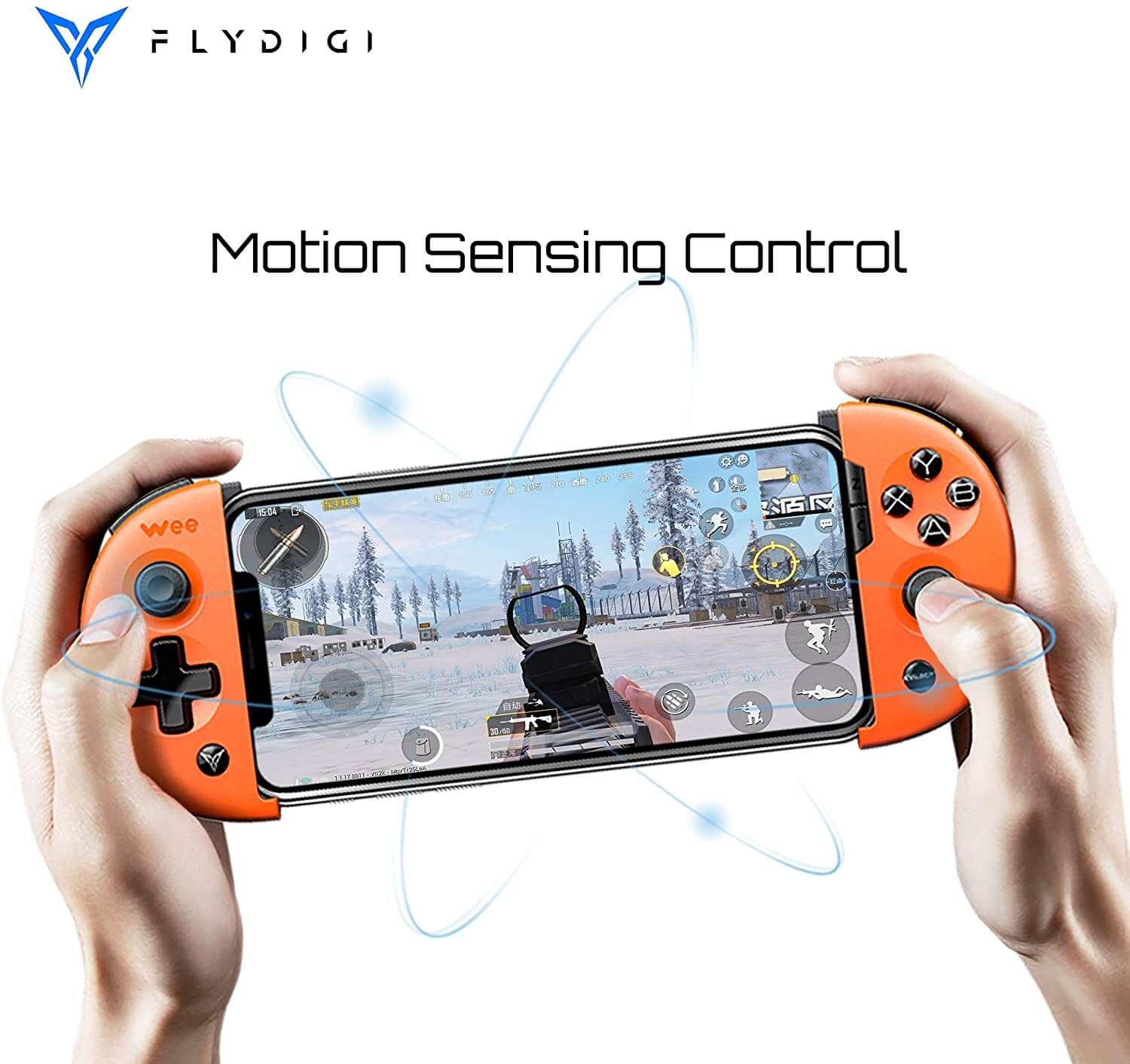 Source: amazon.com

Flydigi's Wee 2T is the best telescopic wireless game controller for playing games like PUBG. It is compatible with the mobile phones of 3.5-6.5 inches and both iOS and AndroidAndroid.
Connect your phone to the controller with Bluetooth, download the app, and start your endless gaming sessions. It has an A grade motion-sensing gyroscope and works well than most of the controllers available. 
Have Chicken Dinner with PUBG Mobile Controller: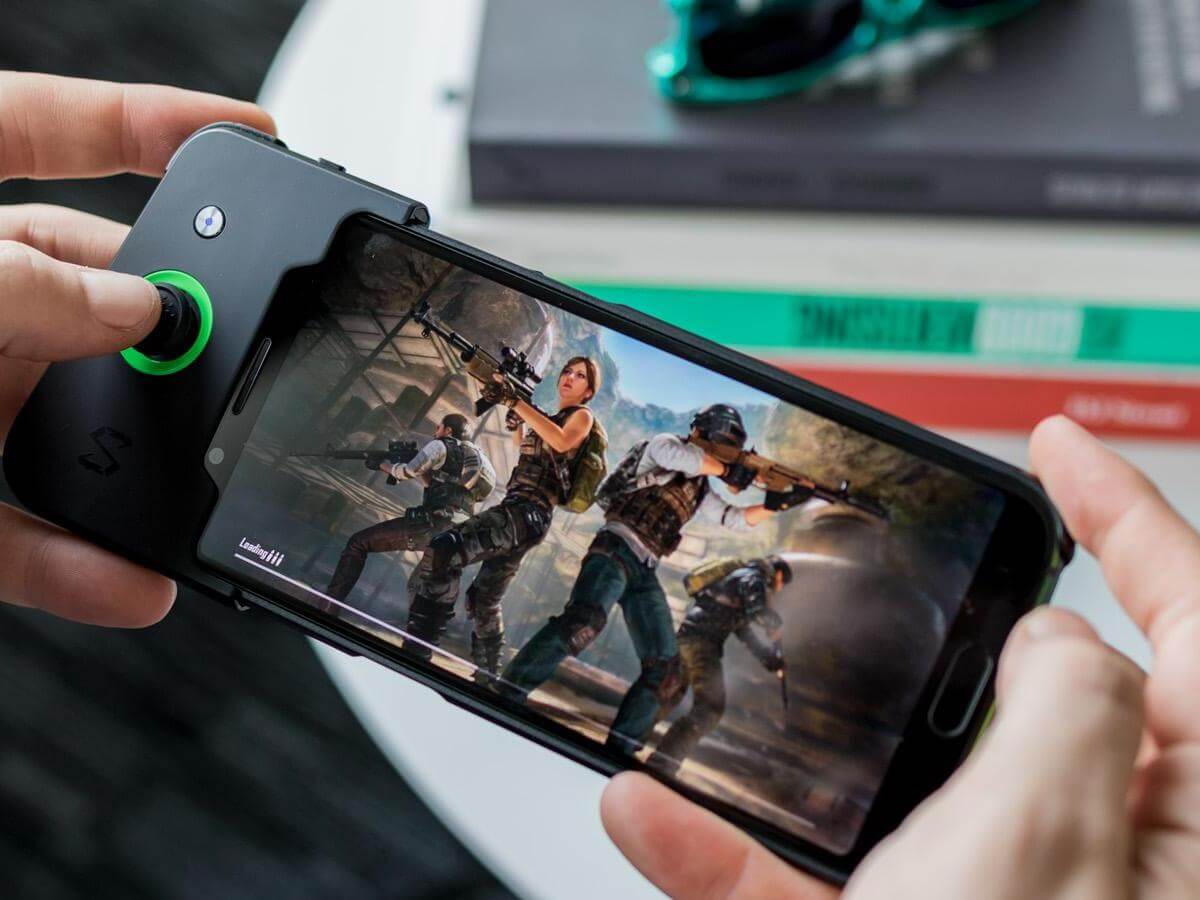 Source: techadvisor.co.uk
Till now played the game with the use of thumbs only, now use your index and middle fingers too. Experience the real-life gaming sessions with the mentioned gaming controllers. The thing to look at while buying the controller is its quality, joystick & key movements, and, most importantly, your budget. 
If you are a newbie in using any kind of controller, you might want to go for the triggers first, and once you are used to it go for the gamepads and then the wireless mobile game controllers.
Get the 4 simple solutions to get rid of PUBG network lag detected issue.
If you are one who has played the uncountable number of games on PC, the SteelSeries' Stratus Duo is the best one for you. For more such information on technology, visit Technographx.