Reddit is an amazing platform where you can post stuff that then gets upvoted or downvoted depending upon the content and quality. Different kinds of news, post, content are accumulated over the platform. Here you can see how to delete Reddit account.
There might be many users who have made their Reddit account but aren't using it anymore. They can think of deleting their account if they want. It is fine if you don't delete the account and keep it as it is if you are planning to use it someday later.
If you are firm that you don't want to use this platform anymore and want to get rid of your account then no worries, just continue reading and you will get to know How to delete a Reddit account.
Keep one thing in mind that when you delete your account, your username will not be seen by anyone. If at any place you have commented, your comment will be displayed without your name. However, it still will be visible. The post will be regarded as "Unattributed".
If you have commented on your personal details somewhere, it might be a good reason to delete comments as well. For example: If your comment is a "nice post" then there is no need to worry. But if your comment is "Hello, my name is ABC and I reside at XYZ place, then you should delete it to be on the safer side. After you have deactivated the account, you can not delete the comments, Hence, you need to take the action prior to deactivation of the account. click here to know we have mentioned about changing your Reddit username.
You need to ensure the fact that you cannot temporarily disable your Reddit account. You either need to permanently delete it or continue using the services. The username will also not be used in the future, either by you or even by any other person. You even can not acquire the data by default. You need to contact the support and ask them for the same.
How to Delete Reddit Post and Comment
Deleting Redding Comment
If you have entered personal details in a comment, you might want to delete it. Follow the steps mentioned below to delete a comment.
 Visit the official website of Reddit.

 Log in with your credentials.

Your name will be visible on the top-right of the page. Click on it

 After you click on it, there will be few options displayed.

Click on the Profile section.

Source: howtogeek.com
 After you have clicked, there will be few tabs seen. Click on "Comments" to view the comments you have made.

Source: howtogeek.com
 The list will pop up. It will contain the comments you have made. Scroll down the comments and find the one that you want to delete.

On the right side of the comment, there will be a button having the symbol "…". Click on it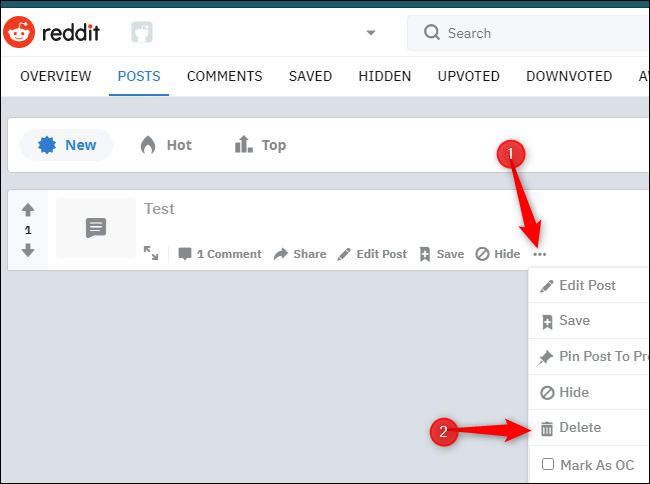 Source: howtogeek.com
After you have clicked on it, there will be a list of functions available. Click on "Delete"
This will delete that comment permanently.
Deleting Reddit Post
After you have successfully deleted the comment, you can proceed to delete the post. Follow the steps mentioned below to delete the Reddit Post.
Visit Reddit official website.

Log in by entering your credentials.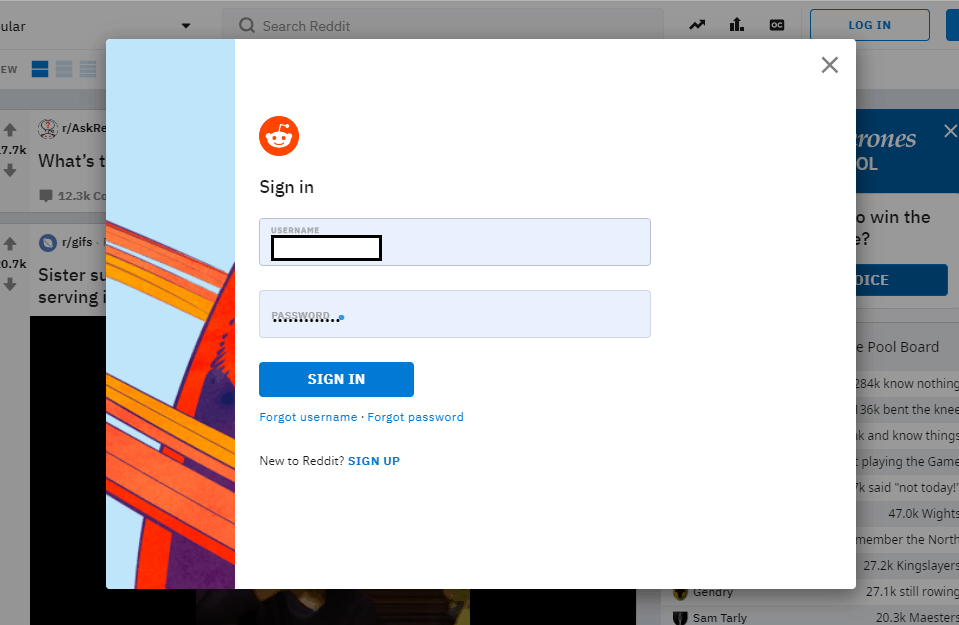 Source: vpnmentor.com
There will be your name visible on the top-right of the screen. Click on it and a different section list will appear.

 Click on the "User Setting".

Source: howtogeek.com
 At the bottom of the page, there will be an option named "Deactivate Account". The option will be in red color.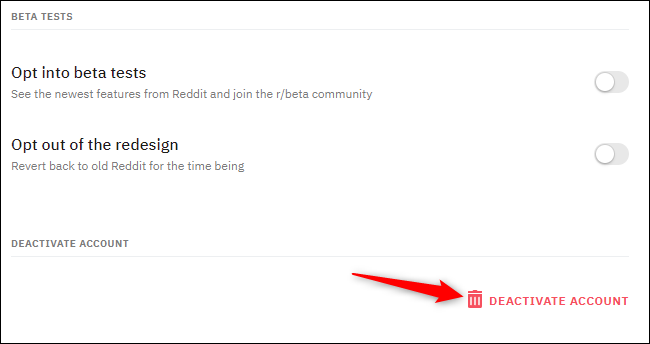 Source: howtogeek.com
Click on it to delete your account.

After you click on it, Reddit will ask for feedback from you. They will ask the reason for deactivating the account. Fill out the feedback as per your reasons.

After that, you will need to enter your credentials so that Reddit can authenticate it is you only that is making the decision.

After you have entered your credentials, you need to checkmark the box that says "I understand that deactivated accounts are not recoverable".

Checkmark and click on "Deactivate Account"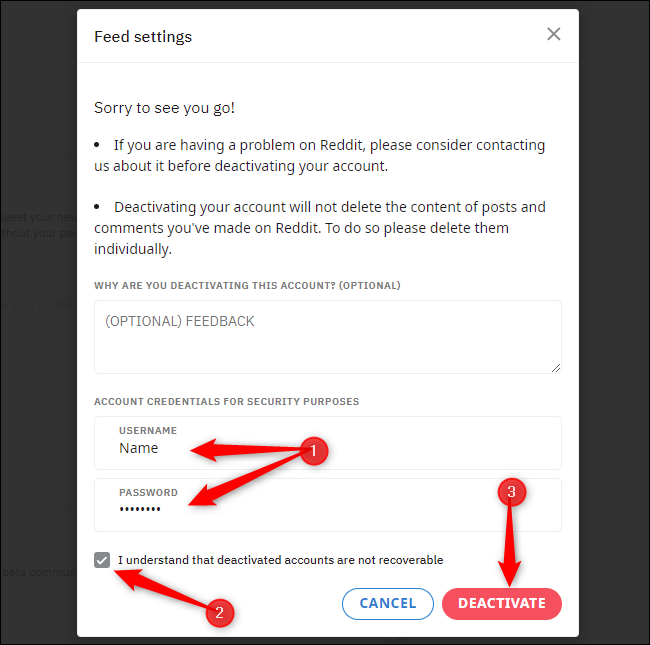 Source: howtogeek.com
After that, Reddit will confirm your decision by asking one last time whether you are sure to delete the account or not.

Click on "Deactivate"

Source: vpnmentor.com
As soon as you have clicked on "Deactivate", your account will be deactivated.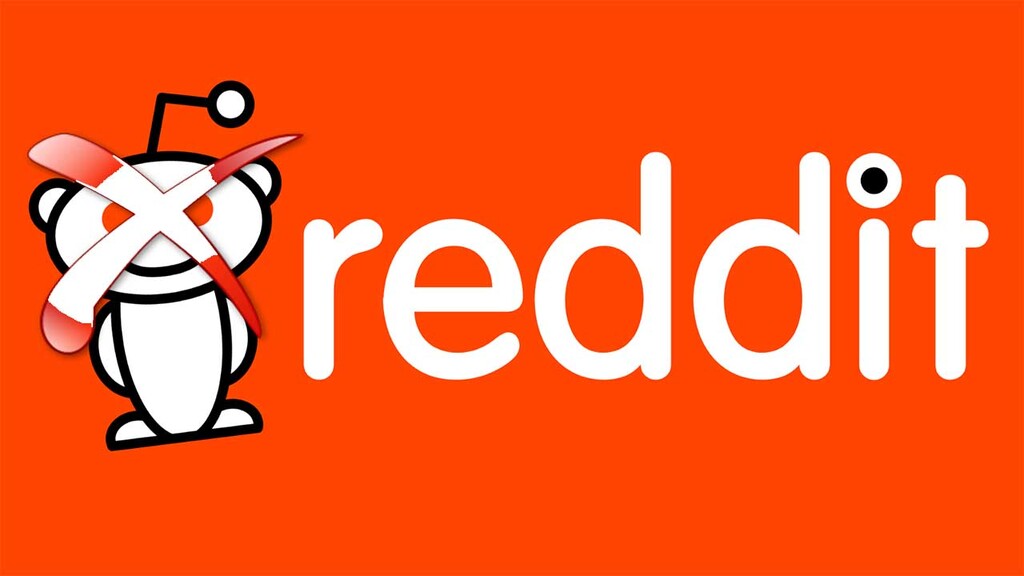 Source: techcrachi.com
This was all about how to delete reddit account. Deleting the account is not difficult. You just need to ensure that you follow the steps carefully. Moreover, you should delete the comment as well that you have made which contains any private information. We hope that the article has served its purpose and will help you in deleting the account.
For more information, visit Technographx.