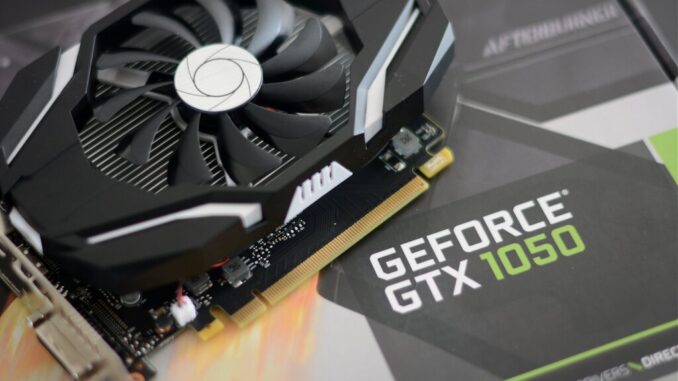 The world of gaming and digital platforms made huge progress with modern GPUs that make the game run smoothly. Over the past couple of years, the world of graphical processing units or graphics cards saw a huge battle between Nvidia and AMD. However, the result is mostly similar, with Nvidia performing slightly better than AMD in terms of specifications and performance. Nvidia has a variety of graphics cards, out of which the Nvidia GeForce GTX 1050 is one of the primary competitors for its superior performance.
Before we will get into the details of this particular graphics card, i.e., Nvidia GeForce GTX 1050, let us first know a little about this graphics card;
What Is Nvidia GeForce GTX 1050?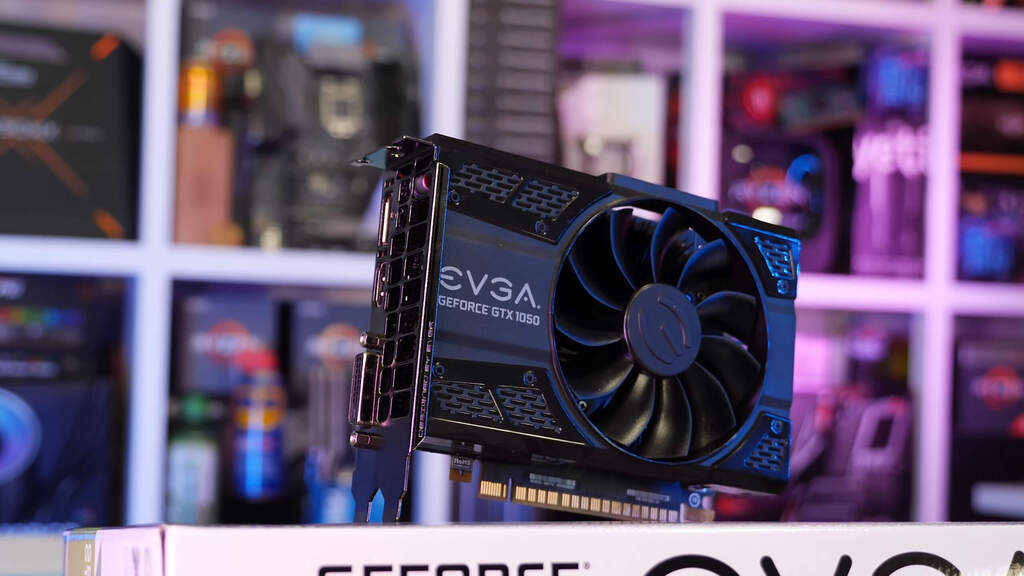 Source: techspot.com
When you search for the cheapest graphics card, the name of Nvidia GeForce GTX 1050 comes among the top contenders. It is perhaps the most inexpensive Pascal graphics card that is available at the moment. The gamers can use the GeForce GTX 1050 to play some of the most popular eSports games in full high definition, such as Overwatch, CounterStrike: Global Offensive, and Fortnite.
However, the Nvidia GeForce GTX 1050 is not just for eSports games. Competing against the likes of  AMD Radeon RX 460, this particular graphics card allows the running of the latest games in full HD, provided you are willing to work on the settings a little. Users can run games like Shadow of the Tomb Raider and Civilization VI with a little following a little bit of tweaking. tweak. ing.
Firstly, this particular GPU named Nvidia GeForce GTX 1050  can be one of the best for an ultra-budget computer or an upgrade from some old GPU that does not even have an external connection of power. The lower power consumption of Nvidia GeForce GTX 1050 ensures that it can feature as a part of excellent laptops such as the Dell XPS 15 and bargain gaming laptops like the Dell G3 15.
The Nvidia GeForce GTX 1050 comes for approximately £110, a good bargain for a GTX1050, and a fair representation of the GTX 1050. This review might make a close comparison with its competitor RX 460, though both sit in different categories.
Specifications and Design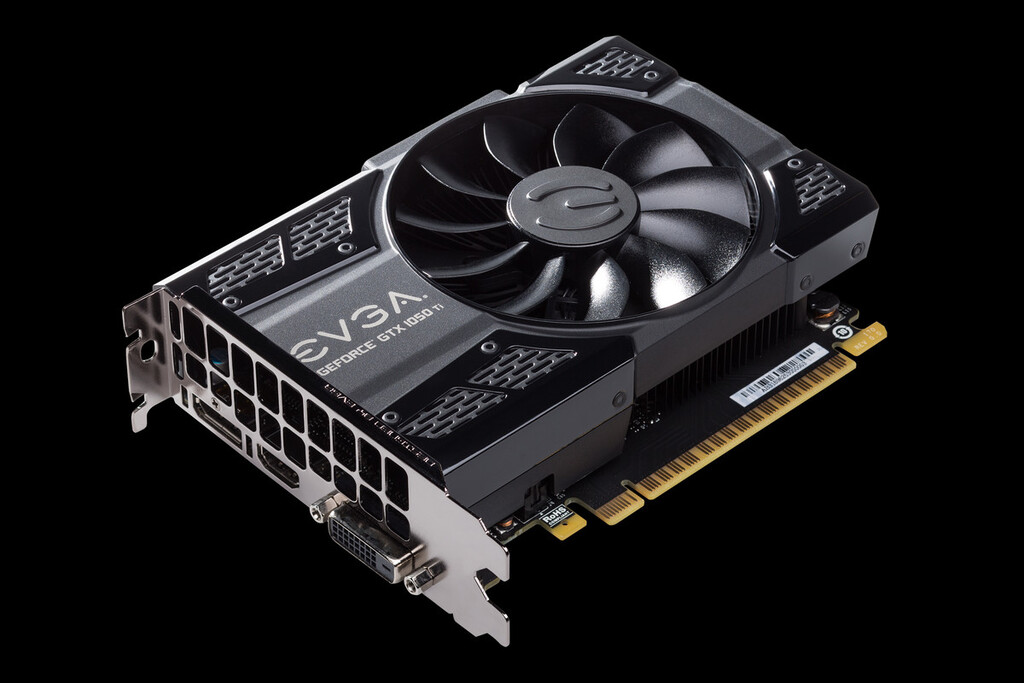 Source: vox-cdn.com
The Nvidia GeForce GTX 1050 had seen the usage of Nvidia's ultra-efficient pascal architecture like seen before in GeForce GTX 1050 ti, 1060, 1070, and the leading GTX 1080. However, if you feel that the battle is about efficiency, it would have already been over been over by now.
The Nvidia GeForce GTX 1050 is the most brought-down pascal card with just 640 CUDA cores. This model makes up for the lesser number of cores through a high boost clock speed of 1,455MHz. It can also store quite an amount of data in its 2GB of GDDR5 memory. 
The GeForce GTX 1050 has an integrated design, with the card having a length of just 145mm. It highlights that even though it has a double-height, it will fit into most compact gaming rigs. However, take a close look at the advice below on the motherboard's PCI-E slot.
A small heatsink and a single fan aid it in cooling down, and it features a fairly plain look with a plastic shroud of stylish black and grey. There are numerous GTX 1050s available in the market right now. The card is DisplayPort 1.4, DVI-D, and HDMI 2.0b connectors, following the RX 460 for outputs. There are no ATX power connectors in this: the PCI-E bus is responsible for powering the card.
Performance Benchmarks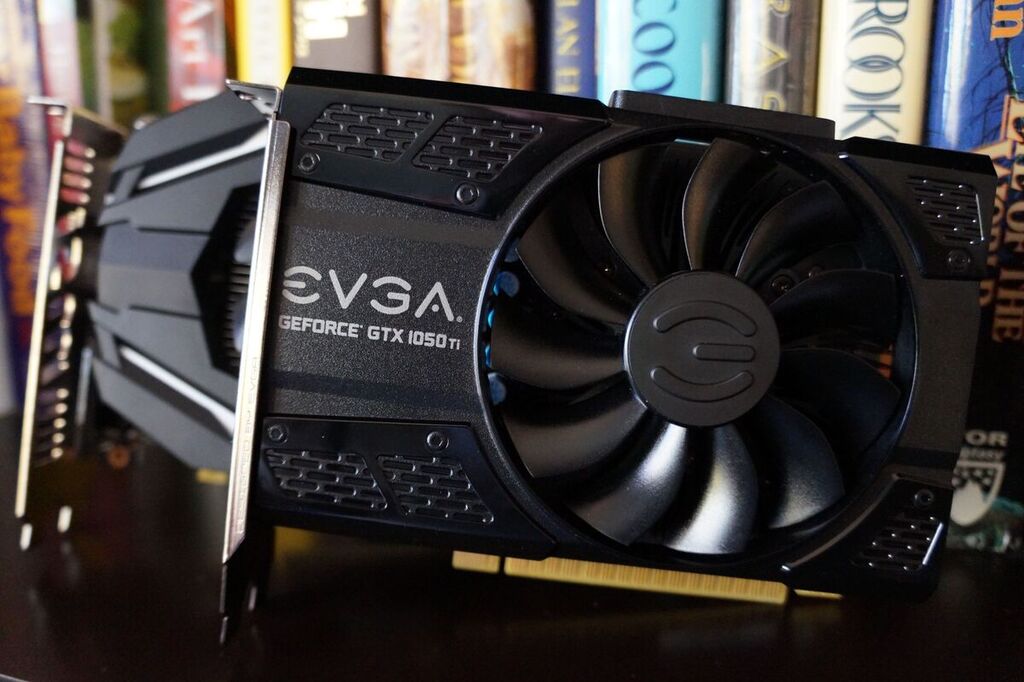 Source: idgesg.net
The performance of the Nvidia GeForce GTX 1050  depends largely on the cooling method and capacity of the laptop you are using. Similarly, it can be as fast as it works on the laptop, provided it gets favorable conditions to work in. However, the notebook model is not as fast as the other models when it comes to functioning with the Nvidia GeForce GTX 1050.
The Nvidia GeForce GTX 1050 beats the GeForce GTX 960M by being around 30% superior to the latter. The Nvidia GeForce GTX 1050 works in comparison with the GTX 965M  generally. Therefore, we can determine that it is a good GPU that supports the laying of all games from 2016 in high resolution.
When you run a test on the is a graphics card with the help of games like CounterStrike: Global Offensive, Overwatch, Hitman, Middle-earth: Shadow of Mordor, and 3DMark: Fire Strike Extreme, you will find it to be performing efficiently and smoothly.
Also Read: How To Reinstall Nvidia Drivers? Simple Steps To Get It Done
Power Consumption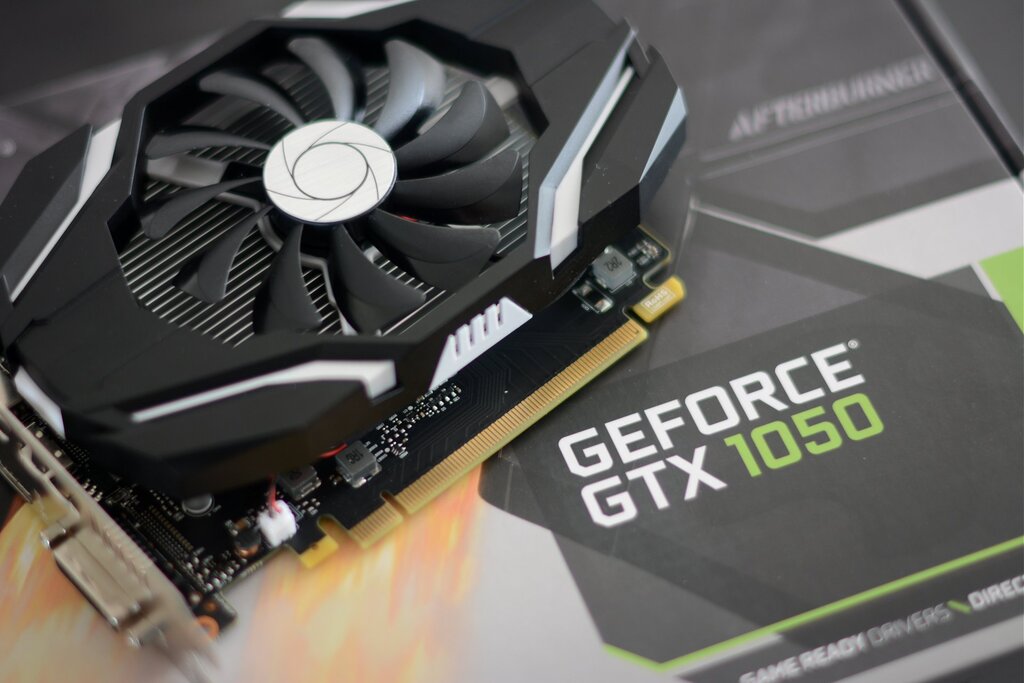 Source: techspot.com
Now, here comes a major factor that influences the working of the Nvidia GeForce GTX 1050. The Nvidia GeForce GTX 1050 has a small TDP- Thermal Design Power of a mere 75 watts, which symbolizes that it draws all its power from the motherboard. Try to test it on your high-end personal computer by playing the game Hitman and hit its benchmark. You will notice that the complete system drew a power consumption of only 150 watts, 61 watts less than the RX 460. Isn't that extraordinarily good?
The thermal design power of the Nvidia GeForce GTX 1050 is similar to that of the Nvidia GeForce GTX 1050 ti, at 75 watts for both graphics cards.
However, when we look into the other parameters, the Nvidia GeForce GTX 1050 is roughly at the same level as the old GTX 960M, which signifies a consumption of up to 40-50 Watts. It can be a result of superior computer parts and an optimized system.
Is Nvidia GeForce GTX 1050 a Good Buy?
As one of the best examples of Nvidia's Pascal architecture, the Nvidia GeForce, The GTX 1050 is a good one. Moreover, It will allow you to continue with your existing power supply. Its price range of around £110 makes it a reasonable buy, as there are many features to fall for. Despite a few drawbacks, which are reasonable at such a low price, any gamer can go for it.
For more information, visit Technographx.