Discord is a wonderful application that allows you to send instant messages to your connections. It is mainly used by gamers while playing the games and they chat with other players on this platform. Not only in gaming but it can be used in any other field as well as company meetings, business, education, etc. One can send text, image, video, and audio messages to the connections via Discord.
Currently, a lot of users are complaining about the discord no route error. Users are not able to join the voice channels and this error is thrown. If you are facing this error then you have reached the right place as following the solutions that we provide will help you get the error fixed.
So, let us quickly check out the solutions so that you can follow the steps and implement them.
Method 1: Restart Modem/Router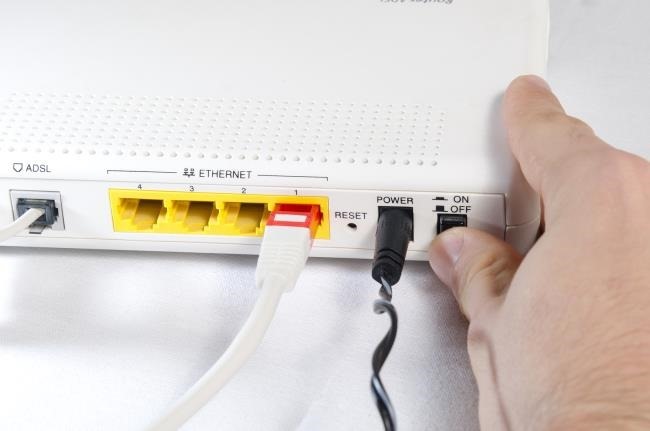 Source: howtogeek.com
The first and the easiest solution that you can try out is to restart your router/modem. By restarting, it simply means to turn off and on the switch of the router or simply unplugging the power cable and plugging it back. You don't have to change any network settings in this.
Now, after restarting the router, restart your pc as well and then check if the issue is occurring or has got resolved. If it is occurring then no need to worry as we have many more solutions for this so go to the next method.
Method 2: Use VPN with UDP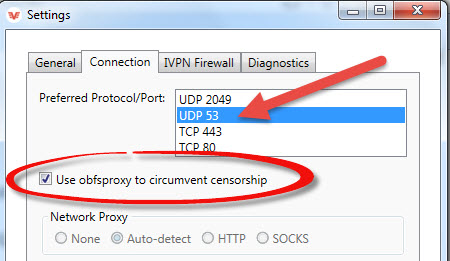 Source: files.wordpress.com
If you are using a VPN that is not configured to use UDP protocol then there are chances of this error. The reason behind this is that the Discord app doesn't run with VPNs not operating on UDP protocol.
You can check if the VPN is causing the issue by disabling it. If there is no error when VPN is disconnected then it is confirmed that VPN is causing the error and then you can consult with the VPN support team and ask them what can be done or you can change the VPN service to some other provider that is running on UDP.
Method 3: Whitelist Discord and Uninstall Antivirus/Firewall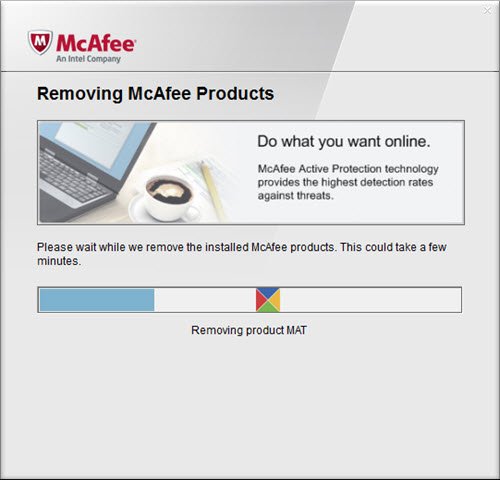 Source: thewindowsclub.com
Firewall or antivirus that you have installed on your system might be a problem for this issue. It might be preventing Discord from maintaining outgoing Connections. To check, if the issue is occurring due to this, you can either uninstall your antivirus or whitelist discord.
Whitelisting discord means letting your antivirus/firewall know that Discord is a trusted software and don't prevent any actions taking place from Discord. For this, you have to just go to the firewall settings and enter Discord in the whitelisted entries. You can check out a YouTube video for the specific firewall that you are having to carry this out.
You can also disable your firewall for some time and check if the issue gets resolved. Go to your firewall dashboard and disable it for some time like 30 minutes or so and then check.
Another way is to uninstall your antivirus/firewall and see if the problem still persists or not.
Follow the below steps for the uninstallation
Open control panel and select Programs and features.
Look for your antivirus and firewall and right-click them and click Uninstall.
This will remove both antivirus and firewall from your system and then you can check if the issue gets solved or not.
If it doesn't get solved then you can install them back from the official website and start running them.
Method 4: Flushing the DNS Setting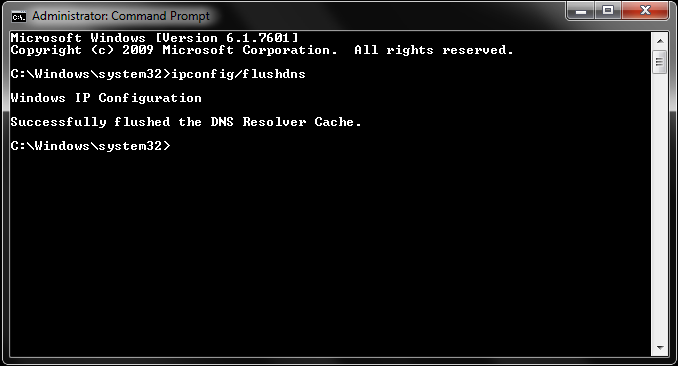 Source: cloudfront.net
Follow the below steps to reset your IP configuration. This method has worked for a couple of users so you can give it a try and get it fixed.
1. Type "cmd" in the Windows search box and right-click the first result- "Command Prompt" and click Run as Administrator.
2. Now, type the following command and press enter:
ipconfig /release
3. After executing the above command, go for the below one:
ipconfig /flushdns
4. Now, enter the below command and execute:
ipconfig /renew
5. Now, restart your system and check the status of the issue.
Method 5: Disable QoS From Voice & Video Settings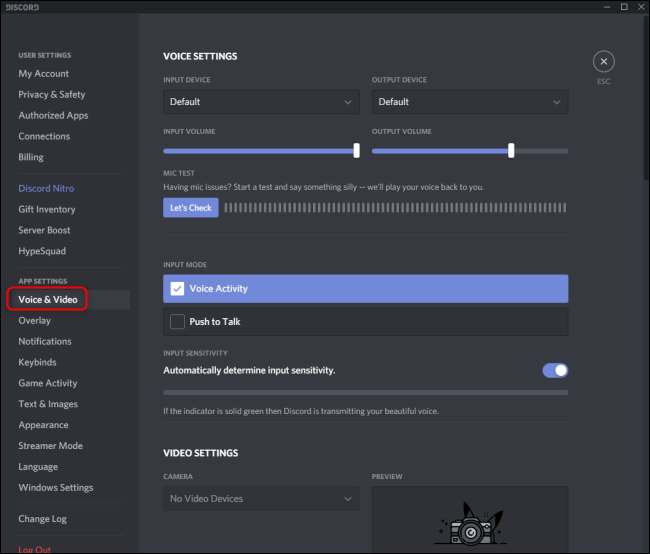 Source: howtogeek.com
Many users have reported that disabling QoS (Quality of Service) from user Settings has helped and this issue has got fixed. Follow the below steps to disable it.
1. First of all, open Discord.
2. Now, click on the Settings icon in the bottom-left corner.
3. Now, you have to scroll down and click on Voice & Video in the left menu.
4. Now, you have to scroll down to the Quality of Service.
5. Now, you have to disable Enable Quality of Service High Packet Priority toggle.
After disabling the toggle, close discord and open it again to check if the error is appearing or has disappeared.
Method 6: Change the Server's Voice Region

Source: online-tech-tips.com
If the case is that you are getting the error when you are trying to connect to a friend who is living in a different country or continent then the reason behind the issue is that the server is having a different voice region than what you are having.
For this, you need to contact the server admin and ask him to set a different voice region.
Also Read: Taskbar not Hiding in Full Screen Mode
Method 7: Check if Discord is Blocked by Your Network Administrator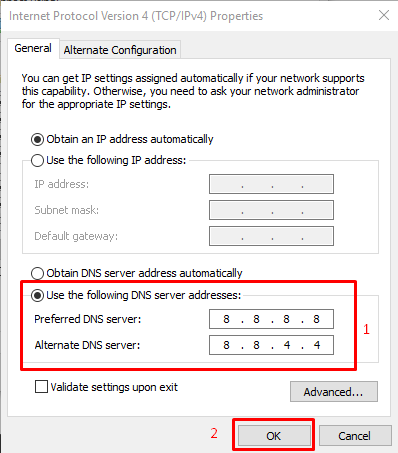 Source: devicedaily.com
If you're facing this issue when using it at your workplace then the probable reason behind it is that the application may be blocked by your Network admin. This solution is not recommended without getting the permission of your network administrator but if you are having an urgent use of Discord then you can go for it.
Follow the below steps:
1. Open Control panel→ Network and Sharing Center.
2. Click on Connections (the Wifi name that you are connected with currently)
3. This will open the Wifi Status window.
4. Click on the Properties button now.
5. In the Networking tab, select IPv4 (Internet Protocol Version 4 (TCP/IPv4)).
6. Click on the Properties button again.
7. Now, click on Use the following DNS server addresses.
8. Now, you have to set the value of the Preferred DNS server and Alternate DNS server.
9. Set it to 8 8 8 8 and 8 8 4 4 respectively.
10. Click Ok to save it.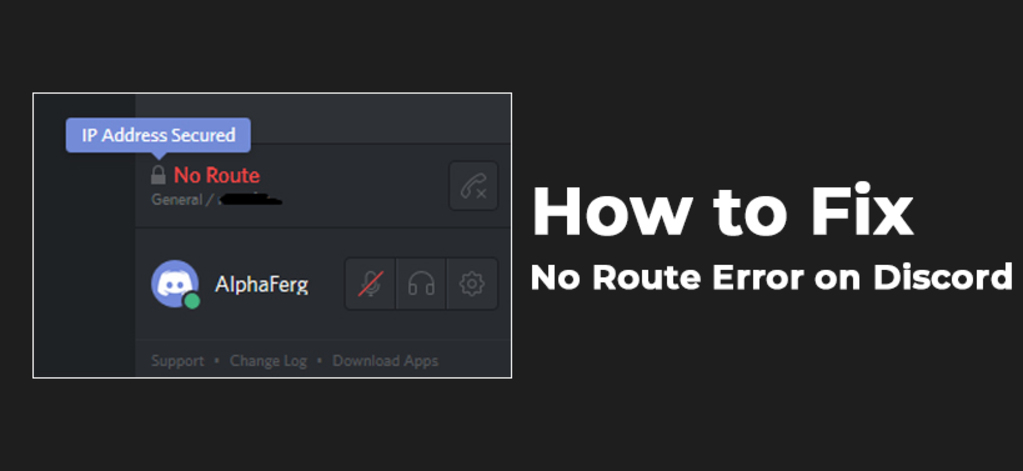 Source: jdocs.com
Close everything and restart your system and the error won't come now.
So, here were the solutions to fix the no route discord error. Hope you got a clear understanding of the solutions provided. Now, follow every solution and properly implement the steps provided to get rid of the issue today.
For more Updates, keep coming to Technographx.