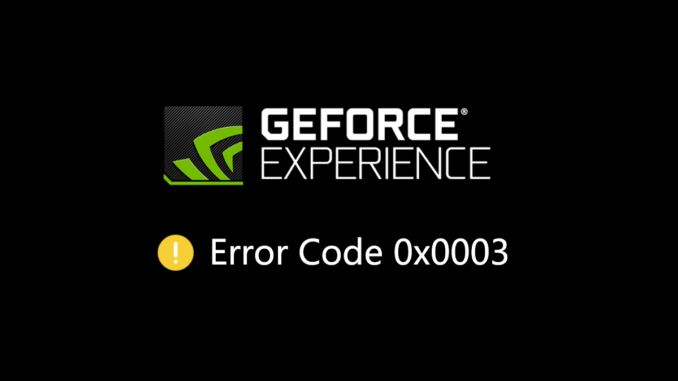 NVIDIA is one of the leading manufacturers of the graphics card globally and is a blessing to gamers, including professionals. What will you do if you find an error in that while running a program? Where will you go? We have seen a lot of users are reporting about the NVIDIA Geforce experience error code 0x0003. Are you also one of them?
As the NVIDIA Geforce Experience is crashing, users cannot utilize its benefits to the core. This error has occurred mostly on Windows 7, Windows 8, and Windows 10.
Don't worry! You are at the right place. Here you will find every detail about the problem and its solutions. However, you will need a bit of patience to solve the error. 
Potential causes for Geforce Experience Error Code 0x0003
1. Faulty NVIDIA Drivers
The error may be the result of a corrupted NVIDIA driver. If one or all the drivers are damaged, corrupted, or tainted with it, there are high chances you will see this error. It can be solved by reinstalling every component of the driver.
2. NVIDIA Services Stopped Working
Error code 0x0003 can occur because of some Nvidia services being stopped running or working. In this case, you will need to force start all the services, including Nvidia Display Service, Nvidia Local System Container, and Nvidia Network Service Container.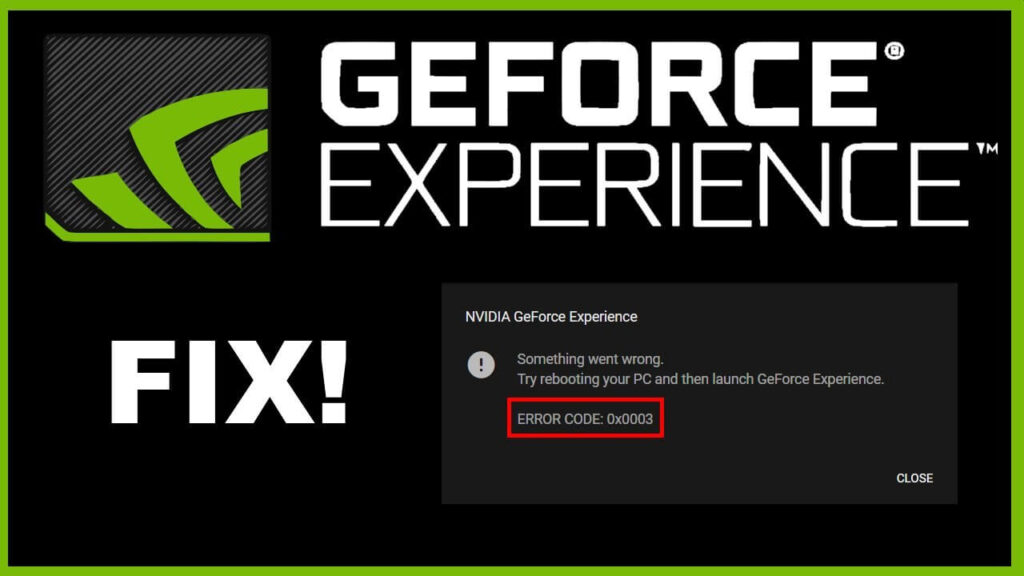 source: techscsi.com
3. Compatibility Error
Many users have reported this error occurring after the windows update. There are chances that NVIDIA drivers are not compatible with the current version of Windows. To resolve this issue, you have to uninstall the existing Nvidia drivers and install updated versions.
4. Glitched Network Adapter
Sometimes a glitched network adapter can also be the reason causing Nvidia error code 0x0003. Take the test and resolve the issue. This might solve the Geforce experience 0x0003 error too.
5. Restriction of NVIDIA Telemetry Services on Interacting with Desktop
There have been times when NVIDIA Telemetry Container is not permitted for interaction with the desktop screen; it results in a particular error. If this is the case, allow the interaction with the display of this service.
So the above mentioned are the reasons that can make you face NVIDIA Geforce Experience's dialogue box saying, "Something went wrong. Try rebooting your PC and then launch GeForce Experience. Error Code: 0x0003." 
We also provided brief solutions for the same, but if you don't know whether it is an exact cause or not, follow the following steps to solve the error in no time. (It can get solved in 10 minutes and can also take up to 1 hour.) 
Fixing the NVIDIA Geforce Experience Error Code 0x0003
Method 1: Stop and relaunch all the Nvidia Geforce Experience Task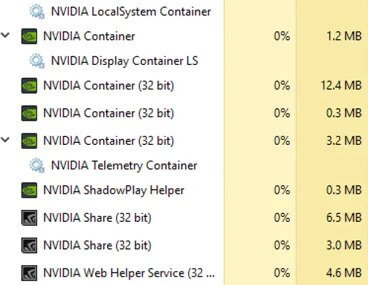 source: techloris.com
Open task manager (Ctrl + Shift + Esc)

Select all the Geforce task and click End Tasks.

Once you end all the tasks, restart and run as administrator.
If you still face the error then try another method.
Method 2: Allow the Nvidia Services to Interact with Desktop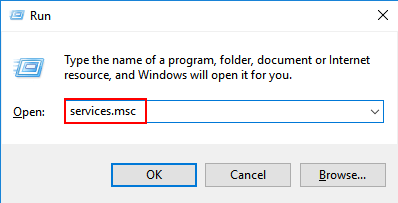 source: techloris.com
As said, if the Nvidia services are not allowed to interact with a desktop it can flash this error. Solve this error in the following way:
Open a Run dialogue box by pressing Windows + R.

Type services.msc and hit the Enter.

The Service screen will open, now scroll down and look for the Nvidia Telemetry Container.

Right-click on it and click on Properties.

Inside Properties dialogue box, locate the Log on tab and select the checkbox with the name "Allow service to interact with desktop."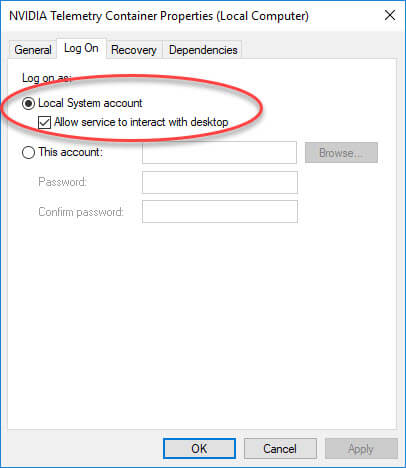 source: minitool.com
Them click on Apply to save the changes.

Now go back to the Services screen and give a right-click on the Nvidia services and start them (if any remaining).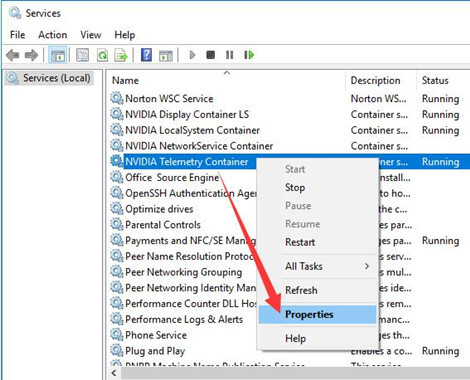 source: minitool.com
Before exiting the screen make sure every Nvidia service is running. Now re-run the program where the error was showing and if it is solved. (Most probably it will be solved.)
Still, showing the same error? It's time you move to the next step.
Method 3: Reinstall every Nvidia Component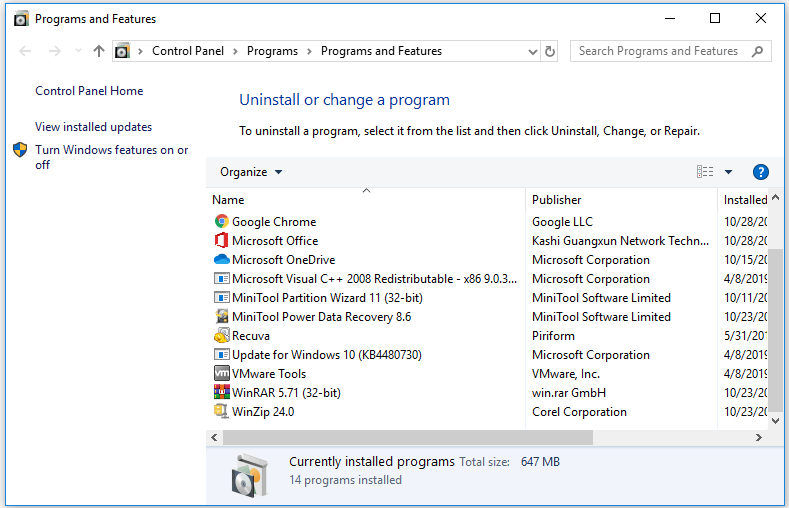 source: techloris.com
We have discovered cases were reinstalling solved the Geforce Experience Error Code 0x0003. Try this one as well, who knows, maybe this works for you as well.
Press Windows + R to open the Run Dialogue box.

Then type appwiz.cpl and hit Enter.

This will open the Programs and Features list, where all the installed programs are shown.

Now, right-click and uninstall every Nvidia component listwise (in the order it is listed).

After making sure every app related to Geforce is uninstalled, restart the PC.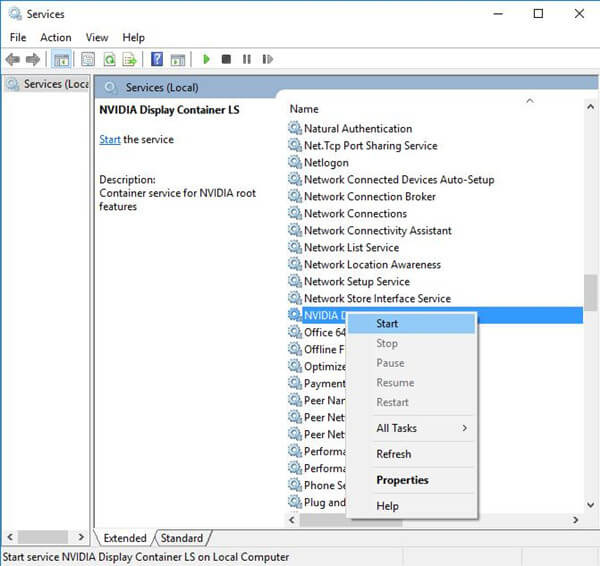 source: pcerror-fix.com
Your next step is to download the Geforce Experience from NVIDIA's website. Make sure you download the update version. If the one you had was update, then update the Windows version. (In short, both should have update versions install.)
Then Install the Geforce Experience; it will automatically install the remaining or missing drivers. As soon as the installation is complete, restart the computer.
This will definitely solve the error and will allow you to do gaming and other tasks smoothly. 
There are 2 out of 10 cases, where Nvidia flashes the error even after updating the drivers. If that's the scenario, definitely there's a problem in Network Adapter. Follow the next step to solve that as well.
Also Read: Nvidia Control Panel Access Denied Issue: Solve It Today
Method 4: Fix the Network Adapter Problem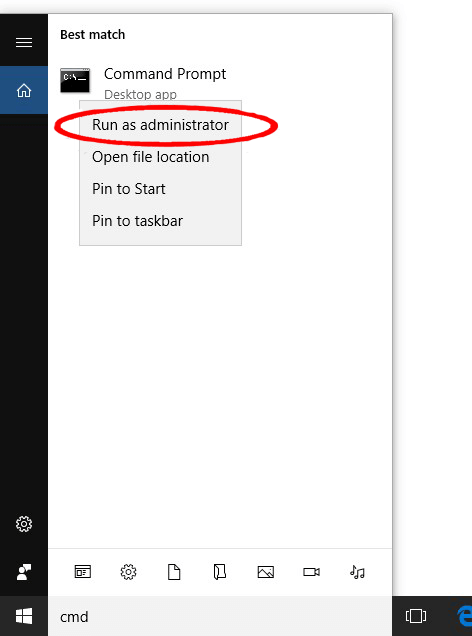 source: pcerror-fix.com
The method we are going to pen down here will work on Windows 7, Windows 8, and Windows 10.
Open Run dialogue box (pressing Windows + R).

Next, write

cmd

in the box and press Ctrl + Shift + Enter.

This will open an elevate command prompt. In there, type the command > "

netsh winsock reset

" and press Enter.

Once the command is process entirely, restart your computer.

source: pcerror-fix.com
Enjoy Ultimate Gaming Experience Without 0x0003 Error: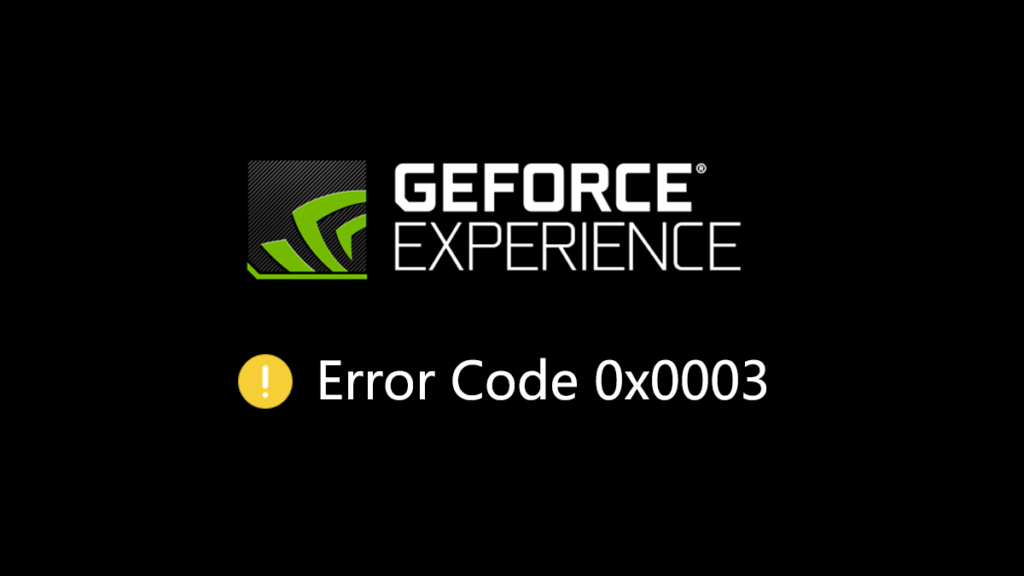 source: techscsi.com
Sometimes blessing in disguise can become a curse (but for moments only). During that time, you should think of the solution instead of sulking. So here in this article, you read about the reasons causing Nvidia Geforce Experience to crash down. Along with that, we also provide you with solutions that will make your gaming experience normal and hindrance-free.
You can always check the NVIDIA's website for further information on updates. For more technical error solving articles, visit Technographx.