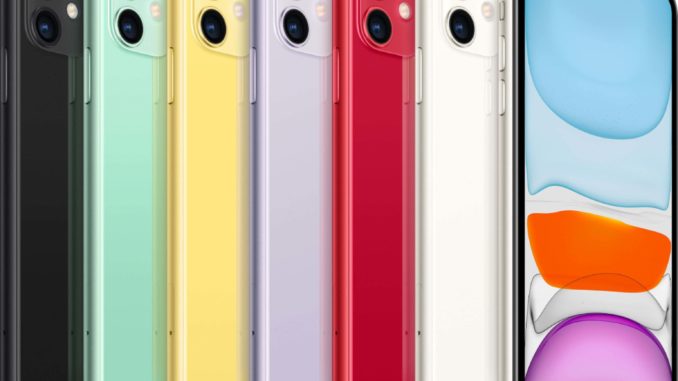 Are you thinking of getting an iPhone 11? Checked it's all specification? What about the camera review? Did you check the iPhone 11 dxomark score? 
Usually, when someone purchases a phone, what they look at first while checking out? The phone's structure and second comes the camera. Especially while buying an expensive phone, like the iPhone, you need to check everything in detail. Before buying any phone, check the DxOMark score for the phone's camera. It is the most trusted and reliable company surveying the quality of cameras.
The camera is something that captures moments and helps you to keep them with you forever! DSLRs and SLRs are too heavy and space-taking to carry, while smartphones are the easiest way to carry a thing that can be utilized for both taking pictures and communication. 
What this France based company DxOMark do? It is an independent website that reviews cameras, lenses, and smartphones and gives the score for it. As we said, it is the most trusted company of the cam-quality survey, and smartphones that are on the top in the list are to be purchased with eye closed for the best camera quality.
With the introduction of the dual and triple cameras, the demand for DSLR is getting low, as mobile phones are handy and easy to care for, plus they are multipurpose. But can you say that every phone justifies the camera quality? We don't think so! And this is where Dxomark comes to the scenario.
We are here to discuss the iPhone 11 camera review. It may disappoint you a little but also has a satisfactory answer. 
"The camera quality is better than iPhone XS Max and little close to iPhone 11 Pro Max."
What are its camera specifications? A 12-megapixel camera with another 12-megapixel ultra-wide lens. Pretty good, right?
What are the key categories that are considered while checking the quality of the lens in any smartphone? Exposure, color, autofocus, bokeh, and details. Both in photos and videos.
Also Read: Unveiling The Details Of iPhone 11 Pro and iPhone 11 Pro Max
Let's Talk About Photo Quality First:-
Source: dxomark.com
You can expect "perfect exposure with a fair dynamic wide range, pleasant color saturation, and shots with good detailing in almost every type of light."
But when we talk about zoomed and portrait photos, it dashes the hope. The lack of a telephoto camera is seen there. Without it, the zoom-in and portrait photo lacks clarity.
Overall as compared to the iPhone 11 Pro Max, the pictures are taken from 11 are nearly identical and much better than XS Max.
DrOMax's score on Photo Quality of iPhone 11:- 112
Moving on to The Video Quality:-
Video quality is not that bad. The point where it secures itself is an accurate exposure. It gives precise exposure in almost every condition. While testing HDR, video processing showed the perfect balance of highlights and shadows in bright or high-contrast scenes.
Even in strong bright-light conditions, it delivered exceptional texture preservation and was respectable for indoor lighting conditions.
The weakness of the iPhone 11 is its slight instability between exposure and white balance, which is seen when there is a transition between the lighting environment. But the point where it misses the most is the jello effect artifact while taking motion videos like while walking, and there is a presence of judder effect in the videos captured in bright light.

DrOMax's score on Video Quality of iPhone 11:- 101
Conclusion:-
So if you are looking for a phone with the best camera quality, then this may not be the option. But if your priority is to get super quality photos in a reasonably priced phone, the iPhone 11 is a better option than XS Max. However, if you want the best video quality, then this product isn't recommended.
Source: dxomark.com
DrOMax's average score on iPhone 11 camera review:- 109
Source: bbystatic.com
iPhone 11 misses out to the place in the top 10 positions with the lack of few scores. Even though it beats the Honor View 30 Pro, the Xiaomi Mi 9 or the Oppo Reno 10x Zoom and secures the 17th position. And one more thing, this you might have figured out. Still, iPhone 11 secures the highest rank than last year, XS Max.
For more updates on technology, stay connected to Technographx.