Smartphones are everywhere these days! With so many apps for Android phones, how do you choose which ones to download? We're going to share the top necessary Android Apps for daily life. From getting work done quickly to staying in touch with friends, these apps help me be more productive and have fun too. There's an app here for everyone according to their needs, So give some of these a try if you want to get more out of your Android phone.
1. WhatsApp – Secure, Private Messaging and Calling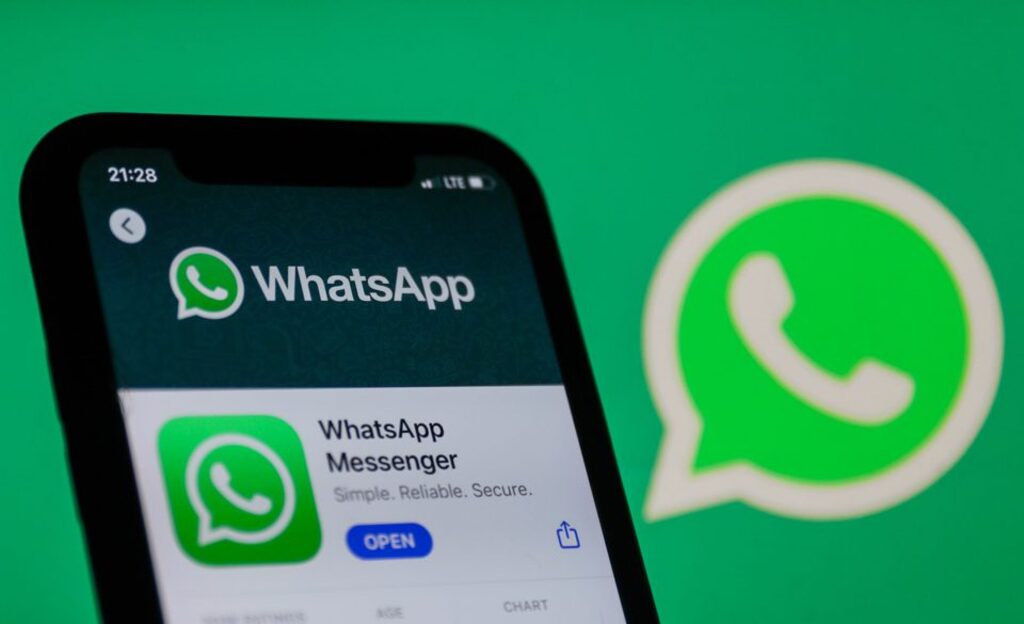 WhatsApp has become one of the most popular ways for people all over the world to stay in touch. It lets you easily message friends, family, coworkers, and more for free. You can send texts, pictures, videos – really anything! The app uses your phone's internet to send things, so you don't have to pay for SMS or phone calls. This makes communicating with people around the globe really simple and affordable.
Setting up WhatsApp is also simple – you just need your phone number. Then you can start individual chats or group ones with up to 256 people. The chats allow rich messages like voice notes, docs, your location and more on top of regular texts.
You can also control who sees what on your profile, like your photo or status. A really great part is that WhatsApp works on almost any phone – whether it's iPhone, amazing Android apps, or even your computer. This means you can message virtually anyone no matter what device they use. Overall it's become an incredibly useful tool for staying in touch with the important people in my life.
Pros
Free messaging
Avoid SMS fees
End-to-end encryption
Cross-platform use
Media sharing
Cons
Lacks features
Account tied to device
Needs phone number
Price: Free
2. Microsoft Outlook – Personal Email and Calendar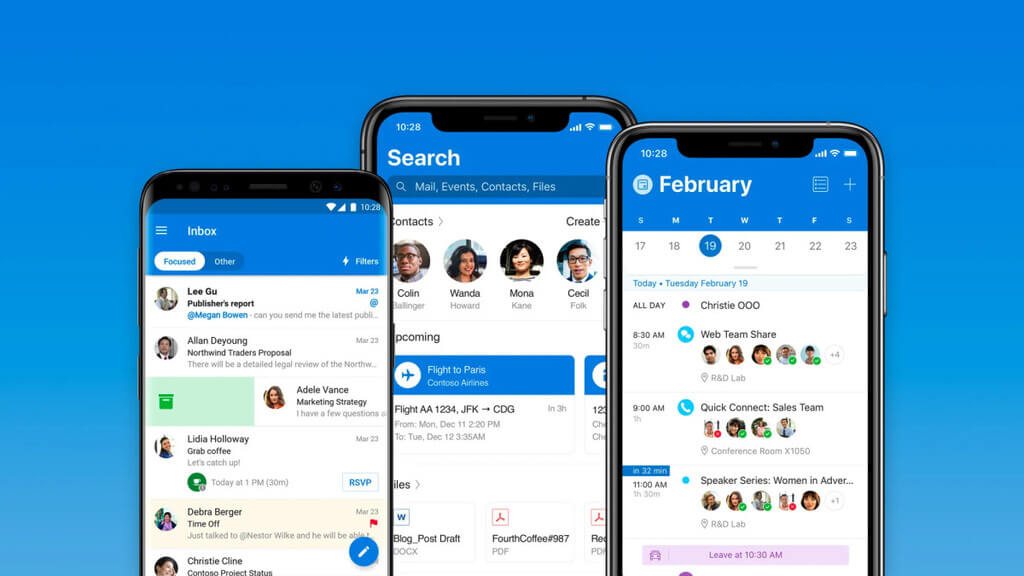 Microsoft Outlook is an integrated communication app that includes email, calendar, contacts, tasks, and note-taking all in one place. It supports connecting both work and personal Microsoft accounts as well as third-party email accounts like Gmail or Yahoo Mail, allowing you to manage multiple accounts, calendars, and contacts from a unified inbox interface. Emails, events, files and more can be seamlessly synced across your mobile device and desktop for convenient access to your important information wherever you are.
Outlook provides customizable swipe gestures, a robust organization with folders and categories, and rich calendaring tools. You can sync calendars with others, schedule meetings and events, set reminders, invite participants, check availability, and manage multiple calendars for work, family, etc. Tasks and notes provide additional ways to stay on top of your responsibilities. As your account inboxes become cluttered, Outlook lets you sort, flag, archive, delete and customize notifications to keep your email under control.
Pros
Unified communication
Calendar integration
Customizable interface
Cross-device syncing
Add-ons and plugins
Cons
Steep learning curve
Contact management tricky
Encryption limitations
Potential bugs
Price: Free version available, or Microsoft 365 Personal subscription $69.99 per year.
3. LastPass – #1 Password Manager App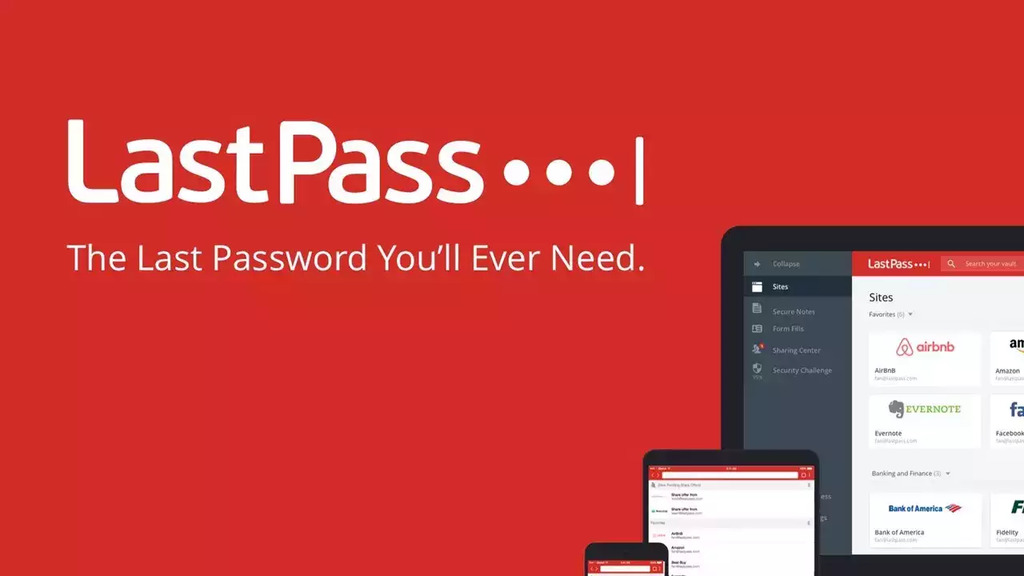 LastPass is one of the leading password managers available, providing a secure and convenient way to store, generate, and autofill strong passwords across all your online accounts and devices. With LastPass, you no longer have to struggle to remember dozens of unique and complex passwords; instead, LastPass will safely store them encrypted and generate new secure passwords for you when signing up for new accounts.
It works seamlessly across desktop and mobile, filling passwords automatically in browser and app login screens. Saving new passwords as you sign up for sites is a breeze – LastPass will prompt you to save new logins with a click. It also auto-syncs your password vault across all devices. With top-notch security features like automatic password generation, military-grade encryption, two-factor authentication, and a variety of password-strength testing tools, LastPass provides peace of mind that all your logins are safe and sound.
Pros
Auto password save
Credential autofill
Sync across devices
Password generator
Security tools
Cons
Master password vulnerability
Premium for full features
Potential encryption flaws
Price: Free version available, or $36 per year for LastPass Premium.
4. PayPal – Safe and Secure Payments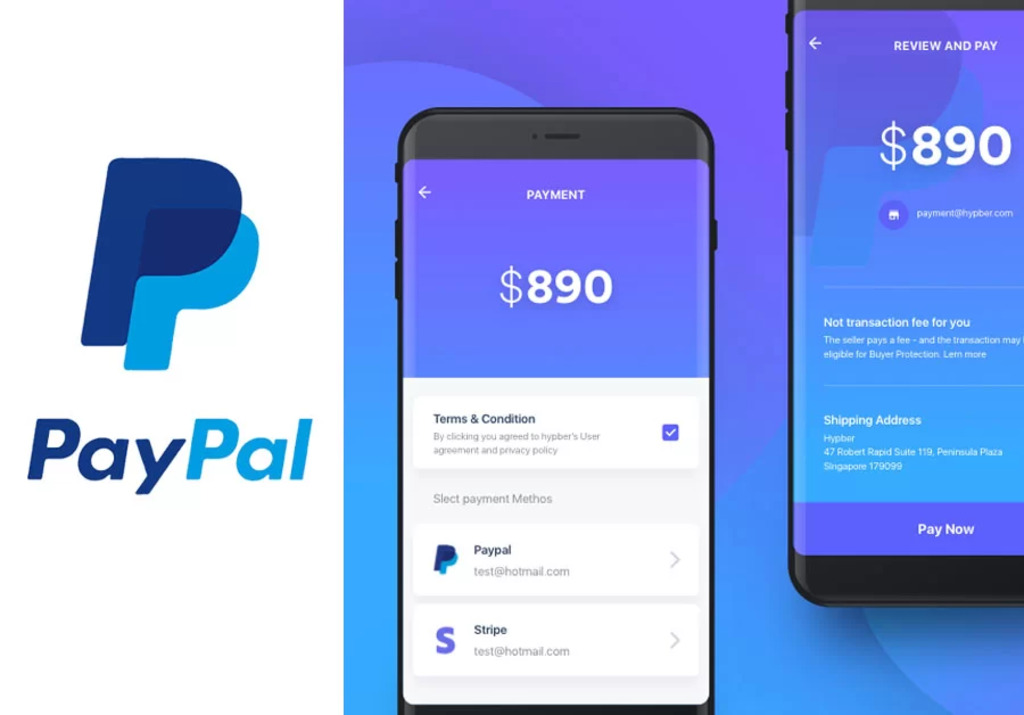 PayPal is a ubiquitous online payment system that allows users to securely send money, receive payments, and pay for goods and services through the Internet. With mobile apps for Android and iOS, PayPal makes peer-to-peer transfers, online purchases, donations, and more completely seamless from your smartphone or tablet.
Setting up an account takes just minutes, and PayPal lets you connect bank accounts, debit cards, credit cards, and even store balances to fund transfers and payments. You can send money to friends and family in seconds for free, split bills easily, tip content creators, donate to causes, or pay sellers on marketplaces like eBay. Users can also shop from thousands of PayPal-accepting sites and make quick in-app payments using their account.
PayPal facilitates payments between over 200 markets and 100 currencies worldwide, with purchase protection, 24/7 customer service, fraud monitoring, encrypted transactions, and other security measures ensuring a safe payment process.
Pros
Peer-to-peer payments
Purchase protection
Worldwide use
Mobile convenience
Link accounts
Cons
Limited compared to processors
Foreign transaction fees
Fraud risks
Complaints about support
Price: Free to send and receive money (fees may apply for cross-border payments)
5. Mint – Budget & Track Bills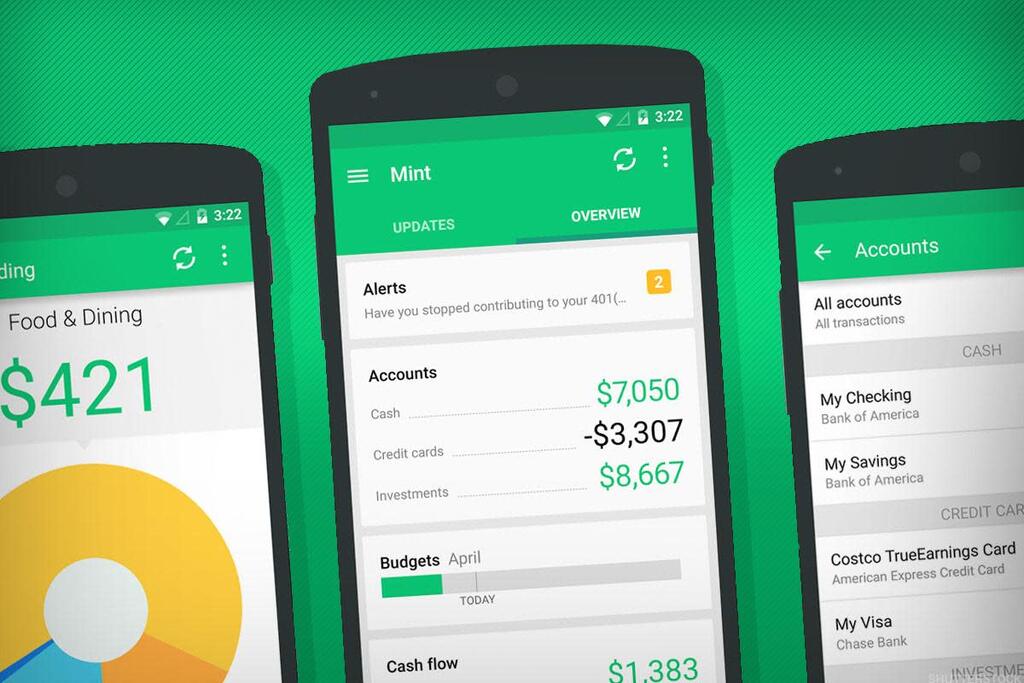 Mint is a versatile finance app that helps users effortlessly track spending, create budgets, manage bills, monitor financial goals, and optimize their money. It imports and analyzes your income, expenses, investments, credit cards, loans, and other financial accounts in one place to give you an all-encompassing look at your money situation. Mint syncs with your bank, loan, credit card, investment, and retirement accounts to auto-categorize your transactions and spending patterns.
You can set customizable budgets across different categories and get notifications when you're nearing your limit in dining, groceries, shopping, etc. It uses your spending history to make helpful recommendations for where you can save, like renegotiating bills or finding cheaper insurance options. Mint sends bill payment reminders, tracks your credit score, lets you review monthly statements, and can help you detect fraudulent charges or unused subscriptions from its detailed transaction oversight.
Pros
Automatic transaction tracking
Customizable budgeting
Bill management
Money saving insights
Intuitive interface
Cons
Bank data security issues
Investment tools lacking
Mobile app problems
Price: Free
6. Calm – Sleep, Meditate, Relax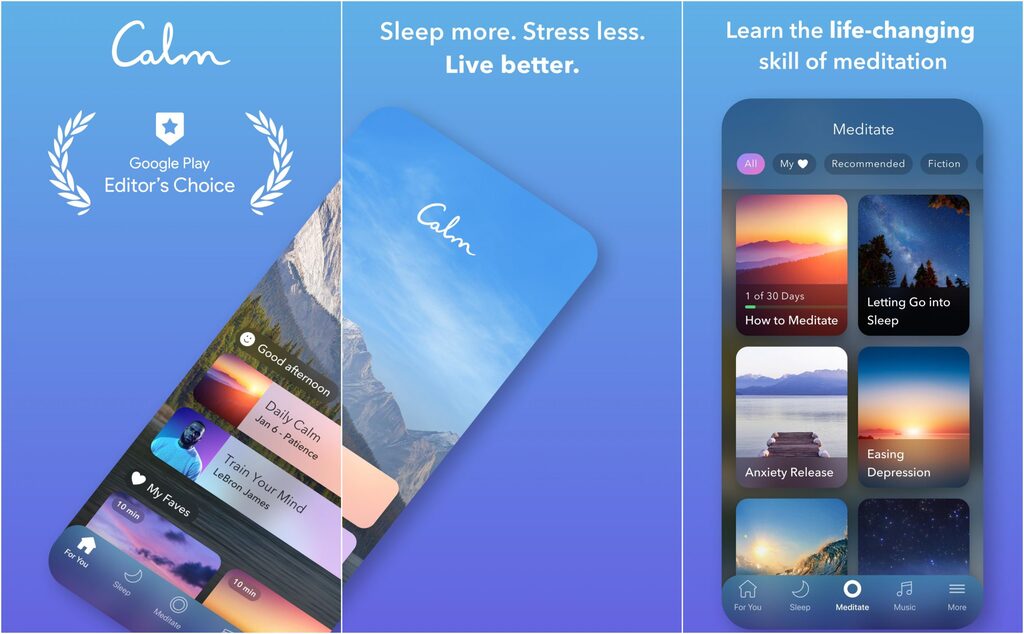 Calm is a popular mindfulness and meditation app that provides users with guided sessions, tranquil music, sleep stories, breathing programs, and other resources to reduce anxiety, manage stress, improve sleep, and feel happier. Calm has over 100 guided meditations led by world-renowned experts that range from 3-25 minutes on themes like managing anxiety, focusing, gratitude, self-esteem, relationships, and more.
Soothing background music and sounds accompany meditations to promote further relaxation. For improving rest, Calm has sleep stories designed to lull you into deep, restorative sleep as well as tranquil ambient music playlists and timers. Breathing exercises coach users through breathwork techniques while animated videos visualize the breaths. Calm also offers moving video lessons that teach beginner poses and stretches for mind-body balance.
Pros
Guided meditations
Sleep stories
Breathing exercises
Habit tracking
Yoga videos
Cons
Limited free version
Voices can be grating
Lots of talking
Price: Free limited version, or $69.99 per year for Calm Premium.
7. Audible – Audio Entertainment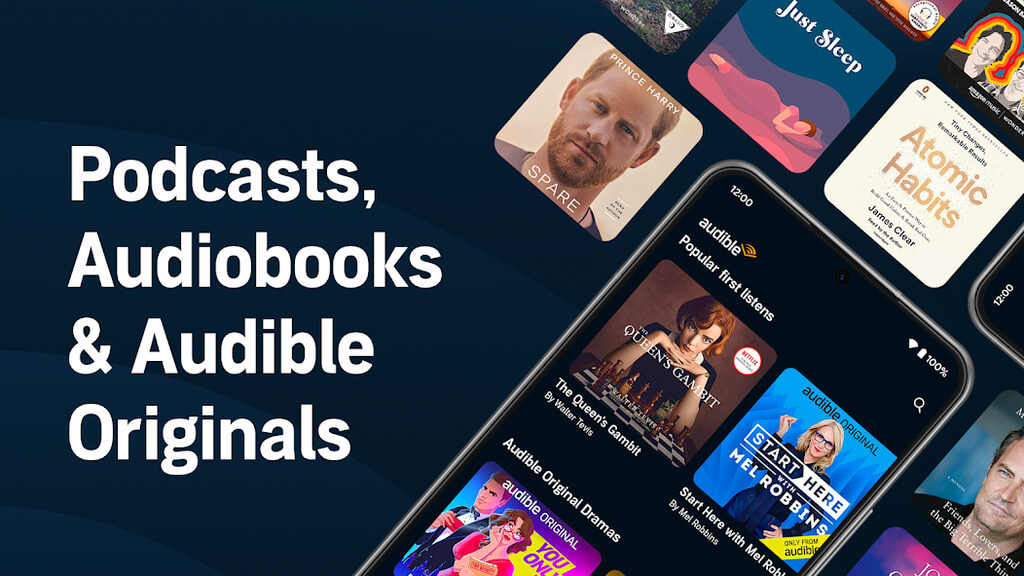 Audible by Amazon is the world's largest provider of audiobooks, along with original audio programming and podcasts. It offers an unparalleled selection of audiobook titles across genres and for all age groups to listen to on your Android device anytime, anywhere. Audible allows you to purchase single titles or subscribe for credits to get any audiobook in their vast library for a monthly fee.
In their app, you can control playback speed, set bookmarks, clip highlights, and skip 30-second increments to easily jump to sections. It automatically syncs your library and progresses across all your devices. Discover new titles through customized recommendations and best-seller lists. For productivity, listen to short audio summaries of popular nonfiction books via Audible Captions. With Originals, enjoy exclusive audiobooks and original podcasts included in your subscription.
Pros
Massive audiobook library
Offline Listening
Playback speed controls
Personalized suggestions
Original content included
Cons
Expensive subscriptions
Confusing navigation
Individual purchases costly
Price: $14.95 per month with the 30-day free trial.
8. TripIt – Travel Planner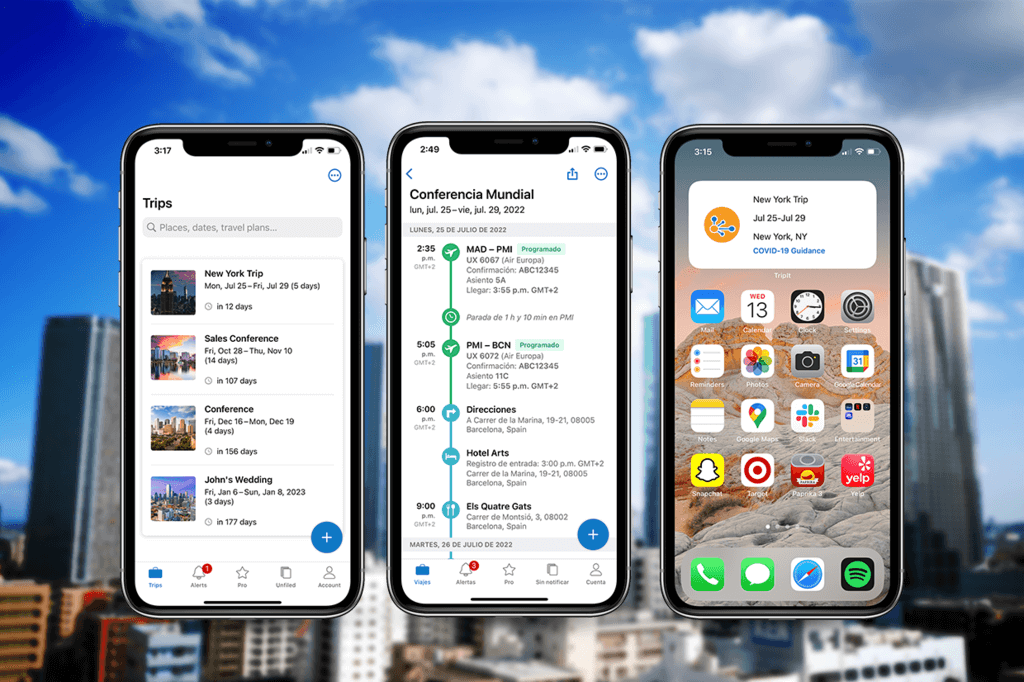 TripIt is a useful travel organizer app that serves as an easy one-stop itinerary planner for all your trips in a seamless mobile experience. All you need to do is forward confirmation emails from flights, hotels, car rentals, trains, etc. to [email protected] and TripIt will automatically create shareable itineraries displaying your travels in calendar form or list view. These are the most useful Android apps in daily life.
TripIt's features include interactive maps showing your hotels and flight routes, real-time flight alerts if times change, digital boarding passes accessible offline, point-to-point directions, real-time destination weather forecasts, recommended sights nearby, and the ability to share full trip plans with family or other travelers. TripIt makes traveling stress-free.
Pros
Auto-generate itineraries
Mobile travel companion
Digital boarding passes
Real-time alerts
Offline access
Cons
No price drop alerts
Can't edit plans
Privacy concerns
Price: Free version available, or TripIt Pro is $49 per year.
9. Calorie Counter by FatSecret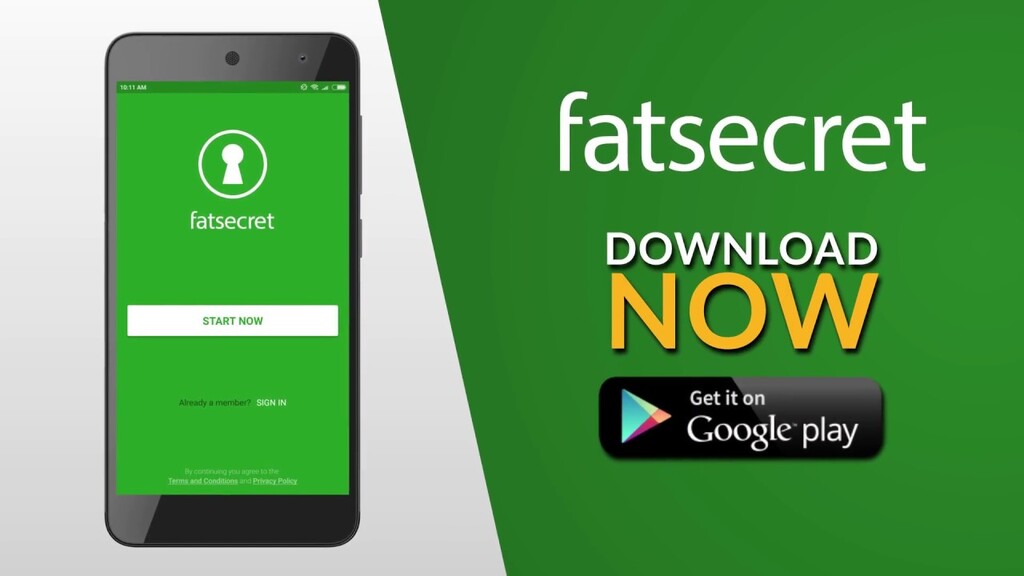 Calorie Counter by FatSecret is a popular health and fitness app for nutrition, weight loss, and calorie tracking. It features an extensive food database of over 5 million items making logging meals and daily calories a breeze. You can save your frequent foods for quick logging, scan barcodes on packaged items for automatic calorie data, and import recipe ingredients. Calorie Counter tracks calories, fat, protein, carbs, vitamins, and other nutrition information based on your logged food.
The app allows you to log over 350 different exercises like walking, weightlifting, yoga, cycling, and more and connect with third-party fitness trackers. You'll get useful stats on calories burned, customizable reports, progress graphs, and body measurement tracking. Stay motivated towards your fitness objectives by joining the Calorie Counter community and participate in challenges, groups, social feeds, and forums. Upgrading to premium unlocks extra features like customized diet plans and exercise programs.
Pros
Huge food database
Barcode scanning
Customized goals
Progress graphs
Social motivation
Cons
Manual logging tedious
Inaccurate data
Triggers unhealthy habits
Price: Free with ads and in-app purchases or $49.99/year for premium.
10. Venmo – Send and Receive Money Easily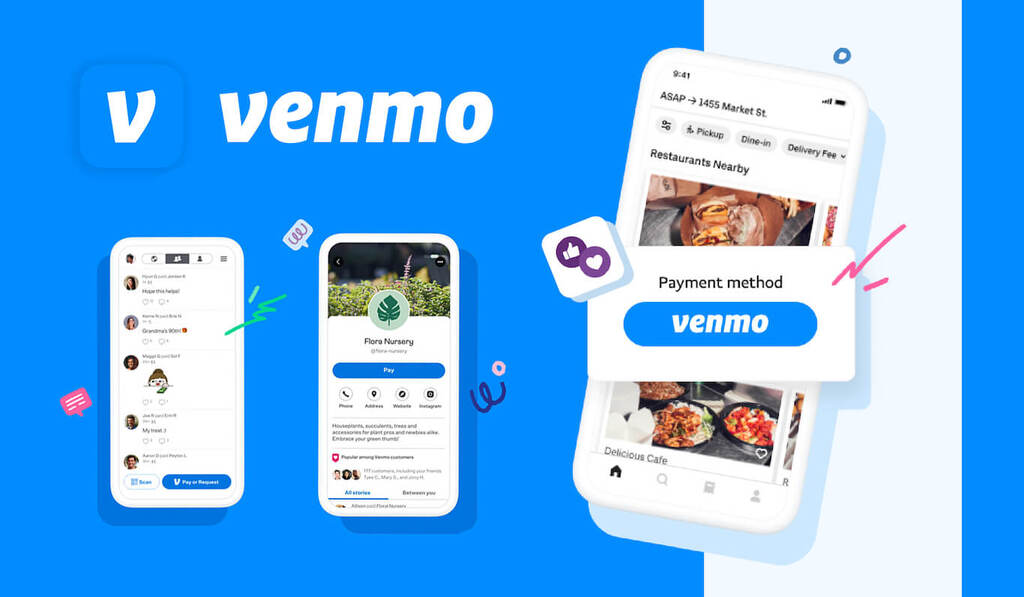 Venmo is a wildly popular peer-to-peer payment app owned by PayPal that allows you to quickly and seamlessly send and receive money between friends or split bills and expenses. It offers a social, fun experience for payments by allowing users to add emojis and notes describing what payments are for in their news feed. Payments between Venmo users are facilitated entirely within the mobile app itself with funds pulled from linked bank accounts or cards.
Venmo takes security seriously, using bank-grade encryption, passphrase protection, security code authentication, and push notifications to protect payments. It has a simple interface that makes paying or requesting money from contacts quick and painless. Users can easily split restaurant bills, pay rent to roommates, collect payments from clients, reimburse friends for purchases, and much more right from the app.
Pros
Fast friend payments
Fun feed
Bill splitting
Protection and security
Business profiles
Cons
Debit card fees
Lack buyer protection
Privacy issues
Scam potential
Price: Free to send and receive (fees apply for debit card instant transfers).
Conclusion:-
With an ever-expanding selection of apps available on the Google Play store, it can be overwhelming to decide which ones are really essential for your daily life. This list of the top 10 necessary Android apps covers the most useful ones for communication, productivity, organization, finance, health, travel, entertainment, and more.
From staying connected with WhatsApp to budgeting with Mint to meditating with Calm, these apps are sure to enhance your mobile experience. While individual needs vary, most Android users will find several apps here that become indispensable tools they wonder how they ever lived without. With so many free and low-cost options, it's worth giving them a download to streamline tasks and get the most out of your smartphone.
Explore Further:-