What is a better way to spend your idle time at home than binge-watching? It has led all media companies to launch streaming services so their audiences can watch all the series and movies they have to offer at their convenience. Live TV streaming can be confusing at first. It is a relatively new concept to be able to stream live TV. While streaming services have taken over the world, Live TV streaming is not far behind. Live TV streaming services have quietly gained traction for years.
People have been streaming Live TV over the internet for quite some time now, be it legally or illegally. This mainly allows the audience/viewer to watch the same regular channels on their portable devices, all while it is on-aired on the live TV simultaneously. In simple words, it is watching Live TV over Wi-Fi.
Many people assume that if they want to opt for Live TV streaming services, then they have to cut the cord. That is not necessarily the case. Since not all the channels may have launched their live streaming services, just so you might want to hold on to your array of Spectrum Channel lineup. And it's totally worth it!
Without any further ado, let's find out some of the best Live TV streaming services.
YouTube TV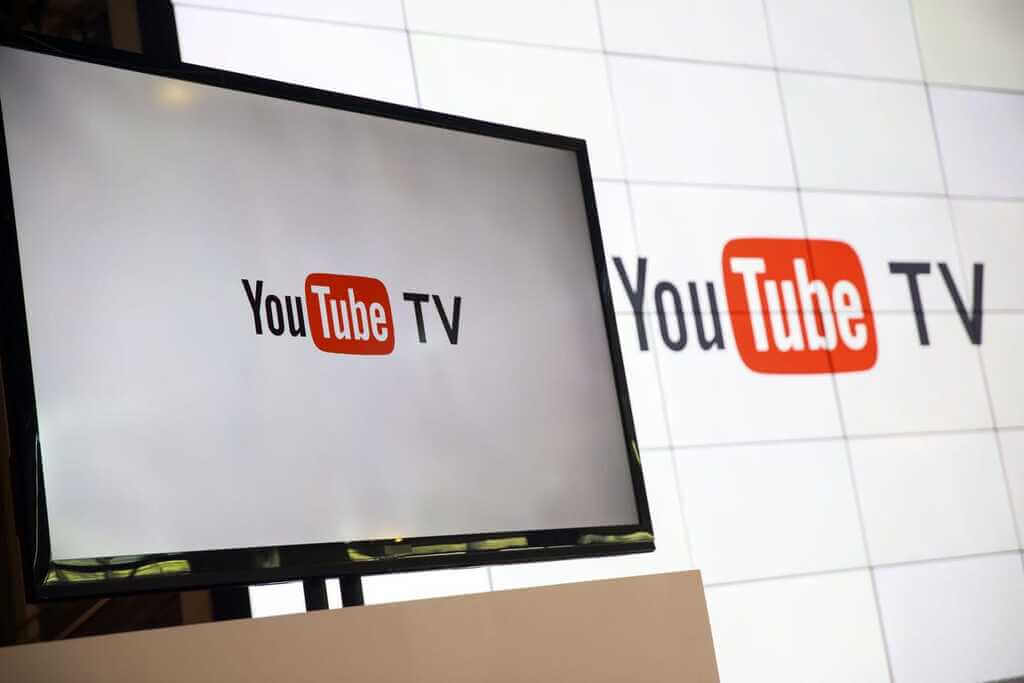 YouTube TV was launched back on February 28th, 2017. Today it has over 3 million subscribers. YouTube TV offers a collection of 85+ channels including sports, entertainment, and news; all in one package. From ABC to NBC, you have access to all. Finding a live streaming service that also offers your local news network, is like locating a needle in a haystack.
It has sports channelssuch as NBC Sports, MLB, NBA TV, etc. If we take a look at the entertainment-led channels, we can find AMC, Cartoon Network, TNT, The CW, National Geographic, Comedy Central, MTV, Paramount network.
How Much Does It Cost?
YouTube TV costs a whopping $64.99 per month. YouTube TV can easily be linked with your already existing Gmail account. It also has a praised easy-to-use interface, which is easy to pick if you are already familiar with YouTube.
Using the service's convenient Home Tab, you can resume your unfinished videos right from where you left off. You also have an option of scrolling down the choices Live area which has all the 'currently playing that you can choose from.
YouTube TV has easy-to-use and robust DVR features, also does supports three streams simultaneously, and also offers excellent options for add-ons. However, it does lack all Bally Sports and RSNs along with SportsNet. It also only offers very limited and basic parental control.
How Can You Stream YouTube TV?
YouTube TV can be easily streamed on mobile phones, computers, and smart TVs as well. Some other supported devices include Roku players and TVs, Xbox One, Apple TV, Amazon Fire TV Devices.
FuboTV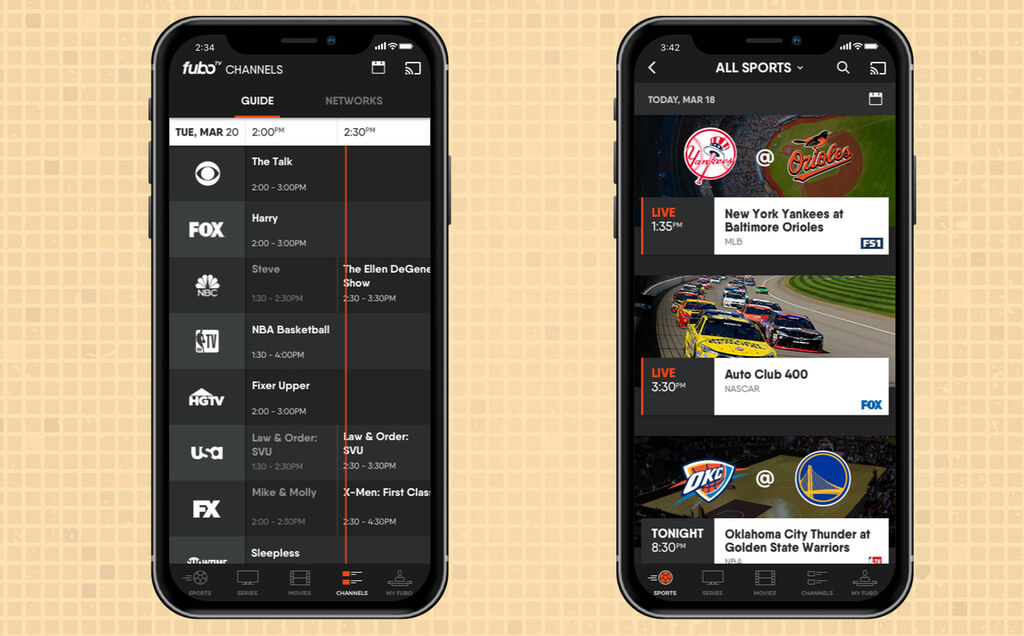 FuboTV began as a soccer-only streaming service on January 1st, 2015. Later on, in 2017 it transitioned into an all-sports service. It is the only live TV streaming service entirely focusing on sports with top teams and leagues.
If you are a sports fanatic, you must opt for this service. However, it is not only sports channels that it's offering, but you do have access to popular movies, shows, and news as well, targeting the whole household.
FuboTV does include over 100 channels, for instance, ESPN, NFL Network, NatGeo, FX, FXX, Disney Channel, TBS, TNT, CNN.
How Much Does FuboTV Cost?
FuboTV offers three plans; a Fubo Starter plan that costs $64.99 that offers 120 channels, a Pro plan for $69.99, and the FuboTV Elite plan that costs $79.99 offers 160 channels. It supports up to 1080p (depending on the channel). It offers a limited amount of events in 4k as well. FuboTV, just like YouTube TV allows three simultaneous streams.
If you are looking for more options, you can subscribe to Spanish programs at the price of $33 per month in their Latino Quarterly package. However, you will not able to find any Turner-owned channel, for instance, Cartoon Network, TNT, CNN, TBS, etc.
All in all, FuboTV has a large number of sports, entertainment, and news channels readily available for viewers. It also provides an easy-to-use DVR and has a dependable performance.
How Can You Stream FuboTV?
FuboTV is also easily accessible on mobile phones (iOS and Androids), browsers (Mac and PC), smart TVs such as Apple TV, Roku TV, Vizio SmartCast series.
Sling TV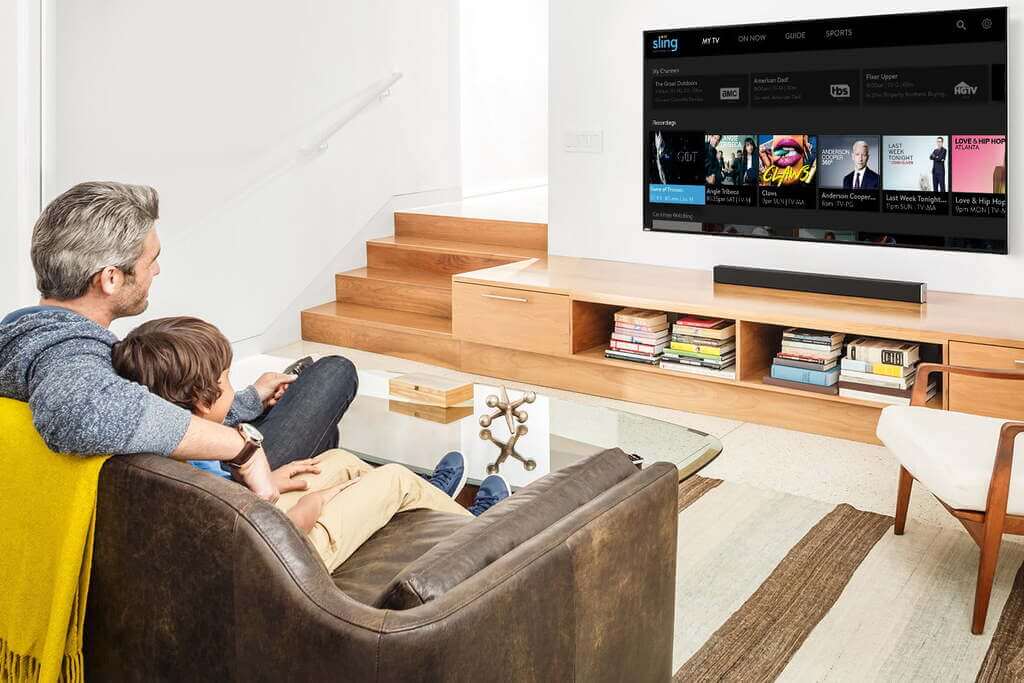 Sling TV has earned its spot in the list of the best live TV services in this year and very rightfully so. It is one of the most cost-efficient options available in the market and it offers access to a vast library of on-demand shows and an option to record the shows and programs to watch later. Sling TV offers all the viewers' favorites, such as CNN, BBC America, HGTV, TBS.
How Much Does Sling TV Cost?
Sling TV keeps costs down by skipping most local channels. It is considered the most economical live TV streaming service, but that entirely relies on the customer. Sling TV also offers three plans for the customers; Sling TV Blue and Sling TV Orange.
Both the plans cost $35, but the channels lineups slightly differ from each other. Blue/Orange Bundle costs $50 and is a combination of the channels provided in the aforementioned plans.
Sling TV is a low-cost cable TV replacement that allows users to view live channels on any Internet-connected device for $35 per month. However, some customers may discover that the channels included in the basic subscription do not meet their needs, forcing them to increase their monthly bills to get the customizations they desire.
How Can You Stream Sling TV?
Apple TV, Roku, Fire TV, iOS and Android devices, Xbox Series X|S, web browsers, and more may all be used to stream channels with Sling TV.
Conclusion
The Live TV streaming services are swiftly changing our live TV viewing experience. They provide several well-known live channels, as well as services like cloud DVRs and the option to watch on phones, tablets, and laptops in addition to televisions.
Explore further: