Discord was like a 'gift of god' to all the hardcore gamers when it was released in the year 2015. Today, more than 250 million active users on Discord exchange billions of messages through their 750+ verified servers.
Although Discord is a place mostly for the gaming community, you will find many like-minded people with different niches, including car enthusiasts, movie lovers, and everything in between.
So, if you are one of those hardcore gamers or a car guy, you will need a unique and cool Discord status along with a name to stand apart. If you already have a cool name in mind, but have no idea about the status, here is the ultimate guide that will help you create an exclusive Discord status ideas for your community.
People use statuses on Discord to share what they are up to, how they are feeling, or just anything. Here are the ways to craft your own Discord custom status ideas.
Have a look.
Add Emojis
Adding emojis to your Discord status is one way to add a personal touch to your ID. In fact, adding emojis is a great way to show your community what you feel, and it also helps in enhancing your message properly.
Here are some ways to add emojis to your Discord status:
Add an emoji after the end of your text.

Add an emoji before your text, or you can add emoji after every word.
Further, you can also keep adding emojis to create a distinctiveness. For instance, if you are a fan of Black Panther (Marvel character), you can include black heart, custom black panther emoji, and so on.
Add Kaomoji
Kaomoji is a Japanese word that translates to emoticon or face mark. Generally, kaomoji is a Japanese-style emoticon that represents a facial expression conveying an emotion using Japanese characters, Latin letters, and punctuation marks in combination.
While you can select from a range of cute kaomoji to make your Discord status ideas aesthetic, you can select happy faces, music, flowers, dancing, and many more things for your Discord status. Kaomoji is perfect for someone who wants to add a personal touch to the status and brighten up the whole community's day!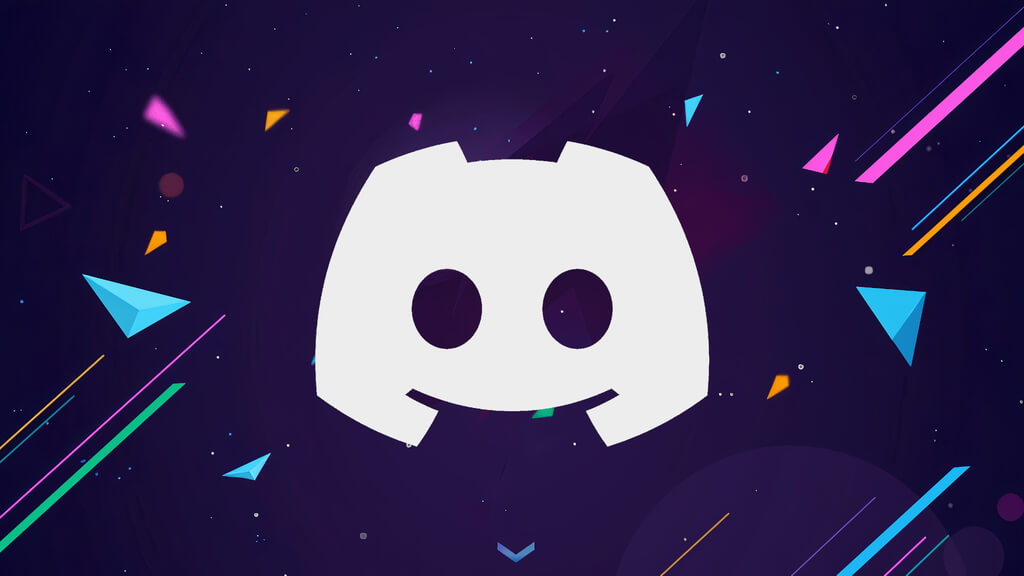 Source: cdn.mos.cms.futurecdn.net
Charming Discord Statuses
What if you could change the font style of the Discord statues to your preferences? Wouldn't it be fascinating? Now you can set your statuses to different fonts, including small text, gothic style text, double struck text, etc.
All you need is to search for 'text generator for Discord statuses' on Google and click on any link. This will take you to their website, where you just have to write the text and click on 'Generate', and it will show a different font style. Copy the style you liked and paste it as your Discord status.
If you want to add that magical touch to your Discord status, you can mix and match different fonts as the possibilities are endless.
Open Up Your Heart
What could be the best way to express your feelings or tell the world what you are up to rather than a Discord status. You can share whatever you want, what you have been doing in your day-to-day life. For example, you can share the views on the latest movie or web series you have watched, or you can share about something interesting that happened in your life recently.
In short, you can share or express your feelings and let the world know about them through your Discord statuses. As mentioned earlier, you can even add personalized emojis to make your status feel alive.
Use a Hashtag
Hashtag means "#," which is a symbol written in front of the word, and it acts as an indication that a piece of content is related to a specific topic. That being said, in status ideas for Discord, you can also use a hashtag that is trending on the internet, and you wish to highlight your Discord status.
If you play certain games or sports and wish to tell it to your community, you can add a trending hashtag related to that particular sport or game to your status.
Slay Your Favorite Theme
Did you know that you can even recreate your favorite aesthetics in the Discord status? For instance, if you love red aesthetics and want to impress your community. You can add some funky fonts and fire and summer emojis that indicate red aesthetics.
How about adding more devilish emojis such as a satan, warning, or danger signs along with some satanist quotes! All add it aesthetically and works great with the overall red aesthetics.
Moreover, you can also opt for:
Pink Aesthetic
A warm, beautiful baby pink aesthetic can be added to your Discord status through emojis like pink hearts, flowers, and many more. Pink is really a calm color that will cheer up your friends and bring positivity.
Galaxy Aesthetic
Galaxy is everyone's favorite aesthetic, which hundreds of people love. If you choose this aesthetic, try adding emojis of different planets followed by the Milky Way galaxy to recreate the cool solar system.
Green Aesthetic
In this aesthetic, you can include many things like the green earth, green surroundings, nature, green shapes, and all the green things that relate to this, along with a cute discord status ideas.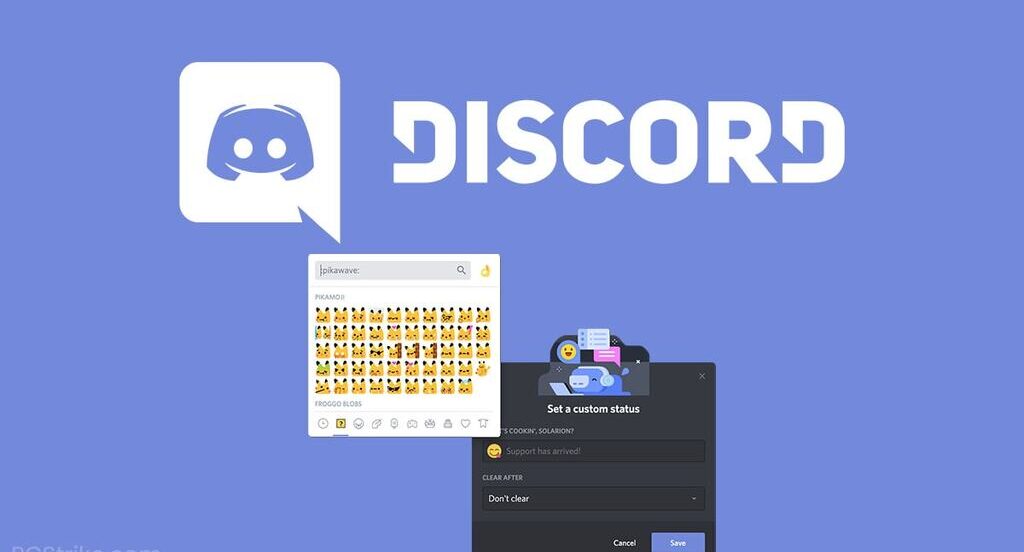 Source: pcstrike.com
Add Only a Specific Emoji
Do you know that you can use only a single emoji as a Discord status? I bet you didn't! When you have set only a specific emoji to the status, and when someone clicks on your avatar, the emoji also enlarges.
Try this and trust me, your emoji will look much larger than you thought! In order to do this, just select the emoji you like, set it as your Discord status, and see the magic.
However, you need to keep in mind that the emoji you choose should consist of symbolic meaning. That means the emoji you choose should have some significance.
If you can't find an emoji that matches your style or goes with your personality, you can search on Emojipedia, the emoji search engine.
Additionally, you are not restricted to the emojis provided by Discord; you can also add custom emojis and animations by downloading them from the emoji servers, a dedicated section of custom emotes.
Also Read: Discord Screen Share Audio issue: Causes and Ways to Fix It
Share a Memory
Another great Discord status ideas to stay different than ordinary is by sharing a memory from years or months ago. You can cherish the moment that happened with you and get attached to your lifetime. Including a personal memory will emotionally attach your friends and community to you.
Share a Song or Video
To look cool in front of the community, you can even include links to your favorite song or share the video you loved the most. Also, don't include too many links because if the people get tired, they might label you as spammers on certain servers.
Concluding
In order to hype up the Discord status game, you should shuffle everything. For instance, if you have included a link today, try adding a cute status tomorrow and a single emoji the day after, and so on.