In the vast array of games on Google Play, not all of them are worth your time, and it can be challenging to identify the ones that are. For your entertainment, we have compiled the Top 10 Android games that are readily available in the Google Play store. Some are free, and some might cost you a few wads, but when it comes to a great gaming experience, these will not fail to amuse you!
Here are the Top 10 android games of 2019.
PUBG MOBILE
Source: techtippr.com
It's quite amazing how quickly PUBG has become one of the most liked and played games on Android. With its delightful features like in-voice chatting, high definition visuals (with the choice of max-out and scale back), solo and multiplayer options, and the addition of zombie mode, PUBG has become a must-have in every avid gamer's life.
Already available on Xbox One and Windows for PC, it is free and easily accessible on androids and plays exceptionally well on more than 500 android devices!OPPO, Vivo, and Samsung Galaxy series support this game well with Android 5.1.1 Lollipop or 2GB RAM. PUBG runs quite smoothly on iPhones with I0S 9.0 and above. 
Also Read: Razer Core X Chroma Get this Amazing Graphics Card for your PC Today
Dragon Ball Legends
Source: toscadancewearfrance.com
This one's especially exciting for all the dragon ball series' fans! This game has made its comeback since the past few years and has been successful with android game players. In the game, you fight through a series of different levels and difficulties, besides collecting characters and abilities. This game is on portrait mode, which makes it quite easy to play while traveling too.
For now, there is no news for iPhone users on which IOS this game supports, but it is now available for Android users in the U.S.
Brawl Star
Source: ytimg.com
Since its launch in the Google Play Store, this game has quickly become amongst the favorites. Brawl Star, developed by Supercell, is a fast-paced arena brawler. It stands out from Clash of Clans and instead lets players build teams on MOBA game which sets it apart from other genres in the gaming world. The fact that it has multiple modes that change every couple of hours always gives you something new to play with whenever you log back into the game! Here are some of the many modes:
Heist:

teams must attack the opponent team's safe of gems while protecting their safety. 

Bounty:

stars are collected by killing the opponents. The more opponents you kill while not dying, the more stars you receive 

Gem Grab:

teams have to collect gems which lie in the center of the map. The first team to collect 10 or more gems and hold them for 15 seconds, wins.

Robo Rumble:

a time-based mode where teams of 3 take on waves after waves of robots with very high points and extreme damage.
This game is easily available for both IOS and Android Users, but requires Android 4.3 and up.
Fortnite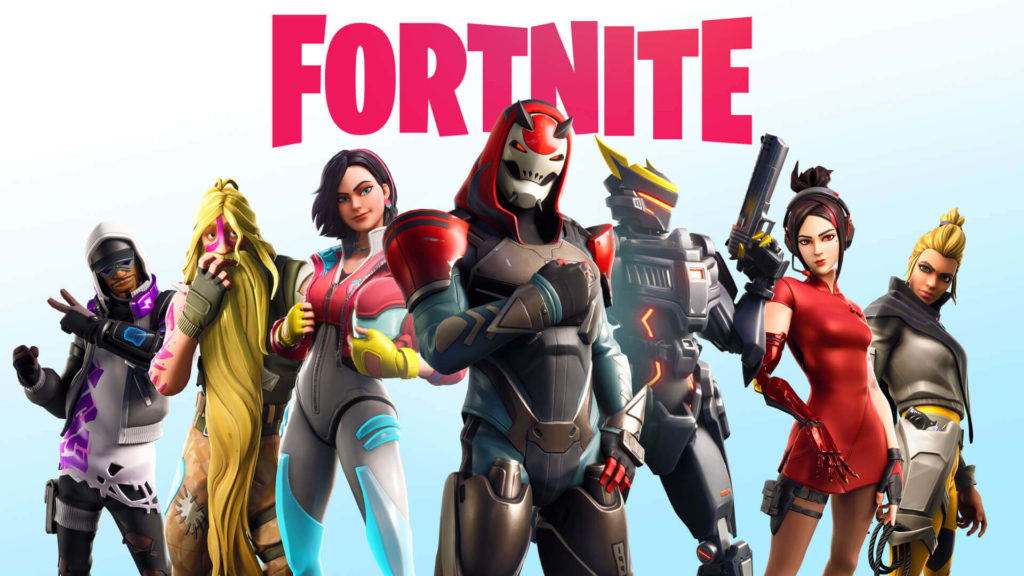 Source: unrealengine.com
Nowadays, anyone you meet has heard about or played Fortnite, because it truly is one of the best and most played battle royale style games. In this game, you must make immense building structures to compete with the best. It is available on the Epic Games website instead of Google Play but their Leather jackets are available only at Halloween Jacket.
For Android users, here is the list of devices that support Fortnite
Samsung Galaxy: S7 / S7 Edge, S8 / S8+, S9 / S9+, Note 8, Note 9, Tab S3, Tab S4 
Google: Pixel / XL, Pixel 2 / XL
Asus: ROG, Zenfone 4 Pro, 5Z, V
Essential: PH-1
Huawei: Honor 10, Honor Play, Mate 10 / Pro, Mate RS, Nova 3, P20 / Pro, V10
LG: G5, G6, G7 ThinQ, V20, V30 / V30+
Nokia: 8
OnePlus: 5 / 5T, 6
Razer: Phone / Phone 2
Xiaomi: Blackshark, Mi 5 / 5S / 5S Plus, 6 / 6 Plus, Mi 8 / 8 Explorer / 8SE, Mi Mix, Mi Mix 2, Mi Mix 2S, Mi Note 2
ZTE: Axon 7 / 7s, Axon M, Nubia / Z17 / Z17s, Nubia Z11
HTC: 10, U Ultra, U11 / U11+, U12+
Lenovo: Moto Z / Z Droid, Moto Z2 Force
Sony: Xperia XZ / Premium, XZs, XZ1 / Compact, XZ2 / Premium / Compact, XZ3
Into the Dead 2
Source: thenewodyssey.ga
The first Into the Dead game was pure zombie-killing madness; its sequel is even better! You battle through a massive, gruesome zombie apocalypse to save yourself and your family. Along the way, you will pick up deadly weapons and do anything you can to kill the zombies.
It is compatible with Android 9.0 and for IOS users as well.
The Elder Scrolls: Blades
Source: skillzone.cz
A great game for Android users, which will be available on smartphones too as Blades. It is free to play and follows the story of The Blades, the top agents of an empire who were forced into exile. This game is a must-have for any Skyrim fan and is developed beautifully.
This game is highly compatible with most androids and IOS, including Samsung Galaxy and Google Pixel series, HTC, Asus Zenfone, and LGE.
Broken Age 
Source: ytimg.com
A game with stunning graphics and a gripping storyline, Broken Age is hand animated and offers a massive variety of puzzles for you to keep your score. It also includes a grand casting, including voiceovers by Elijah Wood, Jack Black, and MasasaMoyo. The game is available for $20 on Google Play.
Broken Age mobile device requirements are as follows.
iOS
Android
NOT SUPPORTED: Mali, PowerVR, and Intel GPUs.

REQUIRED: Android 4.1 or late
Real Racing 3
Source: contentapi.ea.com
Countless events to enter, loads of customization options, and an impressive variety of line-up tracks to choose from, this game is one of the chief car racing games. Get your racing suits ready and download this game from Amazon or Google Play, now!
This game is compatible with devices such as ACER, Apple, DOMO, DELL, Asus, HTC, and Fly.
Sonic the Hedgehog 4 Episode 2
Source: ytimg.com
A true classic brought to you by Sega with the Sega Forever Collection. The original Sonic the Hedgehog was released for Android a while ago, but the newest saga is Sonic the Hedgehog 4 Episode 2. In this game, you'll have to defeat the evil Dr. Eggman-who has teamed up with Metal Sonic.
The game is available for IOS, PC, box 360, PlayStation 3, Android, and Ouya users. 
The Eyes of Ara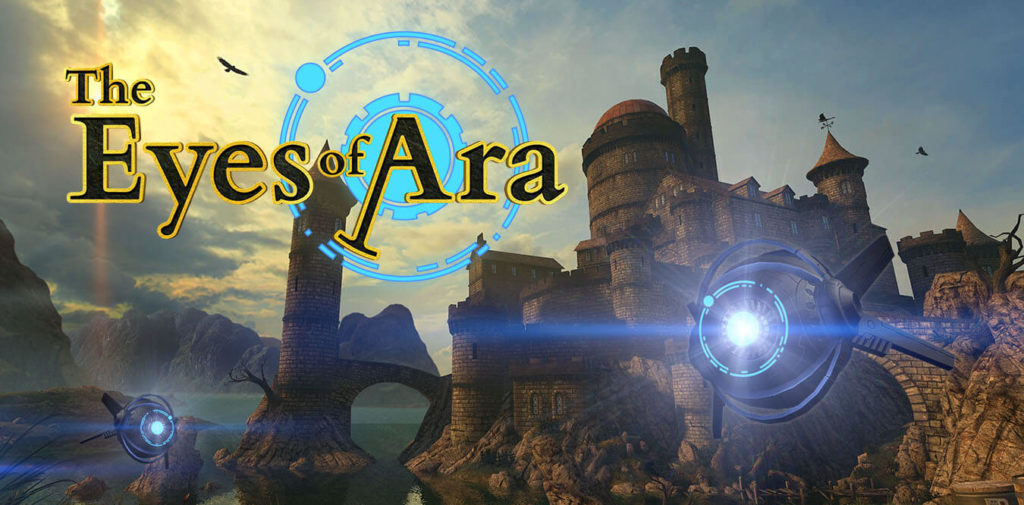 Source: itch.zon
This game is extraordinary for the puzzle-game fanatics! If you're one, you must already know games like Myst and The Room. The Eyes of Ara is a mixture of these in which you solve puzzles, explore a marvelous world, and unlock different rooms. The game is now available for mobile users for $5.
The Eyes of Ara will run on any device with the chipset of A7 or later in IOS, iPod touch, iPad Mini 2 and iPad Air or newer, Android 9.0 and Windows 7.
Android games have come a long way and are now a source for competition and communication between players. Whether you are a fresh android user or are looking to spice up your library with fun, engaging, and campy games, these are some great options for you. From thrilling zombie attacks to building your strategy and puzzles, these games are a surefire way to pass your time.