A payday loan is regarded as the fastest way of getting money and going broke at once. According to thebalance, payday loans are known to offer a fast fix but they cannot be a permanent solution that takes care of your money woes. They offer exorbitantly high-interest rates and you could easily get trapped in the vicious debt cycle. If you are compelled to look for a payday loan, you must seriously assess and evaluate your present financial situation and identify effective ways of changing precisely how you are budgeting and planning your finances so that you could free up some additional money. 
We know that technology is rapidly revolutionizing how we live and the way we deal with our finances. Today, there are certain amazing alternatives to acquiring fast cash and it is just a few clicks away. These are some effective and Smart Apps for Lending Money and are regarded as some of the best alternatives to payday loans.
PayActiv
Source: ytimg.com
Along with enjoying the advantage of having easy access to your earned wages even before payday, you could fully utilize the free financial counseling. This cutting-edge app has an amazing platform that has been designed in such a way that it is much more appropriate alternative as compared to a payday loan. Playacted is extremely helpful as it also allows consumers to pay their outstanding bills and even acquire prescription discounts. PayActiv also boasts of a debit card that is attached to your account so that you are successful in accessing your money easily and quickly that too with fraud protection. The overall expenses involved in using the app would be subsidized by your employers; however, employees may be required to pay generally a flat fee up to $5 for having early access to their money.                   
Earnin
Source: melmagazine.com
Earnin offers wage advances. The underlying idea of the app called Earnin is simply that your pay/salary must be accessible to you whenever you have done the job. In this context, you provide Earnin relevant information associated with exactly where you are currently working. You are required to get your bank account connected to Earnin. While at work Earnin would be constantly monitoring your hours and you could cash out whenever you have to.
When you receive your actual paycheck you would find that Earnin has already deducted the money you have already withdrawn from the paycheck. The most enticing feature of Earnin is that it comes free of cost. There is no interest or fees. However, if you are not so tech-savvy, you may browse reputed sites such as libertylending for seeking lending solutions that cater to your unique requirements.
DailyPay
Source: weareclearhead.com
Instead of marketing to customers, DailyPay initiates by marketing chiefly to the employers. However, the app is almost similar to Earnin. Here employees would be building balance with every hour they dedicate to work. You have, therefore, the choice to tap into the accumulated balance even before payday, in the event you need immediate cash. DailyPay would be putting the money straightaway into the bank but then on payday, you would find that the amount that has already been cashed out is withdrawn from your paycheck. We understand that DailyPay would be charging a fee for transferring cash to your bank account from your specific hours-worked balance. Here are Paperless Payday Loans for you.                             
Rainy Day Lending
Rainy Day would not be offering wage advances. This app would allow you to quickly identify a personal loan. All credit types would be accepted. Moreover, you could have the money directly deposited into your bank account the very next working day. In this context, you must know that The APRs would be varying as per the loan you seem to be matched up with. However, you could still benefit from Rainy Day Lending if you take into account the overdraft charges, insufficient fund fees, and even payday loan rates of interest.
LoanSolo
Source: topbestalternatives.com
LoanSolo is almost similar to your Rainy Day lending app. LoanSolo is effective in connecting you to lenders who are willing to interact and transact with you. You could get quick money in your bank account with the help of this app without any expenses incurred or without any issues or hassle.
LoanSolo would be offering as much as $1,000 in terms of payday cash advances and a maximum of $3,000 in terms of personal loans. In this connection, you must understand that the APRs would be variable depending primarily on your specific credit factors and even on the lender.
PockBox
Source: cutestat.com
PockBox is an effective online app which would be connecting you to different short-term lenders who would be offering as much as $2,500 in terms of fast cash. You simply require to properly fill out the given forms and within just a few minutes you would be matched with a suitable lender who is ready and willing to transfer cash directly into your bank account within the very next working day. Once again, you would find that this app just like its other contemporaries would be offering variable APRs as per the specific lender and your precise credit scenario. However, despite all this, you would still be paying much less as compared to payday loans.
MoneyLion
Source: loansradar.com
If you are searching a great opportunity for getting fast cash and a fantastic alternative to conventional and regular banking, MoneyLion is a path-breaking and innovative app that is based on membership banking relationship which allows you easy access to certain financial services such as a bank but fortunately, without any of those hassles or issues.
MoneyLion would be offering cash-back rewards, managed to invest, no-fee checking services, and a lot more. You could have access to a "Credit Builder loan'' with APR at 5.99%. It is a boon for people with poor credit as you could get a quick $500. MoneyLion would also, be offering Instacash as much as $250 well in advance of the payday. You may apply for a Plus account that would cost you just $29 every month. However, you could be getting a dollar added directly to your precise investment account every day while logging into the app. 
Conclusion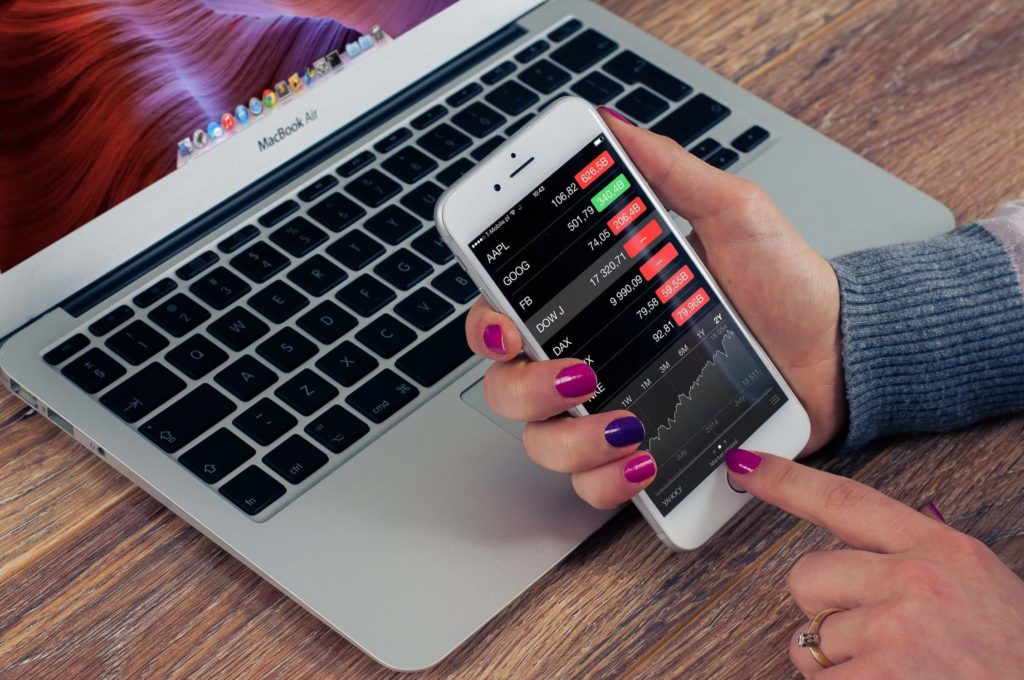 Source: miro.medium.com
Thanks to the advancement in technology, you now have access to a plethora of lending apps and tools that help you in getting fast money whenever you are in an unanticipated financial crisis.