Google has introduced a brand new AdSense Ad Format named Side Rail Ads. Side Rail Ads are the ones that stick to the sides of the web pages wherein the user viewing the page is on a widescreen device, such as a desktop computer.
Google has issued a statement that states those who have already tuned on anchor ads will be able to glance at the side rails automatically on their sites after December 13, 2022.
What Does This Mean for You?
A rapid increase in your auto ads revenue.
The change will apply to all sites with Anchor Ads in your AdSense Account.
You can turn this option off if you don't wish to glance at in-page ads.
Also Read: How to Enable Google Docs Dark Mode on Desktop and Mobile?
If in case to turn them off, one can turn off the Side Rail Ads by going to Auto Ads Setting within the AdSense Console: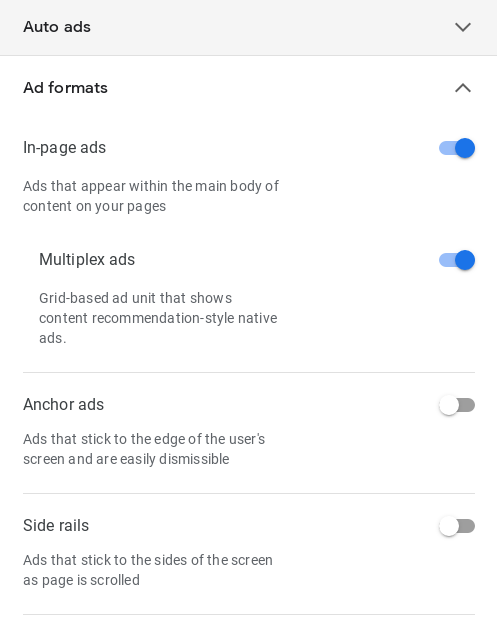 Source: googleapis.com