Good news for PUBG lovers, PUBG Lite Beta service has finally launched in India. Earlier, the system specification required for playing the game was high but now with the release of this Beta service, players will no longer require to have high system specification for playing the game as it is meant for low-end PC gaming.
This Low-End PC Gaming was made available in countries like Taiwan, Brazil, Hongkong, and Bangladesh. PUBG lovers of India, Afghanistan, Nepal, Bhutan, Maldives, Pakistan, and Sri Lanka will be able to access the Lite services from 4th July. Facebook page of PUBG Lite India is the place where the official announcement of the release date was made.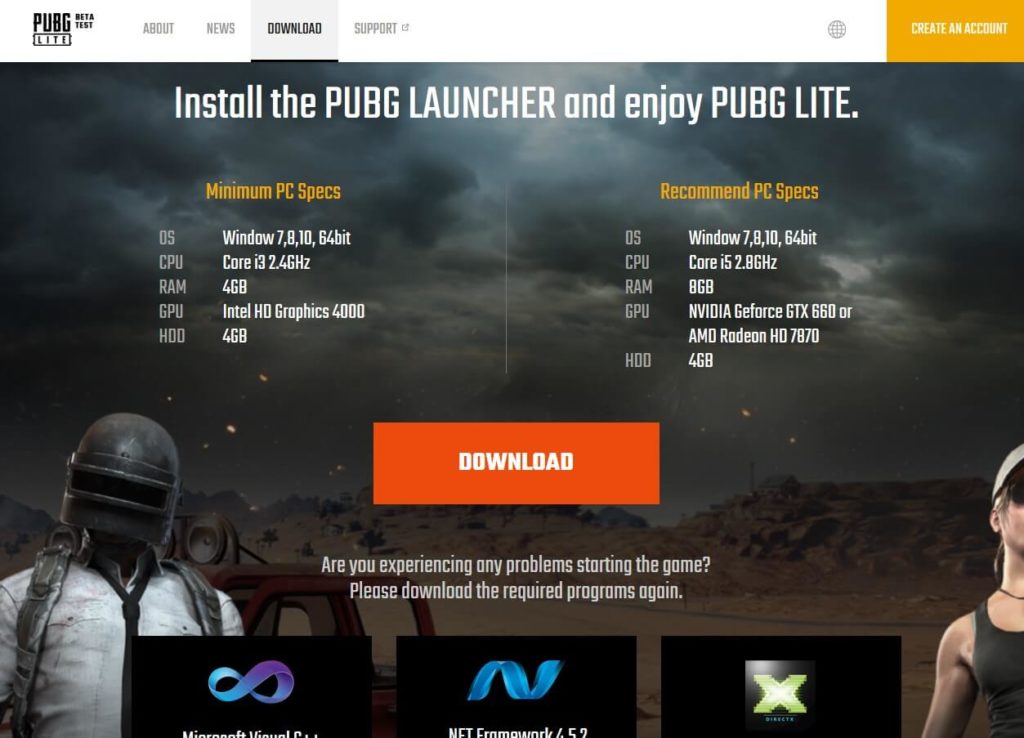 Source: infoleria.com
The VP and Head of PUBG Lite at PUBG Corporation, Mr. Brady Choi said in an interview that they are very pleased to bring out PUBG Lite to users all over the world. Razer Core X Chroma is the best graphics card for gamers. He added that South Asia is a very important area of focus for them as a lot of passionate players of PUBG are there over here. He said that they will continue to provide a fun and stable service to the players as they continue expanding to new territories. 
Also Read: 3 Simple Solutions for PUBG failed to Initialize Steam Error
Source: newstracklive.com
The pre-registration for the PUBG Lite PC Beta already started on June 20 and it continued till 3rd July.
Now, let's have a look at the Minimum System Requirements Required to Play the game. This new Lite version can run on lower-end hardware so let us check it out. 
Minimum System Requirements
– CPU: Core i3 @2.4Ghz
– RAM: 4GB
– GPU: Intel HD 4000
– HDD: 4GB
– OS: Windows 7,8,10 64Bit
Now, have a look at the recommended system requirements.  
Source: igyaan.in
Recommended System Requirements
– CPU: Core i5 @2.8Ghz
– RAM: 8GB
– GPU: Nvidia GTX 660 or AMD Radeon HD 7870
– HDD: 4GB
– OS: Windows 7,8,10 64Bit
Source: ign.com
So, there was a brief overview of the PUBG Lite Beta for PC. Download and install this game today on your pc for playing it. For more such amazing information, stay tuned to Technographx!