Today, there are several different games available for both the mobile and desktop platforms and the game lovers to play them all. Game enthusiasts love to play both the team-based games and solo games too. No matter how the day is, playing these amazing games makes their day wonderful. 
One such cool game is the Marvel Ultimate Alliance 3: The Black Order. Today, in this article brought to you by Technographx, we will have a detailed insight into this game. Let us continue reading and see what this game provides to us. 
Introduction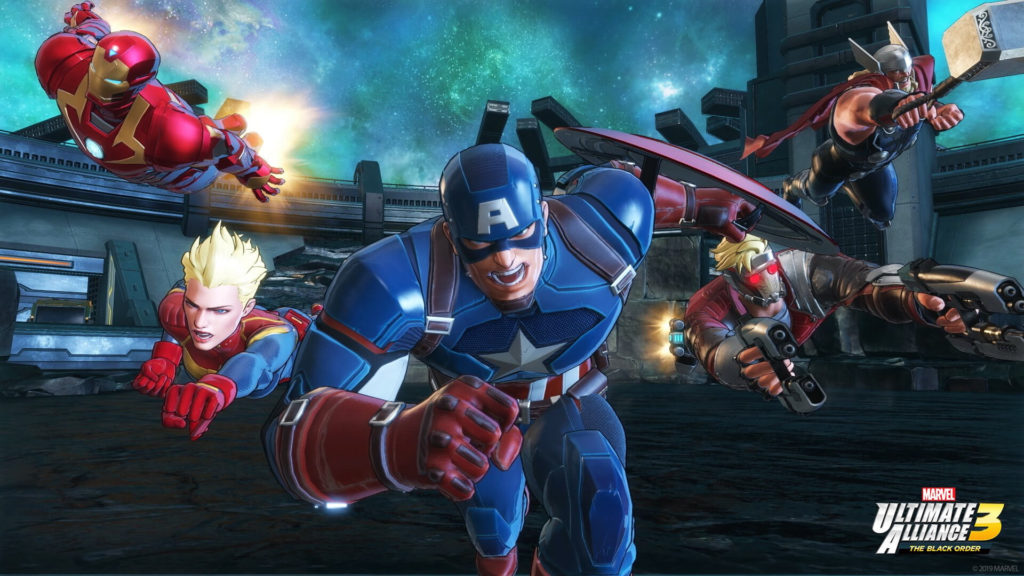 Source: dualshockers.com
Marvel Ultimate Alliance 3 is an Upcoming Video Game. The game is developed by Koei Tecmo's Team Ninja. Nintendo has published this game for Nintendo Switch. 
This new game is the third installment in this series after the 2006 and 2009 game versions. Marvel: Ultimate Alliance was launched in 2006 and Marvel: Ultimate Alliance 2 was launched in 2009. 
At the Game Awards 2018, the game was first revealed. It will release on July 19, 2019. 
Also Read: Top 10 Android Games of 2019
Plot
Source: digitaltrends.com
The plot of this game has no connection with the previous two games. It is originally written for this game only. It has taken inspiration from the recently released movies of Marvel such as Avengers: Infinity War and Avengers: Endgame.
Story
Source: srcdn.com
Now, talking about the story of this game, there is an attempt made to collect the six Infinity stones by the Mad Titan Thanos and his generals, the titular Black Order.  There are various villains in the game as well which includes: the Sinister Six, HYDRA, Ultron, the Brotherhood of Mutants, and the Sentinel. All these villains are also after the stones. 
Characters
Source: gamepur.com
Now, let us have a look at the characters that are included in this fantastic game. The playable characters in the game are included from the comics, the Marvel Cinematic Universe, and more. The majority of the characters are from the Guardians of the Galaxy, the Defenders, Avengers, Marvel Knights, the X-Men, the Spider-Verse, the Inhumans and the Midnight Sons. 
Here is Razer Core X Chroma for an amazing gaming experience.
Source: segmentnext.com
So, here was a brief overview of the Marvel Ultimate Alliance 3 game. Hope you have got the basic idea about the game after reading the article. Get the game and play it to have super fun. For more information on New Games 2019, don't forget to follow Technographx!