Steam, an online gaming platform is a gaming service established by Valve Corp. Gradually it even started accepting games from third-party developers. It offers a platform for clients to stream, to play online on servers as well as some social networking stuff. Well, there are various ways to play the games and it might even make you think that "How to gift a game on steam" to our friends? 
Today we'll be discussing ways to gift your friend a game inside the Steam application. Along with that, we'll let you know about the steam wallet codes, how they can be gifted to your friend sitting miles apart, as we all know nothing can bring to people closer and strengthen their bond other than PC games, and steam has eased the way of gifting them on their platform.
How to Gift a New and Latest Game via Steam?
Well, if you want to surprise your pal with one of the latest games, then this is the best place you have come for. Here we will be showing you the guidelines on how to gift your friend a new game via Steam. So just sit back and go through the following steps:
Before going through the steps, you must know that your friend must own the Steam account, as Steam has updated their services, and now, like before, Gifting to a non-steam friend via email is not possible.
1. Open your Steam client application, preferably from any of your devices, and navigate to the Steam Store.
2. Locate your desired game and press the Add to Cart button to add it to your cart. Note that it will show you Buy for yourselves too if you do not own the game so make sure you click on the note that follows as "Buy this game as a gift for a friend"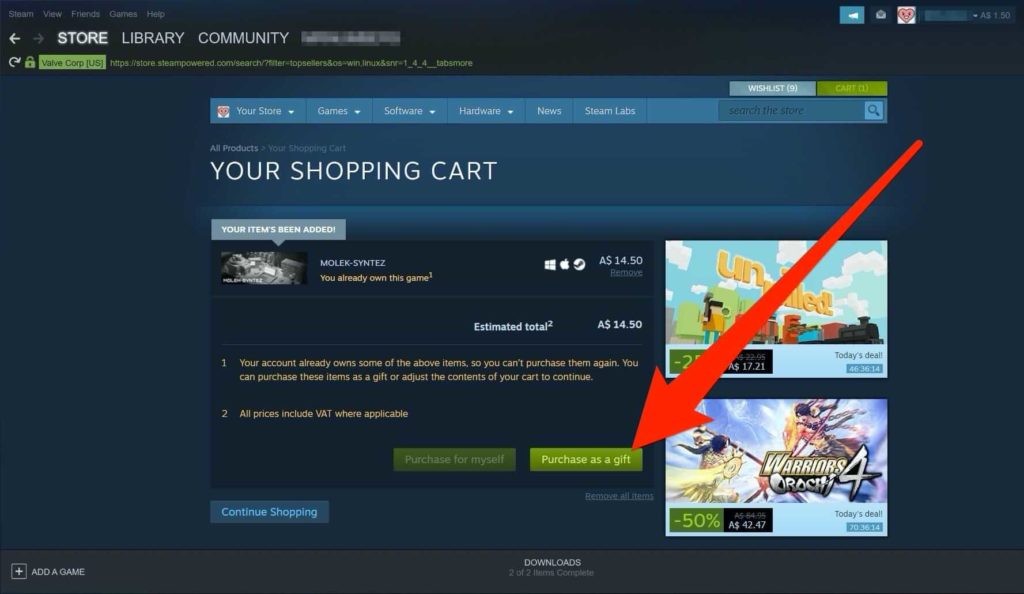 source: insider.com
3. Select the name of your recipient from your Friends List. Moreover, steam has a very nice feature of scheduling your gift as per your requirement. This option can prove to be very beneficial if you're gifting this as a birthday present to your close friend.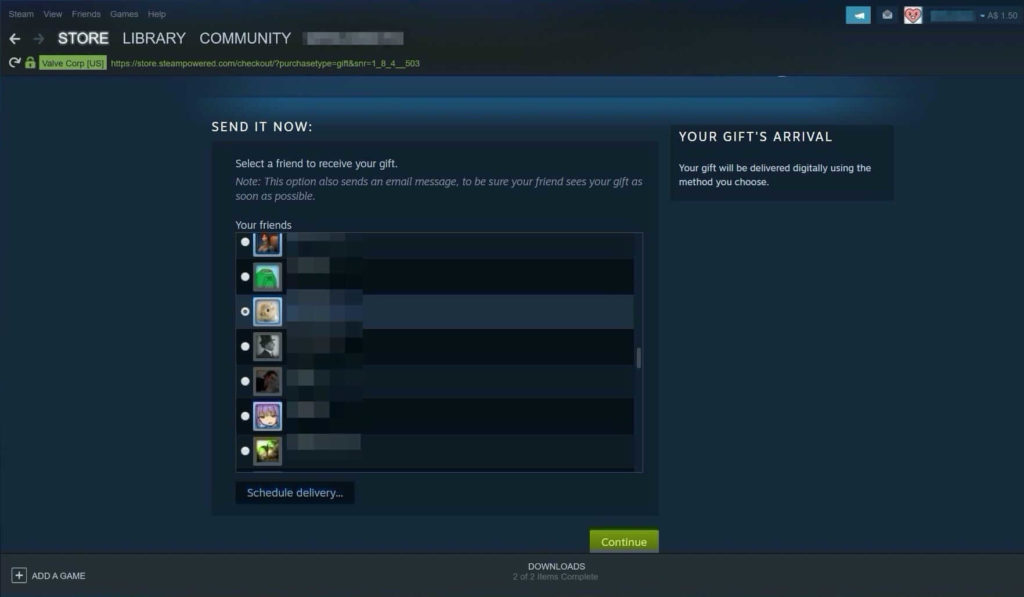 source: insider.com
4. Followingly, you will be asked to enter your pal's name and a short and sweet message for him/her. There is a drop-down list of sentiments to allow you to select the preferable one. (For instance: Best Wishes) is one of the most commonly used one over the steam.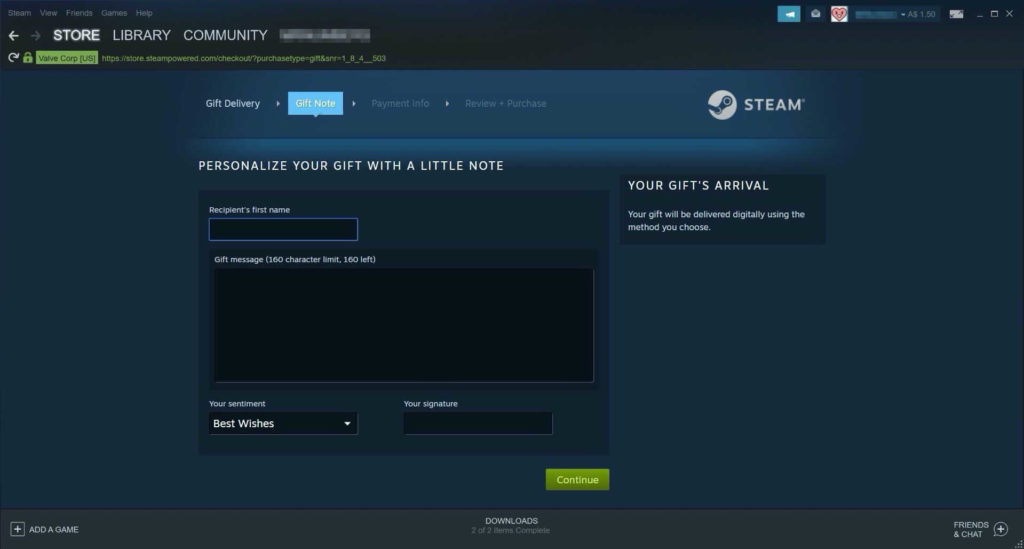 source: insider.com
5. Complete the purchase in the next step, as if you're purchasing for yourself and do the payment.
6. Now, it is on your friend whether they accept your gift or not, once they do, you'll be informed. You can track it down manually by moving over the Games Section and clicking over the "Manage Gifts and Guest Passes" to check.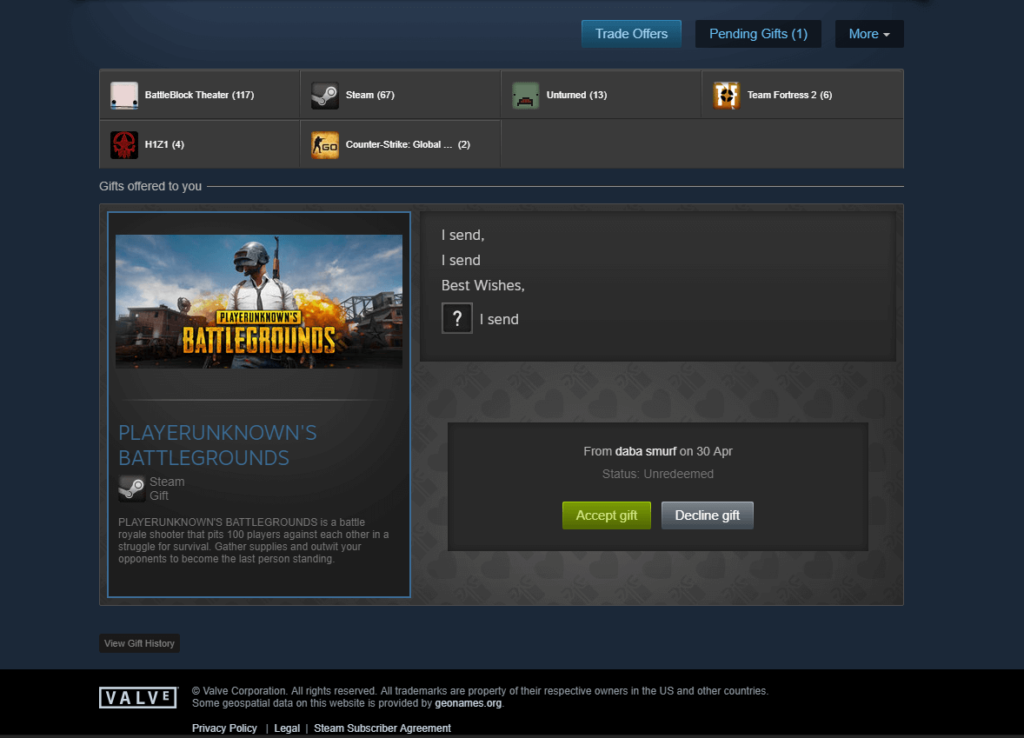 source: redd.it
How to Gift a Duplicate Game on Steam
In one of the latest policy changes, Valve has significantly changed the gifting policy to combat the key resellers and manage the Steam gift codes. Following way you can send a duplicate game as a gift to your friend.
1. Go over the games section followed by "Manage Gifts and Guest Passes". Select the desired gift you want to send and click on the "Send Gift" option that you might find on the right side.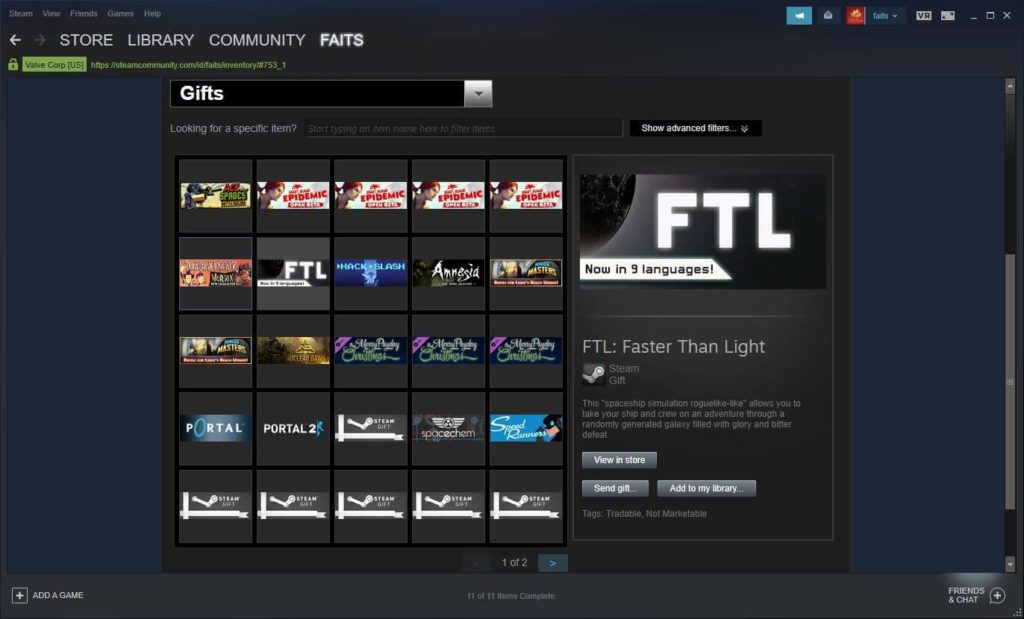 source: lifewire.com
2. Next, it is up to us whether we want to send the present via email or gift them directly through Steam. But the mandatory part is the fact that the friend must have been added to your steam before gifting.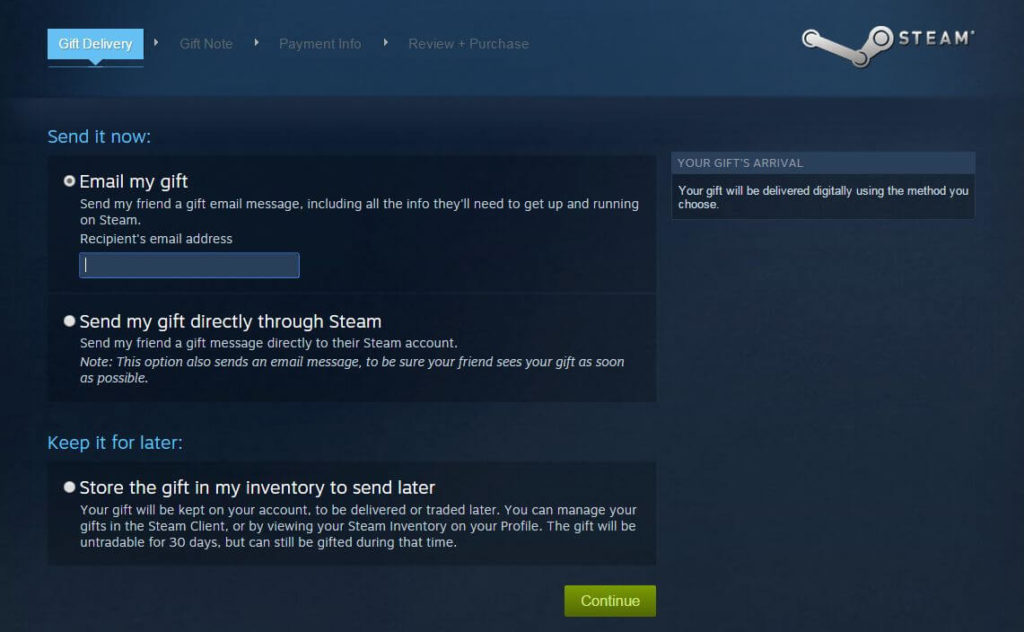 source: steamcommunity.com
3. Once done, go on to fill in a warm & heart-warming message along with the correct emoticons that the steam allows you to send after the selection of your partner.
4. Continue further and once your friend has accepted the gift, you will be notified. Though all the details would be officially sent to your official email address linked to your account.
How to Gift a Steam Wallet Code?
Well, the market in the steam runs as per the normal currency. But various types of wallet codes available can be redeemed or sent as money to your friend. The mandatory part is that you must have added them as your friend on steam for a minimum of 3 days to send Steam wallet code as a gift, else it is restricted.
There are many various codes available in the Steam application that one can purchase. The value of steam wallet code varies from 5 dollars, 10 dollars, 15 dollars, 25 dollars, 50 dollars, and up to 100 dollars.
1. Gifting them is easy, we have to select the desired pack from the available ones.
2. Secondly, select the person whom you want to gift from your friend list.
3. Complete the purchase with the available payment options. Note that Steam supports almost all types of payment methods ranging from wallets to credit and debit cards.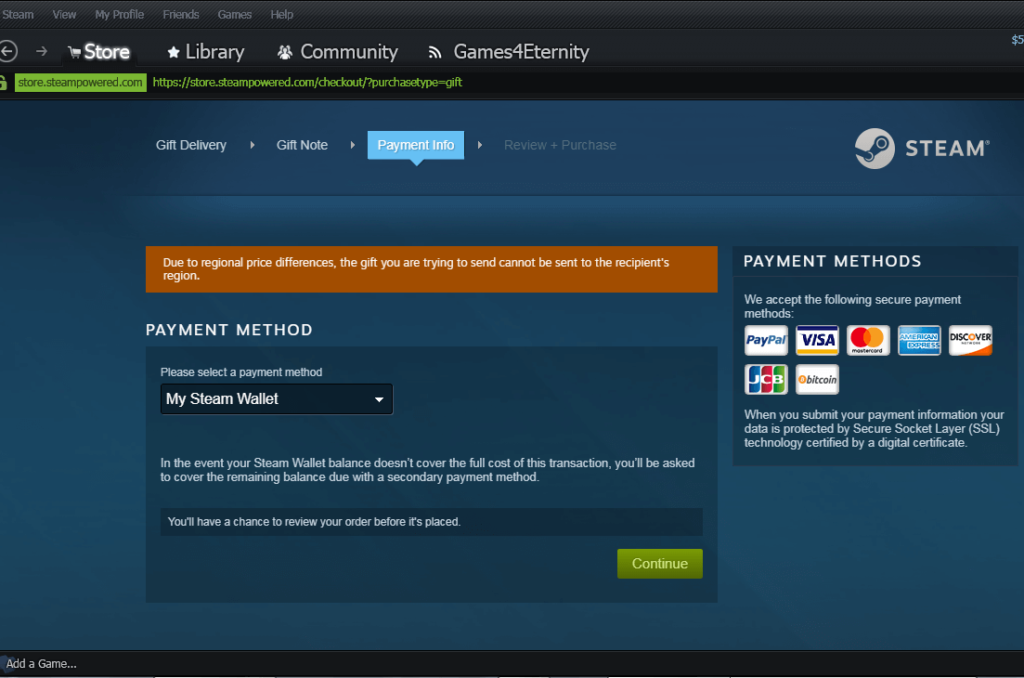 source: imgur.com
4. Done, your code will be sent to the selected friend. You'll be notified about all the transactions that have happened via your email officially linked to your Steam.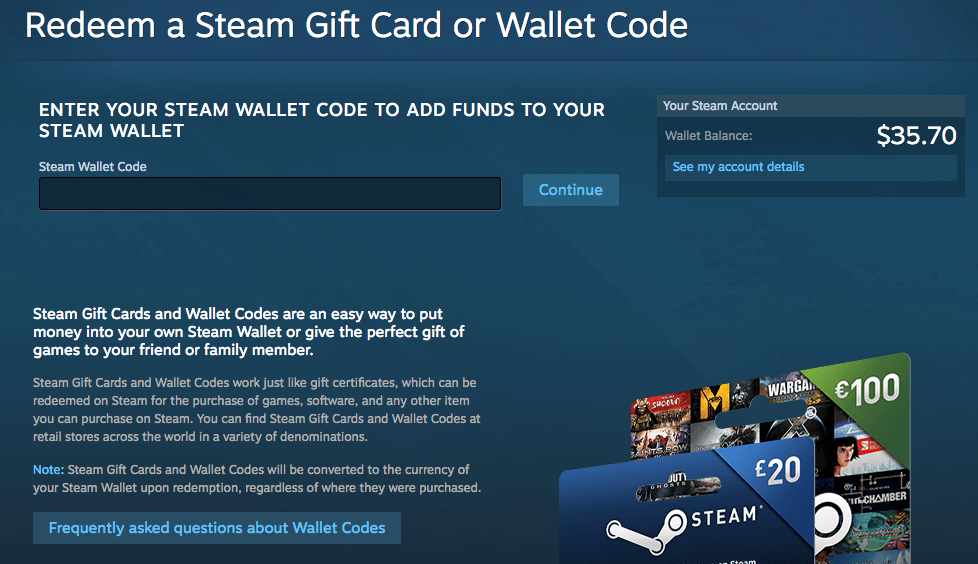 source: grantjkidney.com
Here, we showed you How to gift games on steam as well as How to gift money on Steam (Steam Wallet Codes). We anticipate you've been keen on reading every segment and will indeed surprise your friend with this gift on the upcoming big day of their life.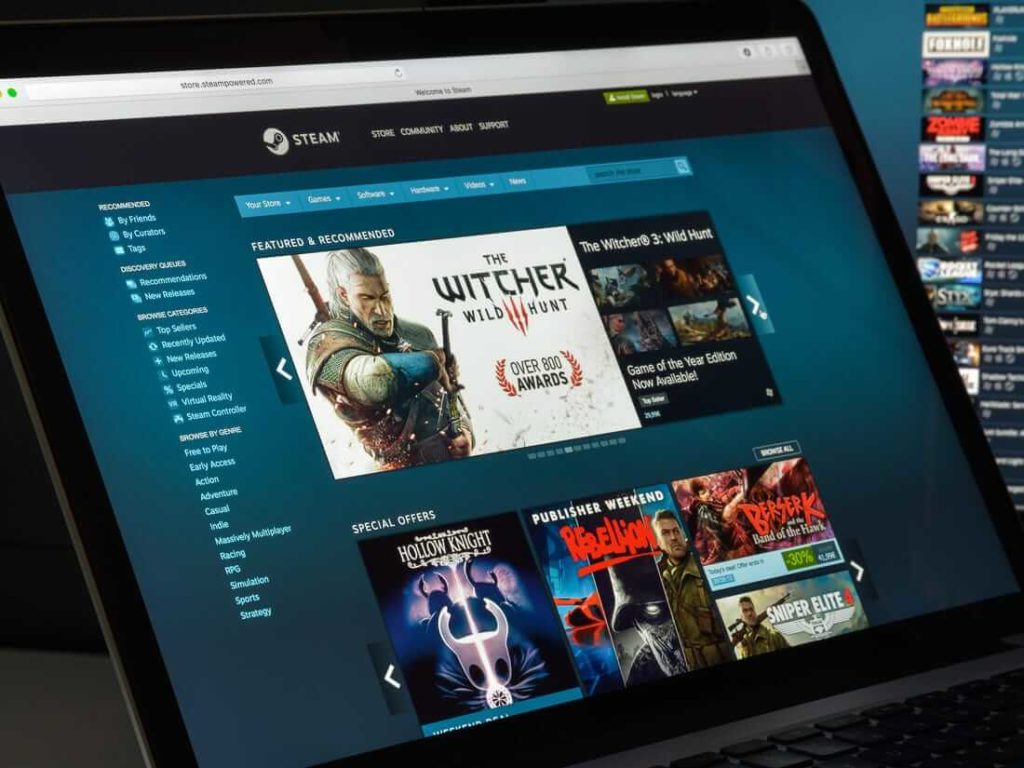 source: businessinsider.com
Via the steam platform, many enthusiast gamers across the globe have come into contact with each other and share their love and sorrow via the platform. Indeed, Gaming brings two people living thousands of miles apart closer, and by gifting such things, it makes your bond even stronger and adds a cherry on the cake! For more information, visit Technographx.