Discord is the popular chat service used by gamers to talk with other gaming players while playing the game. Although this application can be used in any domain, it is most famous in the gaming industry as gamers find it very easy and comfortable to chat on it. 
Currently, many players are facing the issue of discord not picking up mic and it is very frustrating as players are not able to communicate with their team members so can't plan the strategy while multi-playing. 
If you are also facing this issue then no need to worry anymore as we have brought some wonderful solutions, following which will get your issue fixed. So, have a look at all the fixes, follow the steps correctly, and get rid of the discord mic not working issue.  
Method 1: Check Other Things First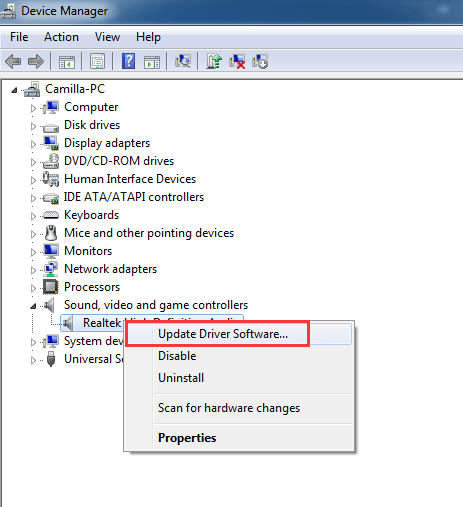 Source: drivereasy.com
Make sure your earphone port works well. Also, try some other earphones or headphones that you have and check with them. Update the audio drivers on your system. If you find all of these correct then it is fine to go with fixing Discord settings. 
Method 2: Logging out of Discord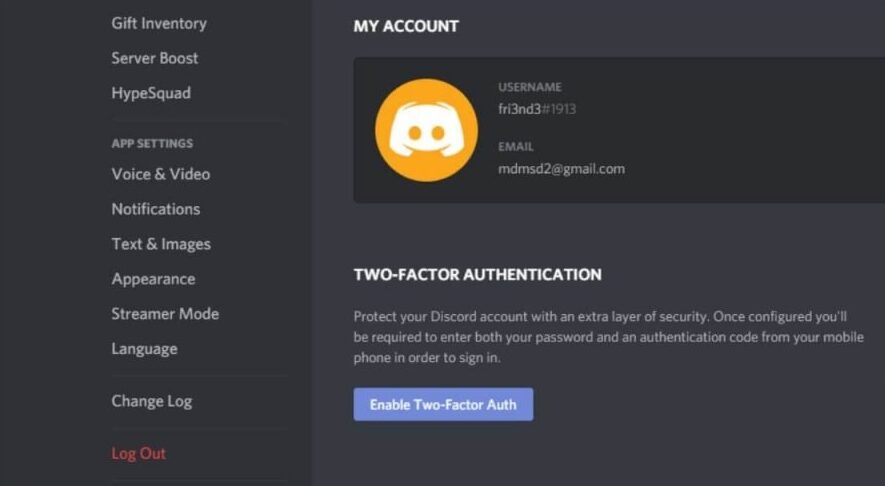 Source: statically.io
For a temporary solution where the other players can hear you in the game that you have started, you can do one thing. Log out of Discord and log back in. This will fix the issue temporarily. For fixing it on a permanent basis, you still have to look at the other fixes shown below. 
Don't know how to logout of Discord on your Desktop version? Have a look at the below steps. 
Open Discord and check out the bottom-left corner, there will be a User Settings icon. Click on it. 

Look for the logout button, click on it. It will ask for confirmation, confirm it and you will get logged out of the application. 

Now, log back in and now check if your friends can hear you or not. 
Method 3: Running Discord as Administrator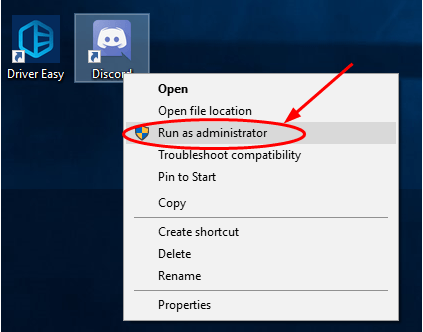 Source: drivereasy.com
Let's try to run Discord with administrator privileges and then check if the issue gets resolved or is it still coming. This is a very simple solution. You have to just right-click the desktop icon of Discord and select Run as Administrator. 
Now, check if your mic is working or not. If not then no need to worry, we have many more solutions so don't lose hope and check out the next solutions. 
Method 4: Selecting the Right Input Device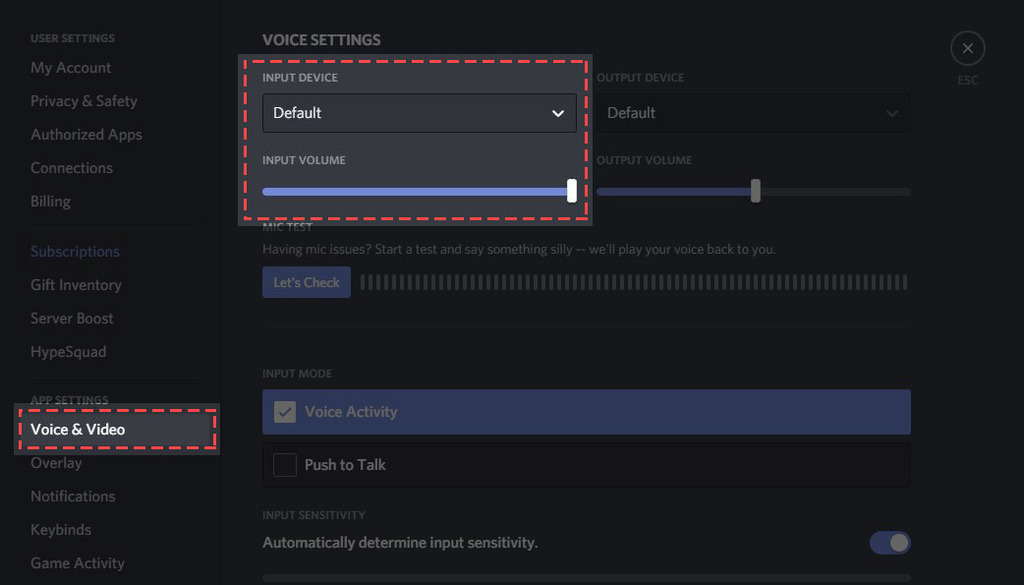 Source: discord.com
If Discord is selecting the wrong input device even though your earphone or headphone is connected then this problem will arise for sure. Let's follow the below steps to select the right input device from the Discord settings. 
For this, again you have to click the bottom-left corner of the Discord windows and go for Voice & Video. 

Under Voice settings, there will be a dropdown selection for the Input device.

From the dropdown options, you have to select your earphones or headphones. But, for this make sure your earphones or headphones are connected to your laptop or desktop otherwise it won't show that. 

  Also, set the Input Volume slider to the maximum otherwise through your mic is working, your voice won't reach other players if the input is low. 
Method 5: Resetting Voice Settings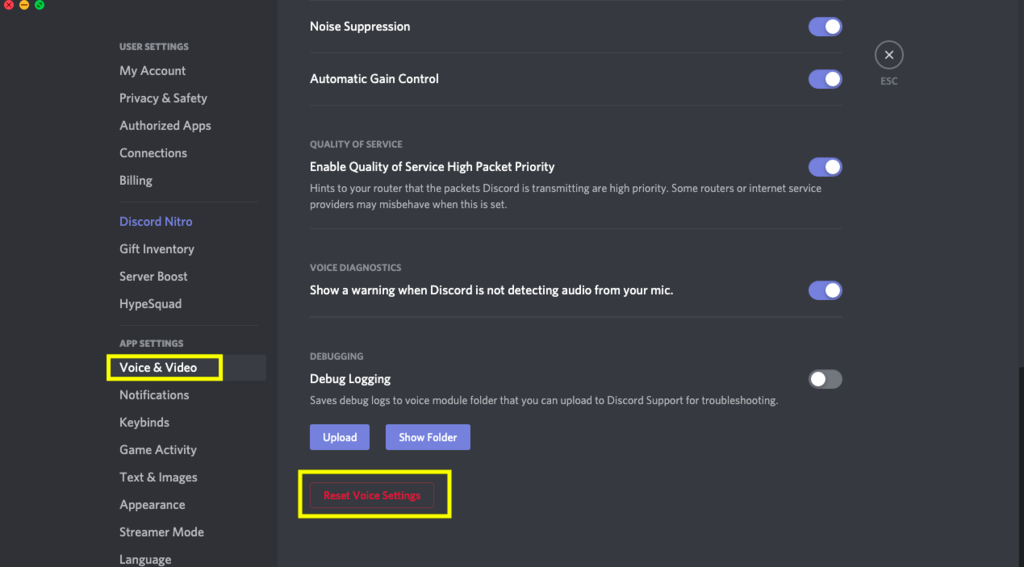 Source: onlinemictest.com
Follow the below steps to reset the voice settings in the Discord desktop application:
Click User Settings→ Voice & Video.

Now, you have to scroll down till the end and then click on Reset Voice Settings.

Now, click ok.

Discord will reset the voice settings and then you can close the Discord app and open it again to check whether the issue has got fixed or not. 
Method 6: Changing the Automatic Input Sensitivity Settings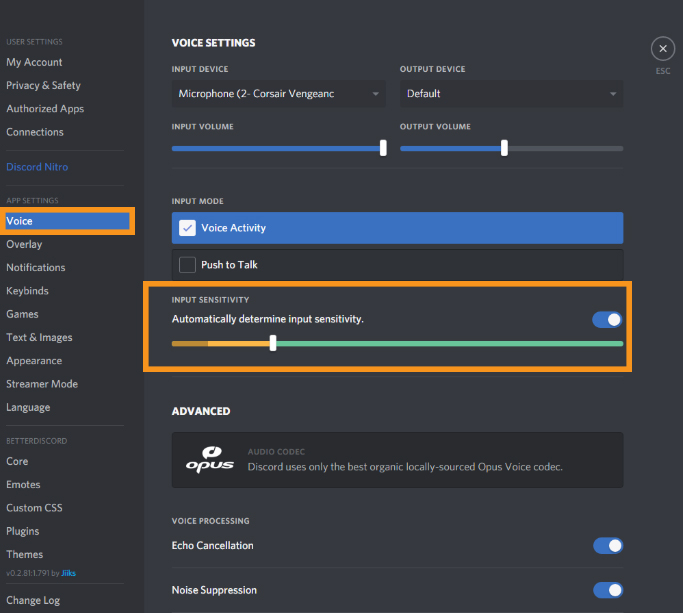 Source: coverjunction.com
This is also one scenario that you need to check. There is a toggle labeled Automatically determine input sensitivity. If you have switched the toggle off earlier then there are chances that you will face this issue. 
Let's try to set this option to manual mode and it will fix the issue as of now. The automatic setting seems buggy so better we set it to the manual mode. Let's follow the below steps for this. 
Look at the User Settings icon at the bottom left corner of the window. Click it. Now, click on Voice & Video.

  Now, you have to scroll down to Input Sensitivity.

Now, you have to enable the toggle next to Automatically determine input sensitivity.

Now, talk in your mic and see if the bar shown below shows solid green. If it is solid green then your voice is transmitting.

Now, disable the toggle and position the slider in the middle. 
It is done, now you won't be facing the issue. Check whether your voice is transmitted from the mic or not. If not, then move to the next solution. 
Method 7: Try Push to Talk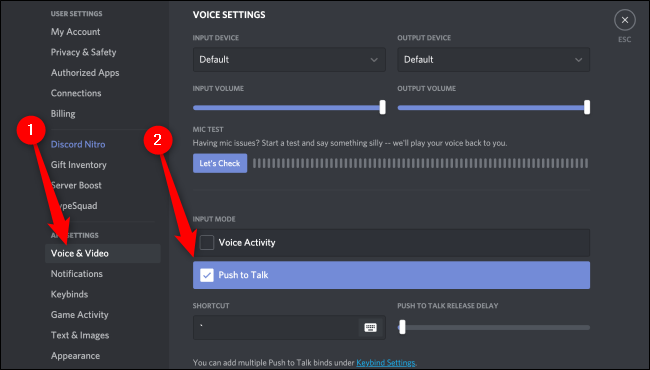 Source: howtogeek.com
If we change the input mode from voice activity to Push to talk then this problem may get resolved. The only inconvenience you will face is that you have to press the mic button whenever you want to speak. 
Follow the below steps to enable push to talk.  
Click User settings–>Voice & Video.

Now, under Voice settings, look for the Push to talk checkbox. Tick the box. 

This will enable the push to talk setting.

Now, you have to set a keybind. This keybind is the key on your keyboard that you can set, pressing which will allow you to talk on your mic. 

Now, check whether you can transmit your voice via mic by pressing the button or not. 
Also Read: Discord No Route Error: 7 Solutions to Fix It Today
Method 8: Allow Mic Permission for Discord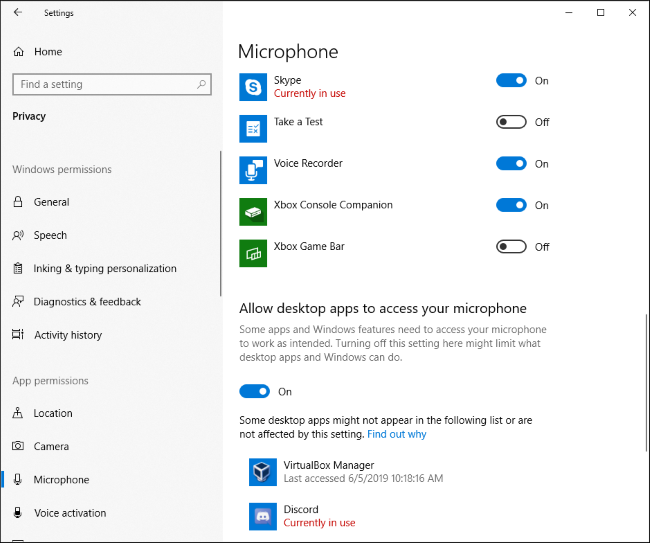 Source: howtogeek.com
Let's follow the below steps to grant permission to Discord to use the mic.
In the Windows search box, type Privacy Settings and click on the first result that appears: Privacy Settings. Now on the left side, scroll down and click on the Microphone.

On the right side, toggle the switch of "Apps to access your microphone" to On.

Now in the app list check if permission is granted for Discord to use the microphone or not. Allow it if it is not granted. If you can't see the name of Discord then look for Win32WebViewHost and allow permission to it. 

Now restart your system, open Discord, and check what is the status of the issue.  
Method 9: Disable QoS on Discord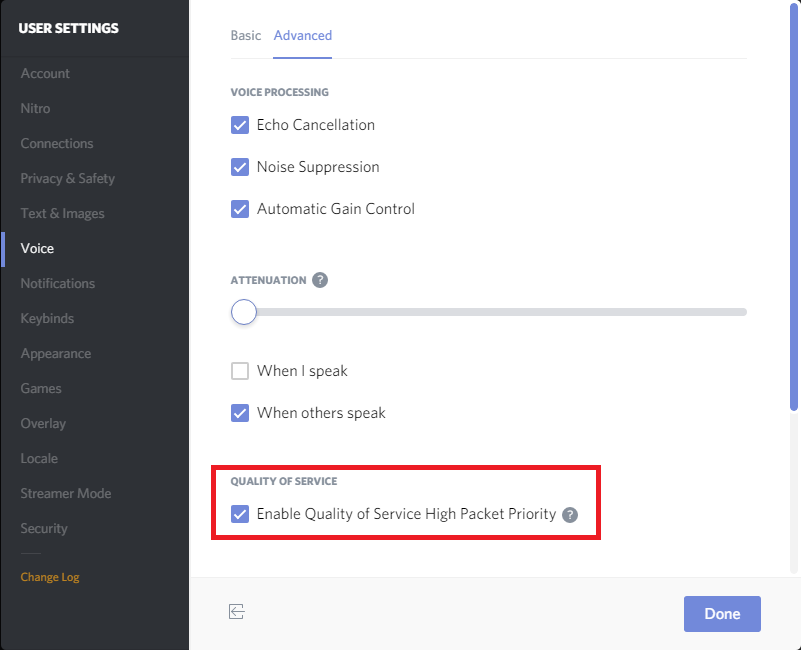 Source: imgur.com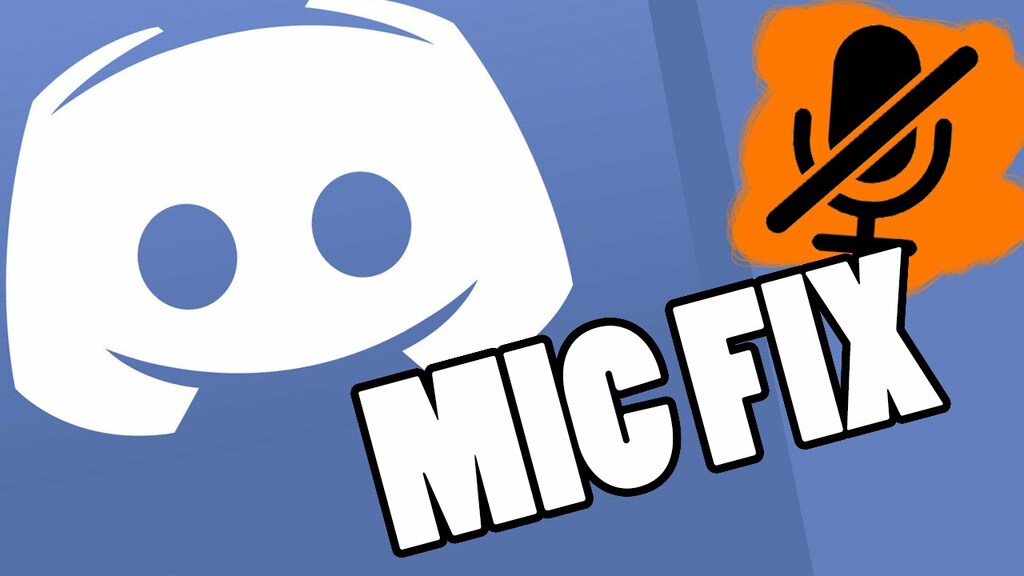 Source: ytimg.com
The QoS setting on Discord has been found to create problems so let's disable it and see what happens with the issue. 
Click on User Settings→ Voice and Video.

Now, you have to look for the "Enable Quality of Service High Packet Priority" toggle. Turn it off.

Now, check what is the status of the issue.
We hope that your issue has been fixed by any of the above methods. If it is not fixed then you can contact the Discord support team and let them know about the issue and they will help you out. 
So, here were the solutions that you need to follow to fix the discord mic not working issue. Just follow the steps correctly and fix the issue today. 
For more Updates, keep coming to Technographx.