Whether you are away for a vacation or any other reason, one of the most unpleasant parts of traveling is the part where you have to worry about the state of your home while you're gone.
By this, we don't mean you get to leave your floors dirty and travel. You already know the Best Dolphin Robot Vacuums can handle that. We are talking of worries about if your doors properly locked if the house is in a bad state or what could happen when the smoke alarm goes off.
These worries are bound to affect your ability to enjoy your vacation or focus on any other thing you've traveled to do. Technology has provided solutions to this problem and all you have to do is choose the options that suit your needs from a wide range of options of gadgets that help you Control Your Home from wherever you are.  We have chosen 10 of those important gadgets for this article. 
AT&T Digital Life
Source: 10bestmedia.com
If you want a 24/7 professionally-monitored home security, then AT&T Life is a great option. Using the gadget, you can create a smart home unique to only you by making use of monitors, sensors, features, and sirens. As a unit, it helps in guarding your house as well as controlling your doors, energy, and devices. It can be said to be an all-round remote that helps in organizing your home. It is great even while you're away. In the market, Home Security Alarm Systems are available. 
Also Read: 6 Excellent New Gadgets of 2019
Canary
Source: avail.co
A canary is a complete security system that guards your house. It keeps your home secured, protected and connected by using its HD-Camera, air quality sensors, temperature sensors, built-in siren, video and audio, and humidity sensors.
Each time you leave your house, the gadget auto-arms. For each time activity is detected, you get a notification too. When you get an alert, you can video stream the house on your smartphone in real-time and even contact local authorities (when necessary) from the app.
Piper
Source: independent.co.uk
This gadget is only focused on a specific portion of your house and sends a notification to your smartphone each time there is motion or a sound. It is great for areas of your house where extra security is needed while you are away.
Vivitar Deluxe Home Automation Starter Kit
Source: walmartimages.com
Vivitar comes in a trio of smart products. It comes in a trio because each component has its function that makes the whole unit a total package; which makes sure space is safe and secure. It is used for small spaces. With this gadget, you don't have to worry about your appliances while you're on the go. It takes away worries about if your stove or light bulb is off.
Nest Protect
Source: amazon.com
This is a smoke and carbon monoxide alarm. It checks for smoldering fires, fast-burning fires as well as Carbon Monoxide (which is invisible-but-deadly). It sends a message to your phone when you are not home. With this gadget, in a case where you left some food on fire, you don't have to start running back home. You can simply turn your cooker off from your phone.
Caséta Wireless
Source: 10bestmedia.com
The Caséta Wireless kit allows you to control the lights in your home from wherever you are by using the Lutron Electronics app.
Changing the lights in different parts of your home depending on the time of the day definitely goes a long way to guard your house against burglars.
Presence Security Pack
Source: steemit.com
The system provides a big-picture view of your home and still gives specific focus on things like the security of your document folder, the safety of your jewelry box, the temperature in your fridge and the status of your dog's water bowl. The app allows you to check all these things via your smartphone while you're away.
Ring Video Doorbell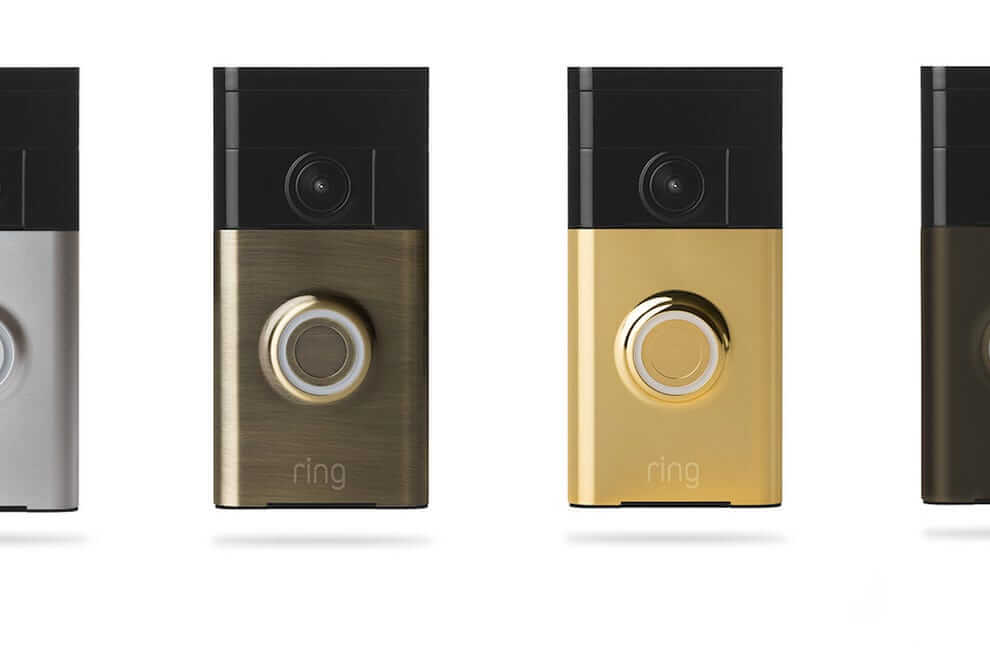 Source: 10bestmedia.com
This gadget has been proven to help in the reduction of burglar incidences. Each time someone pushes the Ring Video Doorbell, you are alerted on your smartphone so you can easily see and talk to the person there. This way, you will get intruders thinking you're home. This will make them steer clear of your property.
Maximus Smart Security Light
Source: wasabisys.com
This gadget is more than a random security light. It is indeed a gadget. It has a Wi-Fi camera and a two-way speaker used in sending real-time alerts to your smartphone for each time it detects movement. This enables the homeowner to speak to anyone there while seeing them and if necessary, sound an alarm.
August Smart Home Access System
Source: 10bestmedia.com
The August Smart Lock converts your smartphone into a smart key that controls your front door even while you're on the go. It also has a Doorbell Cam which lets you hear, see, record and talk to whoever comes to your door. It has a Smart Keypad as well, one which lets you design unique entry codes for every guest to whom you want to grant access to your home.
Source: plexussecurity.com.au
So these are The Best Gadgets For Home while you are away from your home. This article will help you choose the best one.