Imagine you're coming from a late-night office meeting, and suddenly your car battery goes low. What do you do in this situation? You'll ask for help from other people or just wait for the car service? People do all these things when they don't have a Jumpstarter. Yes, when you have a jump starter with you, you can charge your car battery anytime and anywhere.
you might have heard about many jump starters, but have you ever seen a jump starter which is also a vacuum and power bank? Yes, we are talking about Jumpi 3 in 1. It is a multifunctional vacuum, which comes with jumper cables and a power bank!! Let's know more about this incredible device Jumpi.
Jumpi 3 in 1
Jumpi 3 in 1 is a multi-purpose car accessory that can help car drivers stay comfortable and secure on the road. This product is by Jumpi Labs, which has jump starter + cordless vacuum + power bank, all in one!!
You can totally rely on this as it comes with advanced safety features like spark-proof clamps and insulated wires. All these things make jumping a battery safe and super easy. The usage of this device is very simple, even a driver who doesn't know much about jump-starting will be able to use this and get back on the road in seconds.
So, get ready for long business trips or anything with your true car companion Jumpi!!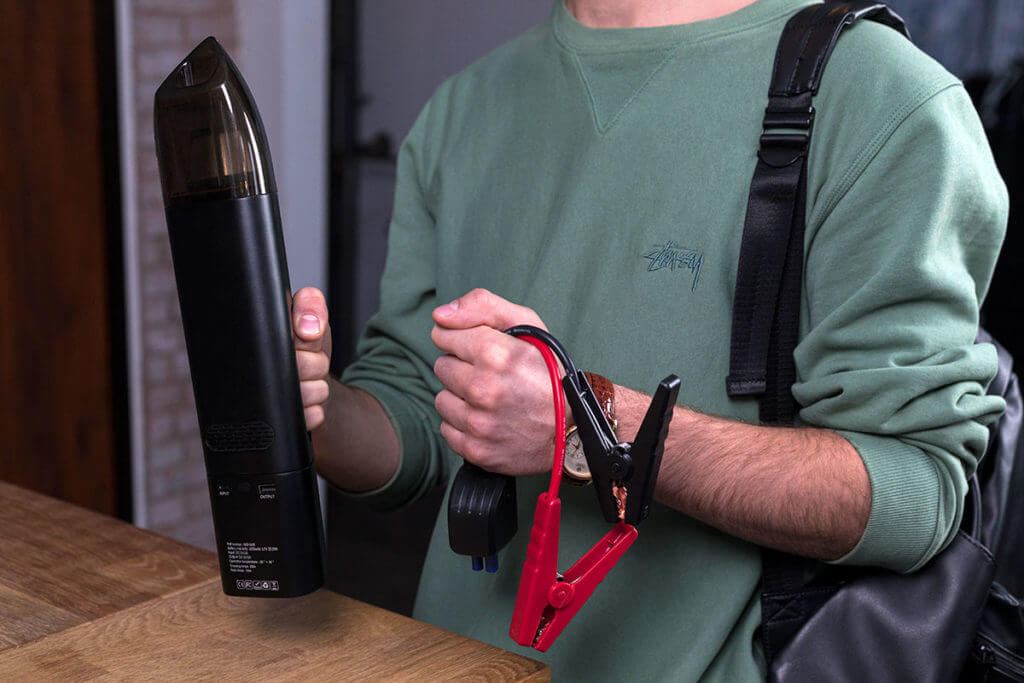 source: mikeshouts.com
Features
Let's talk about the advanced features of 3 in 1 vacuum cleaner, jump starter, and power bank one by one.
| | | |
| --- | --- | --- |
| Jumper | Vacuum cleaner | Power bank |
| | | |
| | | |
| | | |
| | | |
3 in 1 vacuum cleaner, jumpstarter, and power bank Aka JUMPI has everything you ever imagine. It is small and lightweight (weighs only 0.78 kg), cordless, and works quietly and entirely safe for use. In addition, this is the first car vacuum that fully functions as a power bank and a jumper.
How Does it Work?
Now, we'll tell you the specifications and working of every part, and also we're going to tell you how to use them. Let's start with the main part of it, i.e., from the jump starter:
Jumper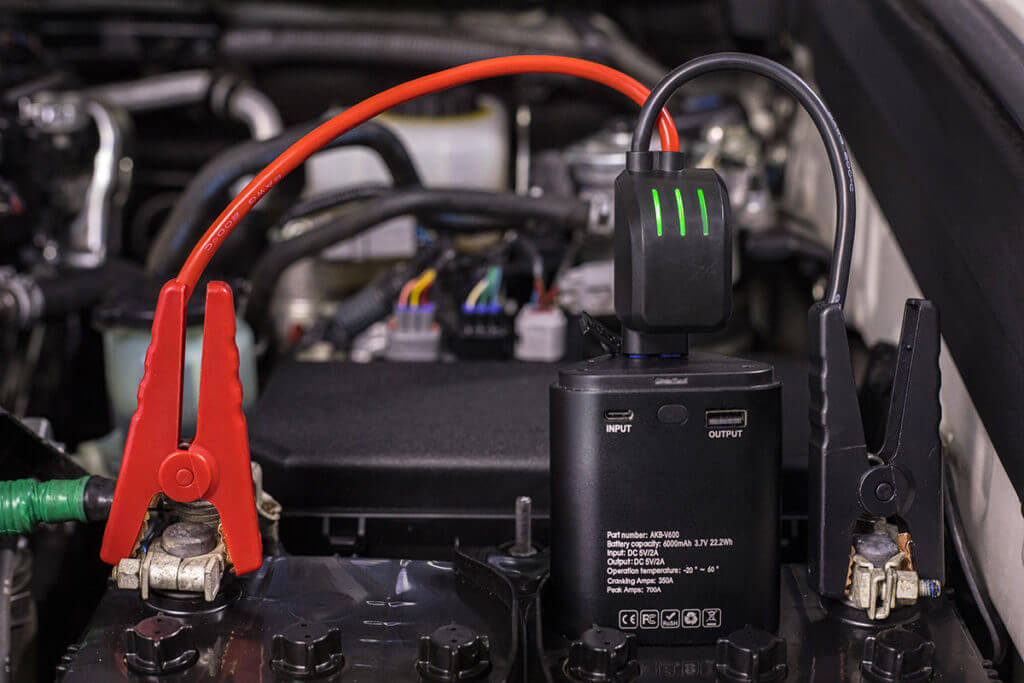 source: cloudfront.net
Jumpi may look small, but it has a power of 700 amps, which gives the most powerful jumps. You can use it for any car battery, and in some cases, you can use it for the truck battery as well.
The working of this jump starter is super easy, and you can use it in just one simple step. First, turn on jumpi, then connect it to your car battery via clamps and just turn on your car. You'll be back on the road in a few minutes!
Also Read: Beats PowerBeats 4 Review: Features Explained In Detail
Vacuum Cleaner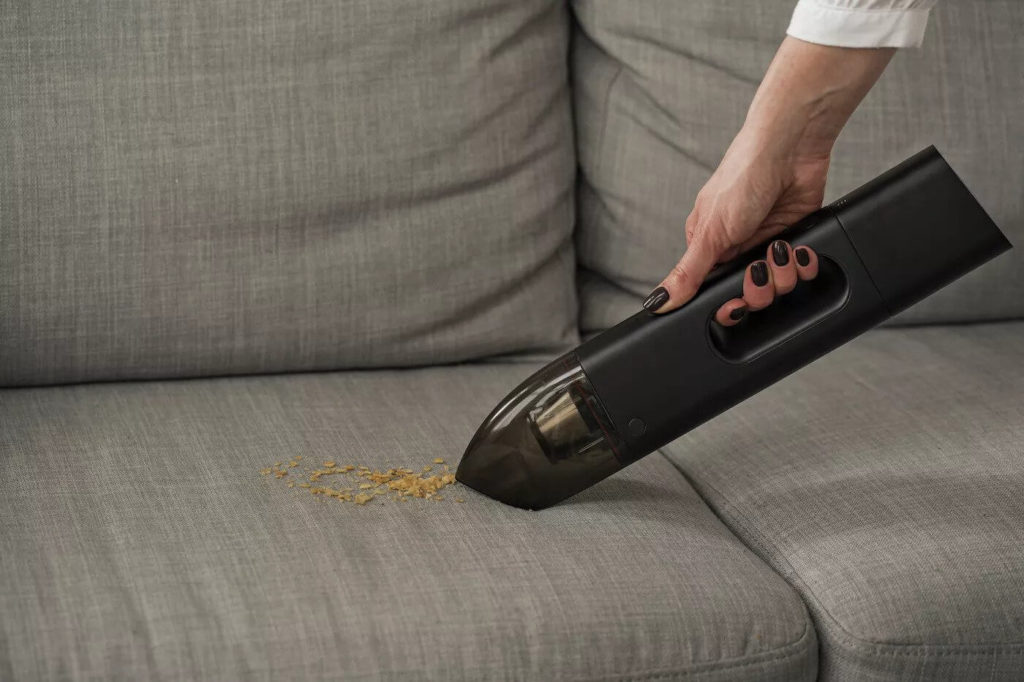 source: gadgetadvisor.com
Jumpi is the most powerful vacuum and also 30% quieter than other vacuums. So, you can brilliantly clean your car without disturbing or scaring your baby and dog. Do you know it can suck large pieces as well as 99.99% of unseen particles and allergens? It has a powerful suction that cleans even the smallest and invisible microbes that are hiding in your car seats, mats, and floors.
Now, keeping your car free from allergens, mold, bacteria & insects has never been easier.
Power Bank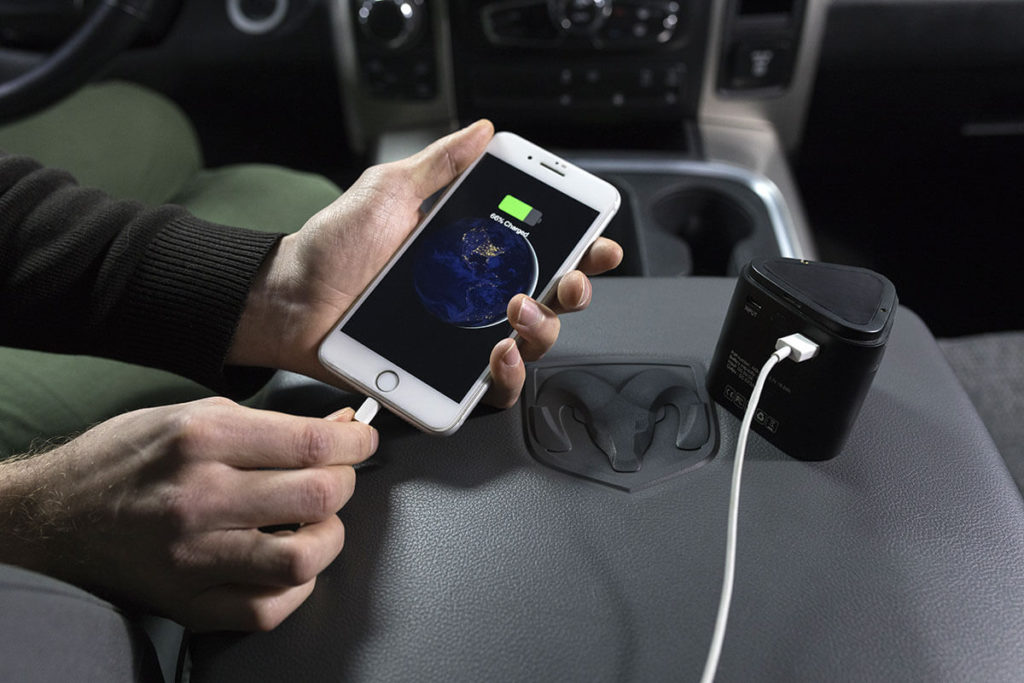 source: cloudfront.net
Jumpi's emergency power bank will ensure you don't run out of phone battery even on the longest journeys. With fast charging, you can charge your device 2.5 times faster. Just connect the USB to your device, and you're good to go on long journeys.
Where Can You Get Jumpi?
There is no reason why a car owner should not get a Jumpi. It keeps you clean, comfortable, and always connected. It is always there for you. With it, you'll have the power to jump your low battery in seconds safely, and you can clean your car with the vacuum, and you can also charge your mobile when it has a low battery. So, order your jumpi right now and get a special discount also!!
About Jumpilabs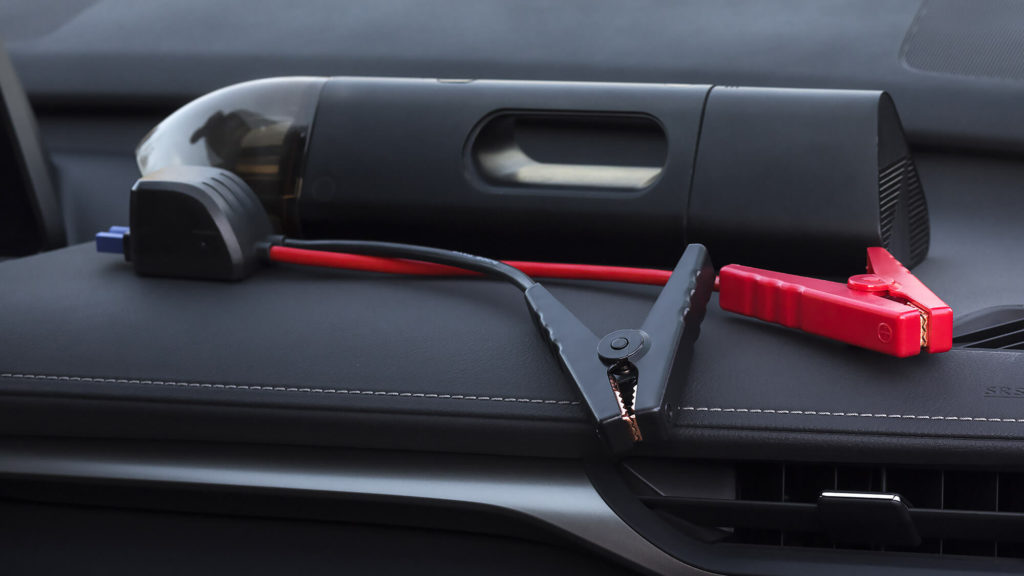 Jumpi Labs is a Hong Kong-based tech company known for making unique & innovative devices. The company has a team full of brilliant engineers and designers from around Asia. This 3-in-1 portable vacuum, jump starter, and power bank is their first flagship product, which was recently launched in March 2020. For more information, visit their official site.