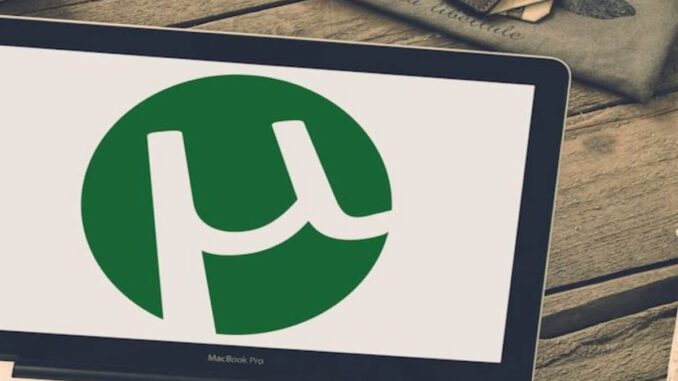 Downloading content from the internet has become a regular part of our life these days. We daily download and upload so many things. Maybe a movie, songs, video files, books, software, and whatnot, we download too many things to use them. Today, in this post, we will give you an overview of what is utorrent and how you can use it. So, keep reading the complete post and you will come to know how to use it. 
One feature that every internet user wants to have is a quick download and easy access to the content. Torrent is the name that helps out in downloading anything that we want quickly in no time. Though it has been associated with illegal things in the past, it is a really good service that we can use to download legal content as well. 
What is a torrent?
Many people who are not that useful to the internet and downloading stuff often have the question that what exactly is a torrent? Let us make you know that Torrent is a decentralize service from which you can download anything that you want like movies, songs, videos, software, etc. 
It quickly downloads the files as it is not base on a single server. It is a user-to-user platform where the downloading and uploading of files take place. 
If you want a dramatic download speed then you will need to install uTorrent.
What is uTorrent? 
uTorrent is a torrent client that you need to download and install on your system and then it will download the file that you need from several locations at the same time. 
How to use uTorrent?
Now, let's have a detailed overview of using uTorrent and how to download and how to open torrent files.
Get uTorrent
source: techadvisor.co.uk
It is free to download and use uTorrent. Go over the internet and search for downloading uTorrent. After it gets downloaded, click on it to install it. Follow the steps as instructed on the screen while you are installing it, at the last, click on 'I agree' and finish the installation process.
There is much-unwanted software getting installed with the installer, you need to check the installation process thoroughly, uncheck the checkboxes for the software that you don't need. 
Look for the files you want to download
source: techradar.com
After the uTorrent installer has been downloaded and installed successfully, it is now time to get some files downloaded that you want to watch. For example, you can download music files, any legal movie, or any other thing from torrent.
Let's say you want to watch some good movies. Search for the legal torrent file of that movie on the internet. There will be many page links corresponding to your search. Open any page and click the Torrent file that will be there on that page. This will download the .torrent file.
Select your files
source: msn.com
Now, the next step is to select the files that you want to download. The above step that we saw was the download of the torrent file, that download happens very fast as the torrent files are very small in size. 
Now, you need to double-click the torrent file that you just downloaded. This will open the uTorrent and it will show you the files that are associate with the movie torrent file that you want to watch. 
There will be various files shown here. You can download all of them or untick the ones that are not needed. 
One can manage the following things from here. 
Manage the location where the file should be saved. 

Change the name of the file.

Select the files that are to be downloaded and untick the ones that are not need. 
After you are done with the settings over here and you have selected the files that are to be downloaded then you can click the "OK" button. 
This will start the download. After the files have got download, click them and it will open up in the folder where it has got the download. 
See the Download speed and other stats
There are various stats that you can check over here. The first and foremost stat that one will be interested in checking out is how much time is remaining for the download to get complete. Download speed is the other thing that one needs to check, if the download speed is low then one might need to consider switching to a fast network.
Set Bandwidth limit
source: techradar.com
This feature is useful when you are doing other tasks on the internet like surfing the web or downloading some other thing and don't want uTorrent to consume all the available bandwidth. If uTorrent will consume all the bandwidth then you won't be able to do any other task where the internet is used.
For this, right-click the file and click properties. Here, you will see the Bandwidth settings. There will be two fields: Maximum upload rate and Maximum download rate. You have to set the values of these fields in kB/s. Leaving the fields to 0 will allow it to consume maximum bandwidth so change it to your desired value (like 50% or so) and you can continue surfing on the internet. 
Change the priority of the downloads
source: techradar.com
There are many new things for you in the uTorrent that you must know to have a quick and smooth downloading experience. For example, you can prioritize the downloads by moving them up and down in the queue. 
If multiple downloads are going on then you can change their priority so that you can quickly get what you are looking for first. Right-click the file and click move down or up in the queue and its order will get change.
Know what is seeding
source: techradar.com
Seeding is an important feature of uTorrent. With this feature, you are sharing the download torrent files with someone else. This helps to provide easy access to the users and also reduces the burden on the servers. 
When you are downloading a torrent file then it is possible that someone has kept the seeding on and you are getting the file from his/her system. This allows for the quick sharing of files. 
After you have download b the torrent file, you should keep the seeding on so that others can download it from it. You can watch your download file even if seeding is on and that won't hamper your experience using it. 
If you want to remove the file from the uTorrent then right-click it and select 'Remove and delete .torrent'. This will stop the seeding as well. 
source: fossbytes.com
So, this was a detail guide on how to use utorrent. Follow the above steps properly and download your required file and start using it instantly. There might be a load on the servers and that can decrease your download speed but wait for some time for the download speed to go up when the traffic is less, this will quickly download your file. For more information visit Technographx.